The NL Central's most attractive trade chips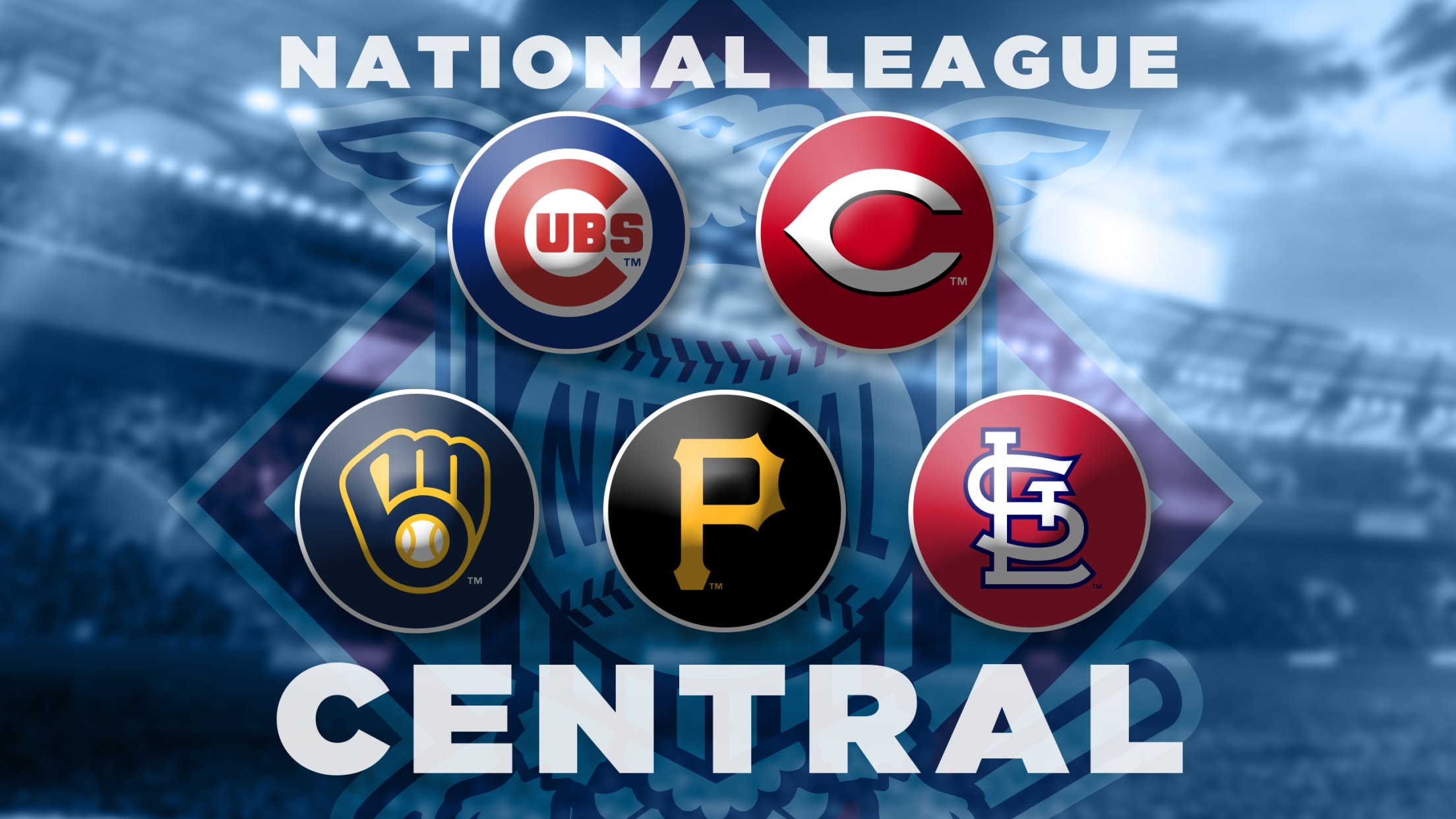 In January 2018, the Brewers were ready to build. They had prospects to deal and money to spend. In one swift stroke, they turned both of those assets into Christian Yelich and Lorenzo Cain. Nine months later, Milwaukee was in the National League Championship Series. Smart teams evaluate themselves just
In January 2018, the Brewers were ready to build. They had prospects to deal and money to spend. In one swift stroke, they turned both of those assets into Christian Yelich and Lorenzo Cain. Nine months later, Milwaukee was in the National League Championship Series.
Smart teams evaluate themselves just as well as they scout their opponents, understanding their own strengths and weaknesses and how to address the latter. That's a critical trait during the Hot Stove season, when front-office executives take a long look at their rosters and explore every avenue to improve.
Some clubs can use sheer financial might to bolster their roster during the offseason. Others can deal from a deep farm system. Clubs fortunate enough to have too many good players at one position can swing that surplus to fill another hole on the roster. Rebuilding teams can part with talented veterans to add younger players to their next core.
Here is a look at the best asset for each team in the NL Central this offseason.
Brewers: Outfield depth
The Brewers have one of the game's lowest-ranked farm systems as a result of their slew of "go-for-it" trades over the past two years, beginning with the January 2018 blockbuster that landed Yelich from Miami. Now, they have holes to fill in the starting rotation and at catcher, first base and potentially third base. But But even after Wednesday's trade that sent Trent Grisham to the Padres, what they still do have in somewhat good supply are outfielders, starting with the primary trio of Yelich, Cain and Ryan Braun.
Yelich and Cain likely aren't going anywhere because they've been the core of the team's success the past two years, and Braun almost certainly can't be traded at his salary and at this stage of career. But after all that, the Brewers have some pieces other clubs might want. Grisham had a breakthrough last season after the team's analytics department and coaching staff worked with him to find the optimal contact point, and losing him thins the backup options beyond Ben Gamel. Corey Ray, Milwaukee's No. 4 prospect, is coming off a year marred by injury and underperformance, but he is a fantastic athlete who was added to the 40-man roster recently, lest another team pluck him away in the Rule 5 Draft. Tristen Lutz (No. 2 prospect) and Joe Gray (No. 9) also have some value.
Cardinals: Outfield prospects
St. Louis has an abundance of young outfielders that it is hoping to see compete for an open spot in the lineup in 2020, but the Cardinals could also see what some of these prospects might get them in trade talks, whether that's a veteran position player or a starting pitcher.
While some of the young outfielders -- like No. 1 prospect Dylan Carlson -- might be off-limits, others could be packaged in a deal. Carlson, Lane Thomas, Tyler O'Neill, Randy Arozarena, Adolis García and Justin Williams are all expected to compete with incumbent Harrison Bader in center field come Spring Training, and most of those players can handle all three outfield spots. They're almost all ready to be in a Major League lineup, which only increases their appeal for teams looking to win now or later.
Cubs: Controllable stars
Given their robust payroll and plethora of needs, the Cubs may need to get creative as they balance winning now with planning for the future. The reality facing Chicago is that, barring extensions, the likes of Javier Báez, Kris Bryant and Kyle Schwarber will be eligible for free agency after the 2021 season, with Willson Contreras following suit in '22. In what the front office has called an offseason of "real change," it's possible that the Cubs will consider dealing one of the stars from their core group.
With three years of control, Contreras might be the most realistic choice to be made available on the trade market. And the two-time All-Star is bound to draw plenty of interest given the number of teams in pursuit of help behind the plate. With Yasmani Grandal off the free-agent market, Contreras is the top catcher potentially available this offseason.
Pirates: Young veterans
It's unclear how new general manager Ben Cherington will proceed this offseason. Will he work around the margins and give the Pirates' relatively young core, full of cost-controlled and arbitration-eligible players, another shot to prove itself under a new manager and new coaches? Or will he embark on a more thorough rebuild of the Major League roster in an effort to add talent to Pittsburgh's farm system?
If it's the latter, Cherington should be able to deal a few of the Pirates' younger veterans -- specifically center fielder Starling Marte, closer Keone Kela and perhaps starter Chris Archer.
Marte, 31, has a blend of power and speed that is bound to attract interest when attached to his reasonable $11.5 million salary (with a $12.5 million club option for 2021). Kela, 26, has a late-inning arsenal and a closer's mentality, and he's posted a 2.84 ERA and 1.01 WHIP over the past three years; he's due for a raise through the arbitration process next season after earning $3.175 million this year. And Archer, 31, is an intriguing bounce-back/buy-low candidate as long as he's healthy; he's due $9 million next year and an $11 million club option for '21.
Reds: Raisel Iglesias
Iglesias, 29, is heading into the second year of a three-year, $24.1 million contract -- with an added year of club control for 2022. But the right-hander saw his ERA skyrocket from a career-best 2.38 in '18 to 4.16 in '19, while posting a dreadful 3-12 record. On the plus side, Iglesias saved a career-high 34 games in 40 attempts and posted a 0.98 ERA with six walks and 54 strikeouts in those saved games. Contenders are always looking for relief help, and those numbers make Iglesias appealing.
Iglesias also established a new career-high with 68 appearances and threw more than one inning 11 times. The reliever struggled mightily in non-save situations, so teams might not be as interested in him as a setup man. However, Iglesias still has a mid-to-high 90s fastball and an excellent slider while coming at batters with multiple arm angles. And he's only one year removed from a three-season stretch in which he posted a 2.47 ERA (a 175 adjusted ERA+) with a 1.11 WHIP and 255 strikeouts over 226 1/3 innings.