Mazara still progressing; Banister not alarmed
Outfielder nursing right thumb sprain and without return timetable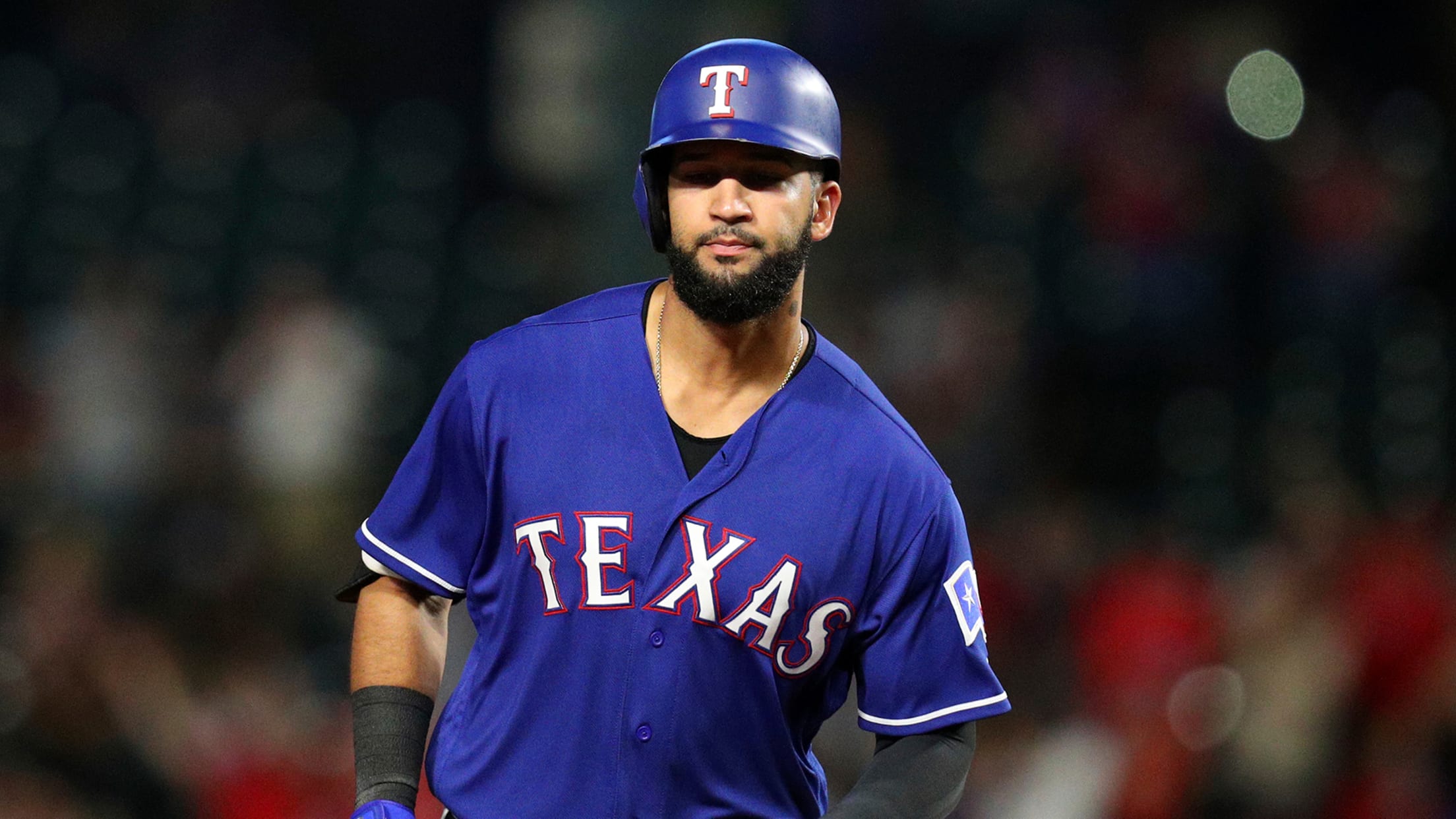 ARLINGTON -- Rangers manager Jeff Banister said he is not concerned at the extended length of time it is taking for Nomar Mazara's right thumb sprain to heal, and that at this point, it's just a matter of rebuilding the strength."I haven't been given any report from our medical staff
ARLINGTON -- Rangers manager Jeff Banister said he is not concerned at the extended length of time it is taking for Nomar Mazara's right thumb sprain to heal, and that at this point, it's just a matter of rebuilding the strength.
"I haven't been given any report from our medical staff that would raise any more alarm or any concern than we already have," Banister said, adding there is not yet a time frame for Mazara's return.
Mazara sustained in the injury July 14 while attempting a sliding catch in the outfield.
Rangers sign righty Tillman to Minor deal
The Rangers also announced Thursday that they had signed starter Chris Tillman to a Minor League contract. The right-hander was in the Rangers clubhouse Thursday afternoon, and manager Jeff Banister indicated Tillman would work out with the team before reporting to Triple-A Round Rock. Tillman went 1-5 with a 10.46 ERA in seven starts with Baltimore before he was released July 27.
Rotation 'pretty well set' again after Hamels' trade
As for the Rangers' starting rotation, Banister indicated it is basically set for now.
"Right now, we'll stay in order. That's always subject to change, but right now we're pretty well set."
That is good news for Ariel Jurado. He was summoned from Double-A Frisco to start Saturday's game in Houston in place of Cole Hamels after Hamels was traded to the Cubs. Jurado was the winning pitcher, and is scheduled to start again Friday against the Orioles.
Rangers keep closer role open
As for the bullpen, Banister said he feels he has three one-inning pitchers -- Jose Leclerc, Chris Martin and Cory Gearrin. The Rangers will not name a specific closer, but instead retain flexibility to utilize the trio. Banister indicated the save opportunities would likely go to one of those three and Alex Claudio.
He mentioned Leclerc in particular.
"Leclerc has been so valuable for us in that seventh and eighth inning situations where we bring him in, I still want him to do that, but he's going to get an opportunity to close some games out," Banister said.
Did you know?
This weekend's series against the Orioles matches up the Rangers managers with the third- and fourth-most wins in club history. Banister has 307 career wins with Texas, and the Rangers won 319 games during Baltimore manager Buck Showalter's Texas tenure.
Dic Humphrey is a contributor to MLB.com based in Arlington.