Mazara slated for rehab; could return soon
Outfielder sprained right thumb July 14 during diving catch vs. O's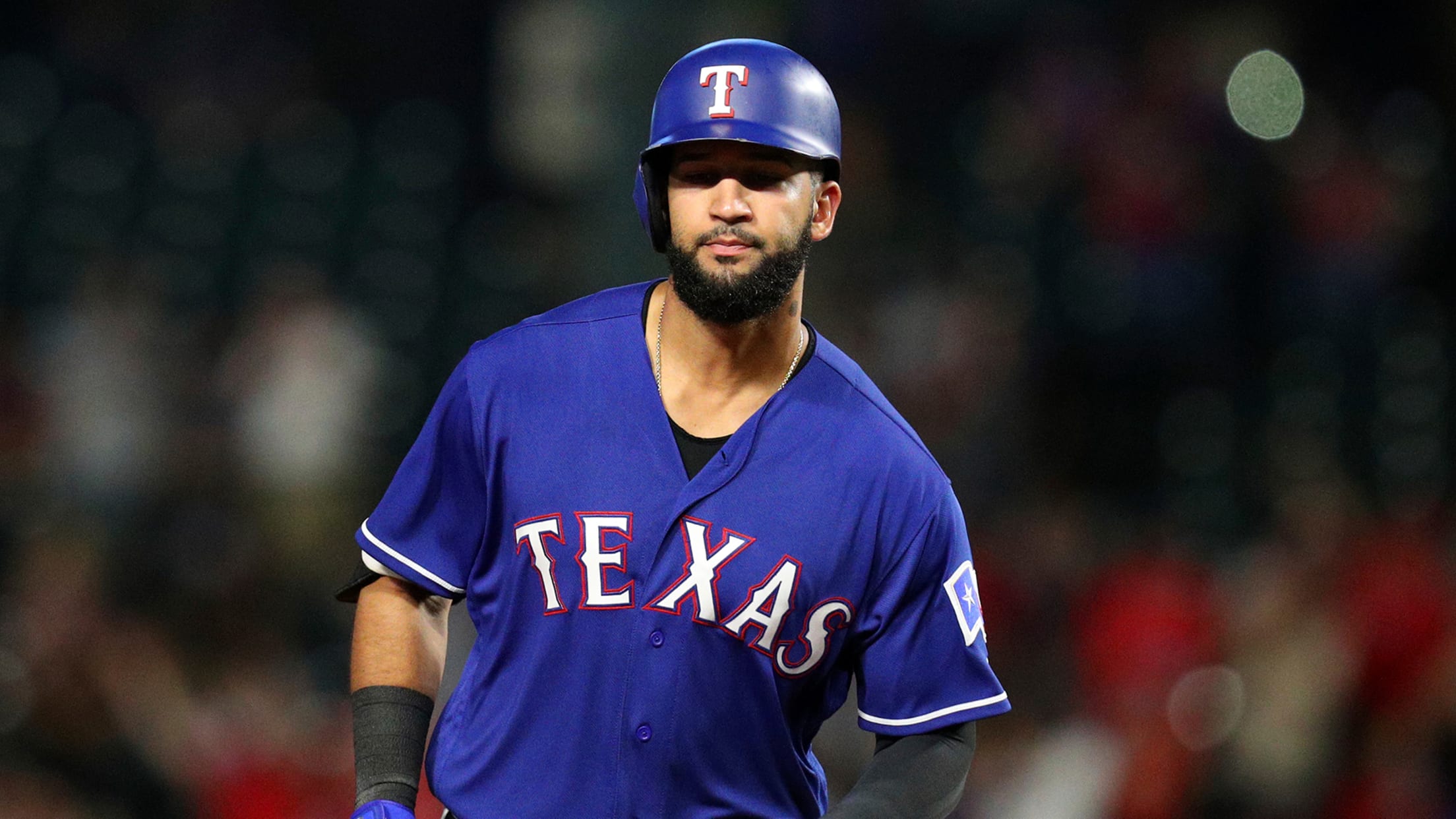 ARLINGTON -- The Rangers are heading to New York after Wednesday's game and they are hoping outfielder Nomar Mazara will be going to either Triple-A Round Rock or Double-A Frisco.Mazara has been on the disabled list since the All-Star break with a sprained right thumb, but has been able to
ARLINGTON -- The Rangers are heading to New York after Wednesday's game and they are hoping outfielder Nomar Mazara will be going to either Triple-A Round Rock or Double-A Frisco.
Mazara has been on the disabled list since the All-Star break with a sprained right thumb, but has been able to take full batting practice with his teammates.
"It's better, getting stronger every day," Mazara said. "That's where we are heading. It's not there yet but we are getting there. In a couple of weeks, I should be good to go."
Mazara injured the thumb trying to make a difficult catch in right field on July 14 against the Orioles. Because the injury is on his glove hand, getting back to being able to field a baseball has been just as important as swinging a bat.
"I am doing everything," Mazara said. "Play catch, take ground balls, fly balls, hitting. It is getting stronger every day. Obviously, the soreness is going to be there. The doctor said it is not going to go away, but once I get it stronger, I will be ready to go."
Mazara is hitting .272 with 15 home runs, 58 RBIs and a .450 slugging percentage in 91 games in his third season in the Major Leagues. The Rangers would like to see him finishing on a positive upswing.
"It's important as long as he is healthy and feeling good," Texas manager Jeff Banister said. "It would be good to get out there with this group, the players we have right now. There is a lot of growth to be had with them."
Odor's defense better
Rangers second baseman Rougned Odor has won American League League Player of the Week twice in the last three weeks because of his offense. His defense has also shown marked improvement this year.
He entered Monday's game against the Mariners with a .985 fielding percentage, his highest in five seasons. Other measures are also up, including the Ultimate Zone Rating.
Going into Monday's game, it was a plus 4.5, third highest among second basemen in the Majors. Last year it was a negative 4.8.
"I am feeling really good at the plate and with my defense," Odor said. "I have been working a lot on my defense in using my legs. If I use my legs a lot better, then it makes me more relaxed defensively and it's a matter of focusing."
Rangers beat
• Reliever Matt Bush, who has been on the disabled list with a strained right elbow, has been cleared to begin throwing. He will start by playing catch, as did Tony Barnette, on Monday. Barnette has been out since July 4 with a strained right shoulder. Neither will return until September.
• Right-hander Chris Tillman is staying with Texas for the next few days before reporting to Round Rock on Thursday. The Rangers have yet to decide when he'll make his first start for Round Rock.
• Left-handed reliever Jeffrey Springs has pitched four innings for the Rangers and right-handed hitters are 1-for-11 off him. How right-handed hitters do off him will determine if Springs can be more than just a situational left-hander.
"I think he has the weapons to do more than be a situational reliever," Banister said. "But four innings over two outings, it's tough to make a call like that at the Major League level."