Mazara to have thumb examined after season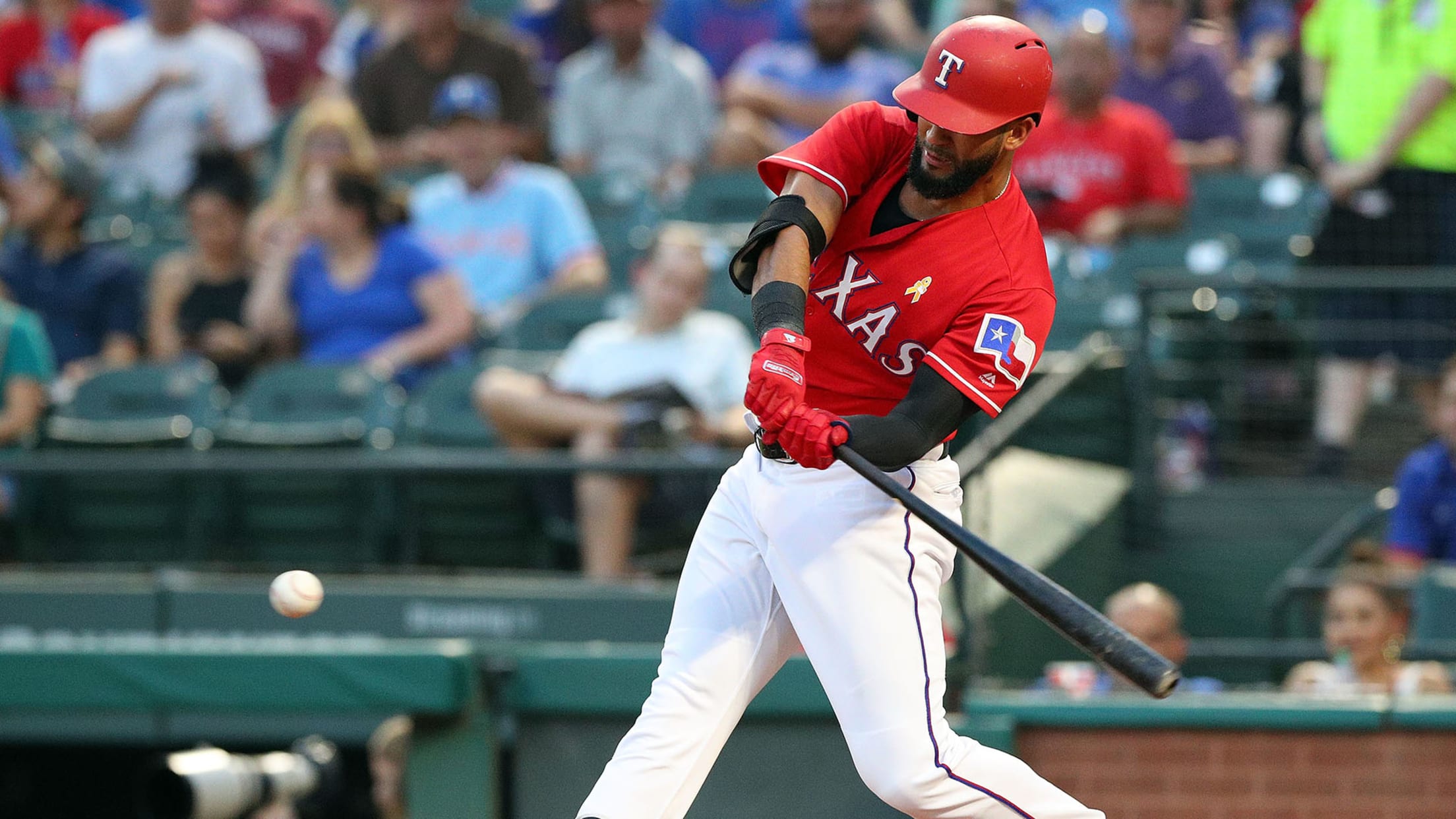 ARLINGTON, TX - SEPTEMBER 01: Nomar Mazara #30 of the Texas Rangers swings for a solo home run in the second inning of a baseball game against the Minnesota Twins at Globe Life Park in Arlington on September 1, 2018 in Arlington, Texas. (Photo by Richard Rodriguez/Getty Images) (Richard Rodriguez/Getty Images)
SEATTLE -- Rangers outfielder Nomar Mazara will have his right thumb examined immediately after the season to see if surgery is necessary.Mazara was on the disabled list from July 20 to Aug. 16 because of a sprained right thumb and has had to deal with the discomfort since then."It's strong
SEATTLE -- Rangers outfielder Nomar Mazara will have his right thumb examined immediately after the season to see if surgery is necessary.
Mazara was on the disabled list from July 20 to Aug. 16 because of a sprained right thumb and has had to deal with the discomfort since then.
"It's strong enough," Mazara said. "Some days it is worse than others. When you come to a cold place like this, that's when it hurts the most. It should be fine, we just want to make sure."
The impact of the injury is evident. Mazara hit .272 with a .332 on-base percentage and a .450 slugging percentage before the injury and .220 with a .278 on-base percentage and a .402 slugging percentage since coming off the disabled list. Interim manager Don Wakamatsu said it has impacted him a lot.
"He is not a guy who ever complains, but you still see changes," Wakamatsu said. "It's not the injury or the time lost but you come back, the swing changes and you are out of sync."
Mazara was in the lineup on Saturday night for the 36th time in 39 games the Rangers have played since he was activated off the disabled list.
"You're not going to be healthy for 162 games," Mazara said. "Not this year but maybe one year we are making a run for the playoffs. I need to know that I am going to be strong enough to be on the field. I don't want to be sitting in the dugout."
Mazara said the thumb was not responsible for dropping a second-inning fly ball on Friday night that allowed three runs to score in a 12-6 loss to the Mariners.
"I just got too comfortable," Mazara said.
Mazara later made a diving catch in right field that had a greater potential for aggravating the thumb. He didn't let the thumb bother him.
"After you make an error, you have to catch that ball," Mazara said.
Moore mulls relief work
Left-hander Matt Moore has been a starter for most of his career, but has been more effective as a reliever this season. The question is whether he'll pursue a job next year as a starter or consider this a permanent switch.
"I've thought about it more as September winds down to the end," Moore said. "I'm still forming my opinions. I still feel I'm capable of throwing 100-plus pitches and putting my team in good position to win, but I did feel like I got familiar with the bullpen as my work became regular."
The Rangers hold a $9 million option on Moore for next season. He doesn't expect the Rangers to pick it up.
"It would be an understatement to say I'd be surprised," Moore said. "We'll wait and see when the dust settles. Every club has decisions to make. This will be a new process for me to go through."
Rangers beat
• Carlos Tocci started in left field and batted eighth for the Rangers on Saturday. It's the first time he has batted higher than ninth in an American League game this season.
• Robinson Chirinos' home run on Friday was his 18th of the season, a new career high for him. He has 65 RBIs, including 62 as a catcher. That is the most by any catcher in the American League.
• Elvis Andrus had three hits on Friday, giving him 100 for the season. It is the 10th straight year for him to finish with at least 100 hits. The only three other Rangers with at least 10 100-hit seasons are Ivan Rodriguez, Michael Young and Rafael Palmeiro.