Dodgers memorabilia part of museum exhibit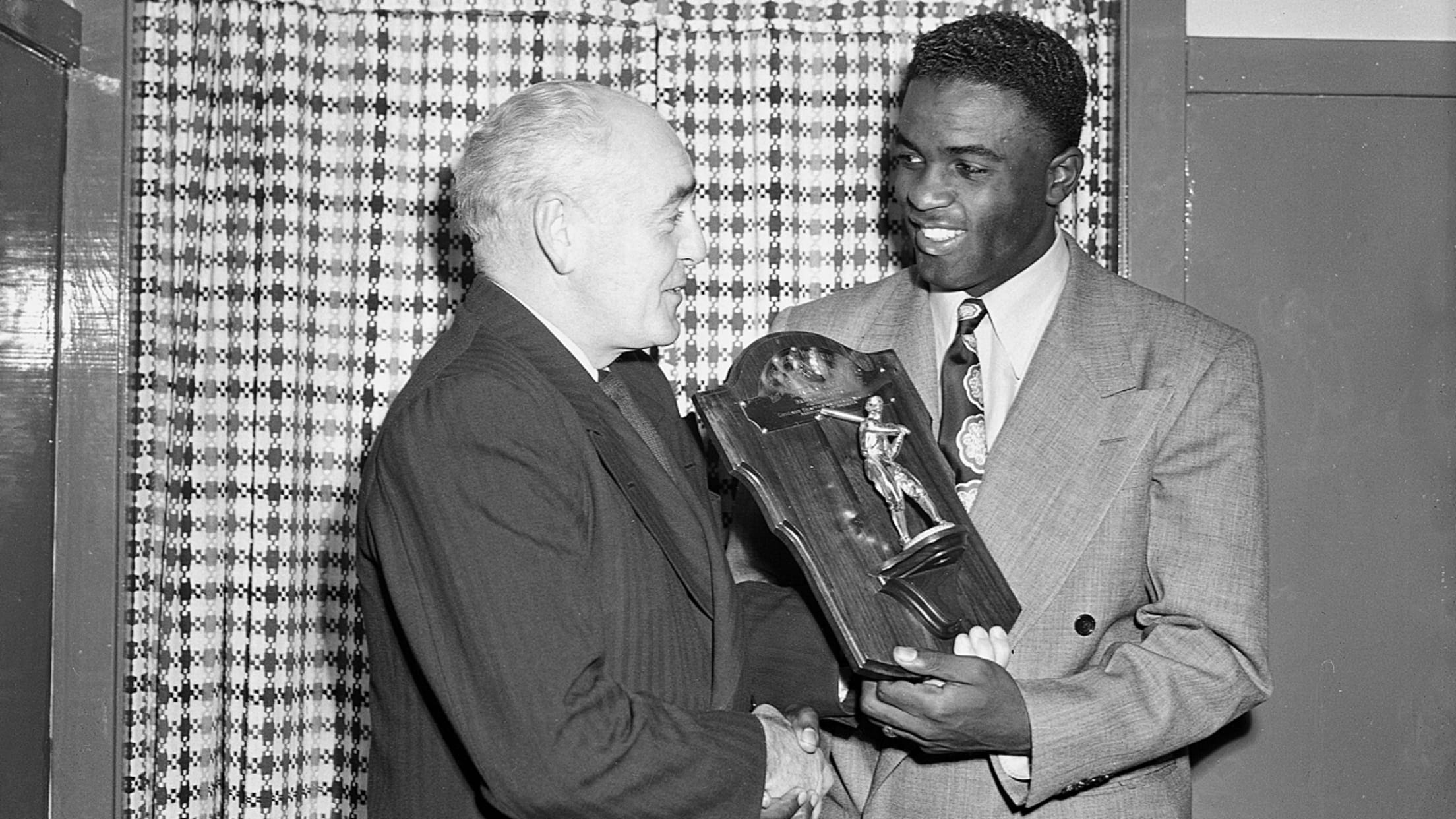 Jackie Robinson's 1947 Rookie of the Year plaque is part of the O'Malley family collection. (AP)
SAN FRANCISCO -- Artifacts from the O'Malley family collection are on display at the "Chasing Dreams: Baseball & Becoming American" exhibit at Skirball Cultural Center in Los Angeles through Oct. 30.The collection, lent in part by former Dodgers president and owner Peter O'Malley, includes a model of Dodger Stadium made
SAN FRANCISCO -- Artifacts from the O'Malley family collection are on display at the "Chasing Dreams: Baseball & Becoming American" exhibit at Skirball Cultural Center in Los Angeles through Oct. 30.
The collection, lent in part by former Dodgers president and owner Peter O'Malley, includes a model of Dodger Stadium made by Hollywood producer Mervyn LeRoy from design plans given by Walter O'Malley. Also included are four autographed baseballs from each of Sandy Koufax's no-hitters.
The exhibit -- which originated at the National Museum of American Jewish History in Philadelphia and illustrates baseball as a pathway for minority communities -- has added Dodgers memorabilia, including jerseys from Chan Ho Park and Hideo Nomo, a Fernando Valenzuela jacket and Jackie Robinson's 1947 Rookie of the Year plague.
The Skirball Cultural Center is the 12th museum in which artifacts from the O'Malley family collection have been exhibited since 2002.