Herrera, Kingery making progress from injuries
Kapler: 'Very real chance that Bryce will play 162 games this year'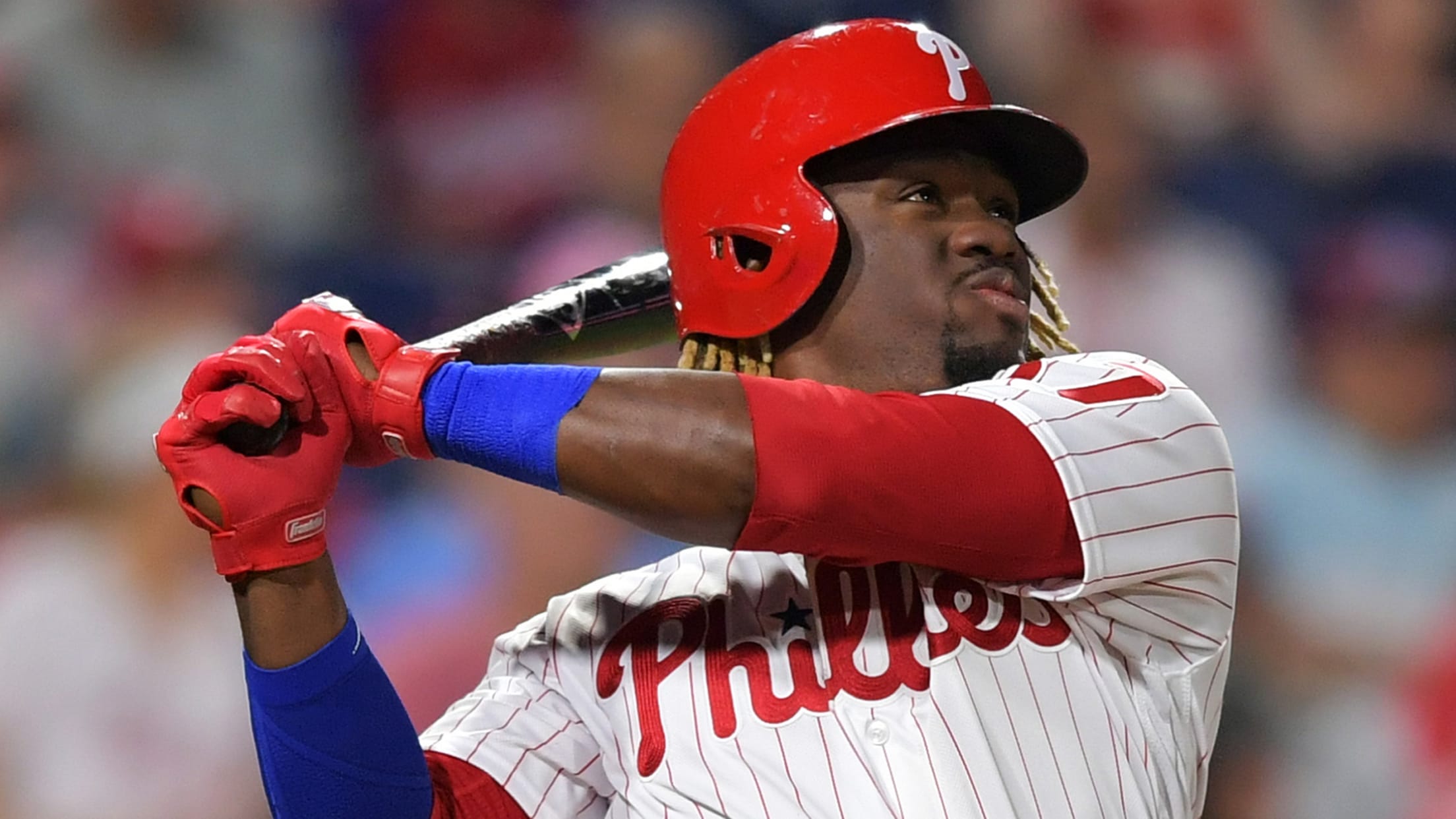 PHILADELPHIA – The Phillies are getting closer to getting the band back together. Center fielder Odubel Herrera has been on the injured list since April 18 because of a strained right hamstring. He could be activated Sunday. If that happens, and if Herrera plays in Sunday's series finale against the
PHILADELPHIA – The Phillies are getting closer to getting the band back together.
Center fielder Odubel Herrera has been on the injured list since April 18 because of a strained right hamstring. He could be activated Sunday. If that happens, and if Herrera plays in Sunday's series finale against the Nationals, it would be the first time the Phillies have been at full strength since April 16.
"Odubel really got after it, did some cone drills," Phillies manager Gabe Kapler said before Wednesday night's series finale against the Tigers at Citizens Bank Park. "He's legitimately getting closer. I could see activation on Sunday."
Infielder Scott Kingery ran on Wednesday for the first time since he strained his hamstring on April 19. He continues to progress.
Right-hander David Robertson still feels some soreness in his right elbow. He has been on the IL since April 15.
"He's a little frustrated because he wants the soreness to be out of there, and it's not completely out of there," Kapler said.
Not concerned about Bryce
Kapler reiterated that he has no concerns about Bryce Harper's recent slump. Asked if he thought about giving him a break Wednesday, he said no.
"There's a very real chance that Bryce will play 162 games this year," Kapler said. "And if we discover he needs a blow some time, it's something he and I will work on together.
"The first step is I have to believe [a day off would help], and I just don't know if I do. I think that great hitters need to hit, great hitters need to be in the batter's box. He's physically sound, his bat speed is lightning. In batting practice, he's hitting the ball to the moon. So, why? So he can get a day to relax? We just had that and we'll have another one tomorrow. So I can't think of a reason that is compelling enough to take that step."