Odubel Herrera suspended for rest of season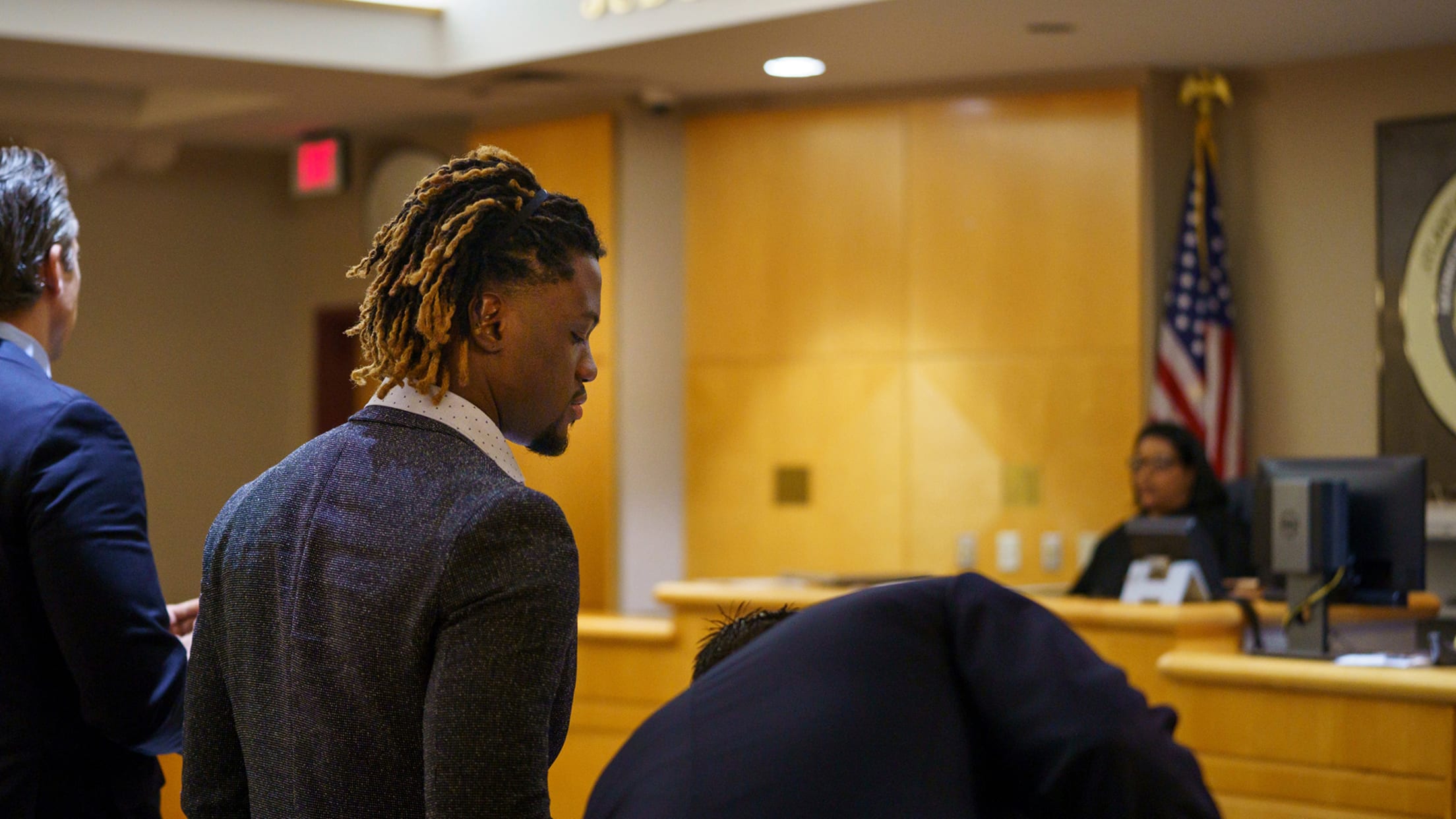 Odúbel Herrera has been suspended for the remainder of the 2019 season for violating Major League Baseball's Joint Domestic Violence, Sexual Assault and Child Abuse Policy. "My office has completed its investigation into the allegations that Odúbel Herrera violated Major League Baseball's Joint Domestic Violence, Sexual Assault and Child Abuse
Odúbel Herrera has been suspended for the remainder of the 2019 season for violating Major League Baseball's Joint Domestic Violence, Sexual Assault and Child Abuse Policy.
"My office has completed its investigation into the allegations that Odúbel Herrera violated Major League Baseball's Joint Domestic Violence, Sexual Assault and Child Abuse Policy," Commissioner Rob Manfred said in a statement. "Having reviewed all of the available evidence, I have concluded that Mr. Herrera violated the Policy and should be subject to discipline in the form of an unpaid suspension that will cover the remainder of the 2019 season."
The Phillies outfielder had been on administrative leave since May 28, the day after he was arrested on a charge of simple assault. Herrera's unpaid suspension will be retroactive to June 24, resulting in an 85-game ban. The discipline also specifies that should the Phillies qualify for the postseason, Herrera will not be eligible to participate.
"The Phillies fully support the decision by the Commissioner's Office to suspend Odúbel Herrera for violating MLB's Joint Domestic Violence Policy," the club said in a statement. "All instances of domestic violence and abuse are abhorrent and unacceptable, and we unequivocally support Baseball's collective efforts to prevent domestic abuse. We are encouraged by Odúbel's acceptance of his discipline as an indication of his willingness to learn from this and change his behavior appropriately."
Consistent with the terms of the policy, Herrera will participate in a confidential and comprehensive evaluation and treatment program supervised by the Joint Policy Board. Herrera has agreed not to appeal the discipline.
"Today, I accepted a suspension from Major League Baseball resulting from my inappropriate behavior," Herrera said in a statement released by the MLB Players Association. "I acted in an unacceptable manner and am terribly disappointed in myself. I alone am to blame for my actions.
"I've taken meaningful steps to assure that nothing like this will ever happen again. I have learned from this experience, and I have grown as a person. I apologize to the Phillies' organization, my teammates, and all my fans. I look forward to rejoining the Phillies once my suspension is served and to continuing to work on being a better partner, teammate, and person."
Mark Feinsand, an executive reporter, originally joined MLB.com as a reporter in 2001.