Vizquel trending in right direction for HOF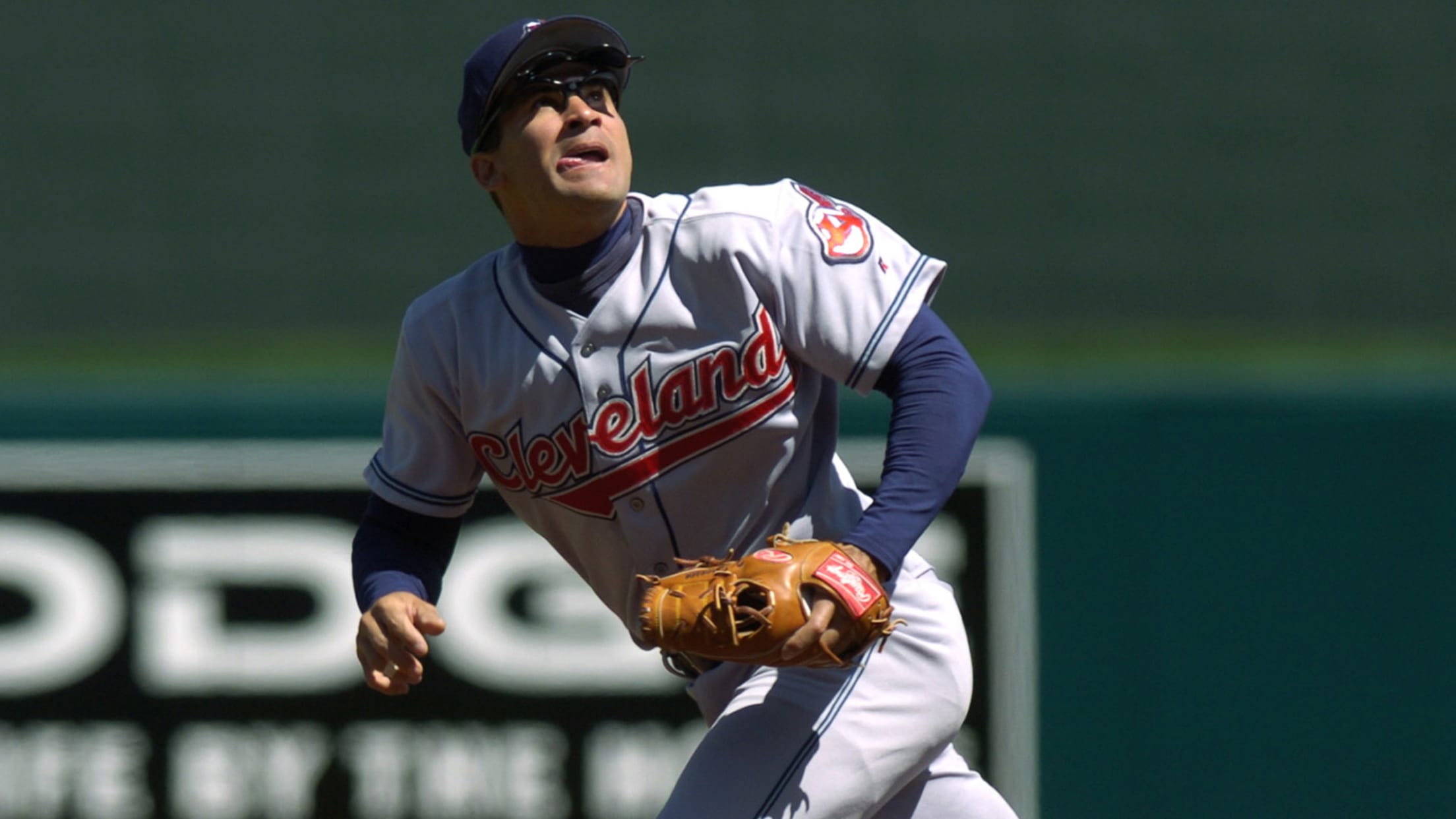 KANSAS CITY, MO - APRIL 8: Omar Vizquel #13 of the Cleveland Indians looks to field a pop fly during the MLB game against the Kansas City Royals at Kauffman Stadium on April 8, 2004 in Kansas City, Missouri. The Indians defeated the Royals 6-1. (Photo by John Williamson/MLB Photos via Getty Images) (John Williamson/Getty Images)
Omar Vizquel continued to make steps in the right direction in Hall of Fame voting, receiving nearly six percent more of the votes in his second year on the ballot than the first.Vizquel received 182 of 425 votes cast (42.8 percent) by tenured members of the Baseball Writers' Association of
Omar Vizquel continued to make steps in the right direction in Hall of Fame voting, receiving nearly six percent more of the votes in his second year on the ballot than the first.
Vizquel received 182 of 425 votes cast (42.8 percent) by tenured members of the Baseball Writers' Association of America, as announced Tuesday on MLB Network. The former Indians great jumped from the 36.9 percent of votes he earned last year (156 of 422) in his first year on the ballot. The progression is a positive sign for the shortstop, who has as many as eight more years to reach the 75 percent mark that's required for induction.
The shortstop finished his 24-year career batting .272/.336/.352 with 2,877 hits, 951 RBIs and 404 stolen bases with three All-Star selections. In 11 seasons (1994-2004) with the Tribe, Vizquel hit .283 with 1,616 hits, 906 runs scored, 60 homers and 584 RBIs. He had a standout offensive year in 1999, slashing .333/.397/.436 with 42 stolen bases and a career-high 112 runs scored to earn his second All-Star selection. But it was on the field where the shortstop really shined.
• Hall of Fame election results
Vizquel is often remembered for his dazzling defensive plays at shortstop, and he has the hardware to back it up. He won a Gold Glove Award each season from 1993 through 2001 and picked up two more in 2005 and 2006 with the Giants, giving the shortstop a total of 11 in his career. He ranked ninth all time in defensive WAR (29.5) and is second in career fielding percentage as a shortstop with .9847. He trails only Jose Iglesias (.9853), who is going into his eighth Major League season. Vizquel has turned the most double plays at shortstop in MLB history with 1,734. Hall of Famer Ozzie Smith is second with 1,590 in his 19-year career.
• Complete Hall of Fame coverage
Vizquel began his career in Seattle, making his debut on April 3, 1989 at 21 years old. After five seasons with the Mariners, he was traded to the Indians in exchange for Felix Fermin, Reggie Jefferson and cash considerations. Vizquel called Cleveland home for the next 11 seasons -- and was later enshrined into the Indians' Hall of Fame in 2014 -- before spending four years with the Giants. Vizquel made a quick stop in Texas in 2009, played two seasons with the White Sox in 2010 and '11 and closed out more than two decades in the Majors in Toronto in 2012 at age 45.