Vizquel a natural in first year as Class A skipper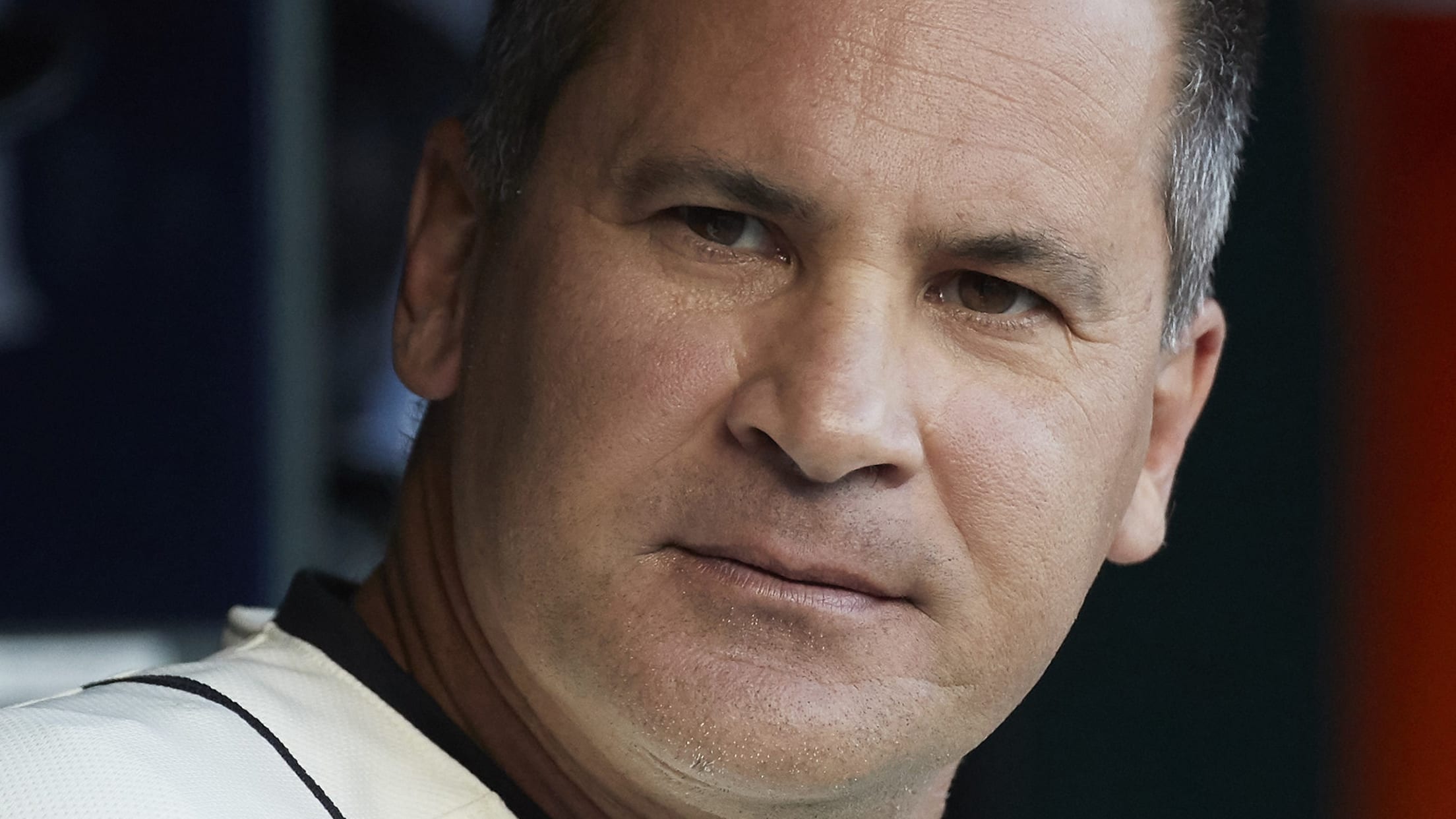 Detroit Tigers first base coach Omar Vizquel (13) in the dugout prior to the second baseball game of a doubleheader against the Cleveland Indians in Detroit, Saturday, July 1, 2017. (AP Photo/Rick Osentoski) (Rick Osentoski/AP)
CHICAGO -- The first year of managing for Omar Vizquel finished as a true success.Vizquel's Class A Winston-Salem squad, which is the White Sox representative in the Carolina League, reached the playoffs by winning both the first and second half in the Southern Division, and producing an overall record of
CHICAGO -- The first year of managing for Omar Vizquel finished as a true success.
Vizquel's Class A Winston-Salem squad, which is the White Sox representative in the Carolina League, reached the playoffs by winning both the first and second half in the Southern Division, and producing an overall record of 84-54. Vizquel, who previously managed Team Venezuela during the 2017 World Baseball Classic and served as the Detroit Tigers' first-base coach from 2014-17, was named the 2018 Carolina League Manager of the Year.
Winning games at the Minor League level is important, especially for a White Sox rebuild trying to build a certain culture as players move toward the Majors. But in working with top White Sox prospects -- including right-handed pitcher Dylan Cease (No. 5), outfielder/designated hitter Micker Adolfo (No. 11), outfielders Luis Robert (No. 3), Luis Alexander Basabe (No. 9) and Blake Rutherford (No. 7) and infielder Nick Madrigal (No. 4), who also happened to be the team's top pick in the 2018 Draft -- development defines success as much as victories.
And Vizquel -- 51, with 24 years of big league experience, 11 Gold Glove Awards earned at shortstop and 2,877 hits -- was the right man to combine both goals.
"Well, it was a very exciting year," said Vizquel during a Monday morning conference call. "It was interesting, because sometimes you don't know what to expect from these guys. But as soon as you see them go on the field, you see the kind of talent they have. We played the game the right way. And in the long run, got to know some of the guys that I never worked with before."
"It's been awesome," said Madrigal during a recent interview of playing for Vizquel. "Even just talking the game. You can tell he has a great baseball mind and knows the game really well. It's been awesome getting close to him."
Madrigal spoke about Vizquel taking ground balls before some games and looking as if he never lost a step. So Vizquel led by example as well.
Vizquel gave high marks to his staff made up of coach Guillermo Quiroz, pitching coach Matt Zaleski and hitting coach Charlie Poe for contributing to the Dash's success. Vizquel compared managing at this level to being a teacher in second grade in that sometimes you have to send the message two or three times until it processes.
Once the young players trust the information and see it work on the field, they begin to understand the right things that need to be done to get to the next level. Communication, according to Vizquel, is the key, which is a mantra he preached upon first taking the job.
"Yeah, no doubt about it. I think that's the No. 1 thing you have to do with your players," Vizquel said. "If you know what the plan is and give it to them, and they know what their role is for the team, it makes things easier for everybody. They are not expecting anything weird. Every time you make a change or something different with them, you have to let them know.
"You can't catch them by surprise, because that's when things start getting mixed up. But if you have a plan and you give it to them and you kind of work at that, and you try to improve on that, they know where you are coming from and what are the things you are trying to accomplish."