Baseball says goodbye, literally, to 20th century
No players on current rosters played in 20th century; Luciano first Major Leaguer born in 2000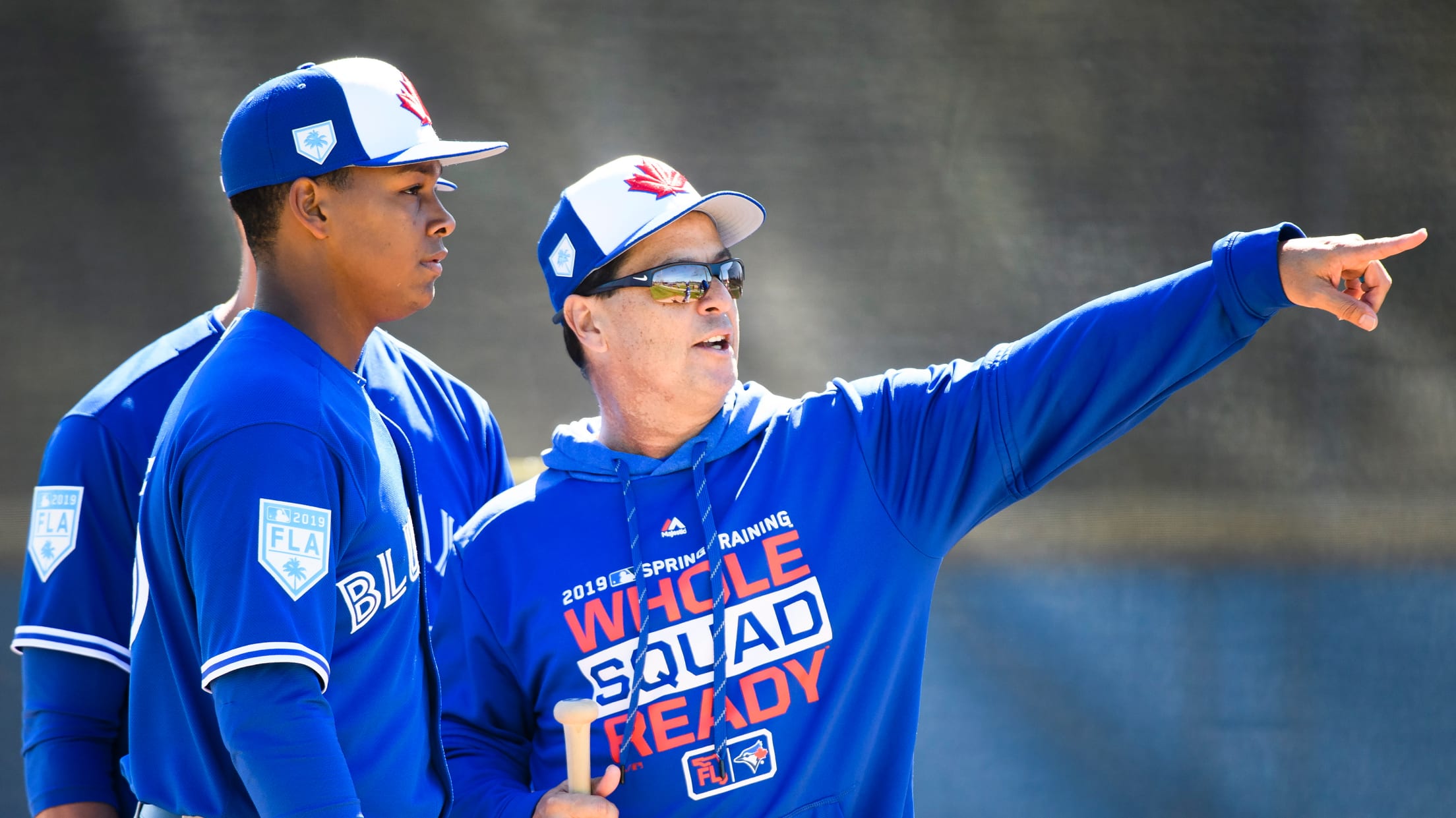 Look around on Opening Day today, and you'll see so many young stars across the Major Leagues -- Mike Trout, Bryce Harper, Aaron Judge, Mookie Betts, Alex Bregman, Javier Baez, Ronald Acuna Jr. and so many more. It's an exciting new generation of baseball. And there are two especially noteworthy
Look around on Opening Day today, and you'll see so many young stars across the Major Leagues -- Mike Trout, Bryce Harper, Aaron Judge, Mookie Betts, Alex Bregman, Javier Baez, Ronald Acuna Jr. and so many more.
It's an exciting new generation of baseball. And there are two especially noteworthy symbols of MLB's youth movement as the 2019 season begins.
This year, for the first time, there are no players on Opening Day rosters who were playing Major League Baseball in the 20th century. And MLB is about to see its first player who was born in the 2000s.
There were two Major Leaguers in 2018 who had played in the 1990s: Adrian Beltre and Bartolo Colon. Beltre retired at the end of last season after a 21-year Hall of Fame-caliber career that began in 1998. The 45-year-old Colon -- who debuted in 1997 and has pitched 21 seasons in the big leagues -- has not retired and has expressed the desire to continue his career, but he's unsigned entering Opening Day.
Ichiro Suzuki, who played the Mariners' first two regular-season games in Japan last week before announcing his retirement, didn't start his Major League career until 2001. So did two other players who entered Thursday on their team's Opening Day roster -- Albert Pujols of the Angels) and CC Sabathia of the Yankees. They're the earliest debuters left of anyone on an MLB active roster.
That makes MLB the first of the four major North American professional sports leagues to not have a player who debuted in the 20th century. The NFL still has Adam Vinatieri, the NBA has Vince Carter and Dirk Nowitzki, and the NHL has Joe Thornton, Patrick Marleau, Zdeno Chara and Matt Cullen.
On the other end of the spectrum is 19-year-old Elvis Luciano. Luciano, a Blue Jays Rule 5 Draft pick who was born on Feb. 15, 2000, made Toronto's Opening Day roster. That makes him MLB's first active player born in the 2000s.
If the rookie right-hander pitches out of the bullpen in the Blue Jays' Opening Day game against the Tigers at Rogers Centre, he'll become the first player born in the year 2000 to make his Major League debut.