Jones, wife greet scholarship winner, finalists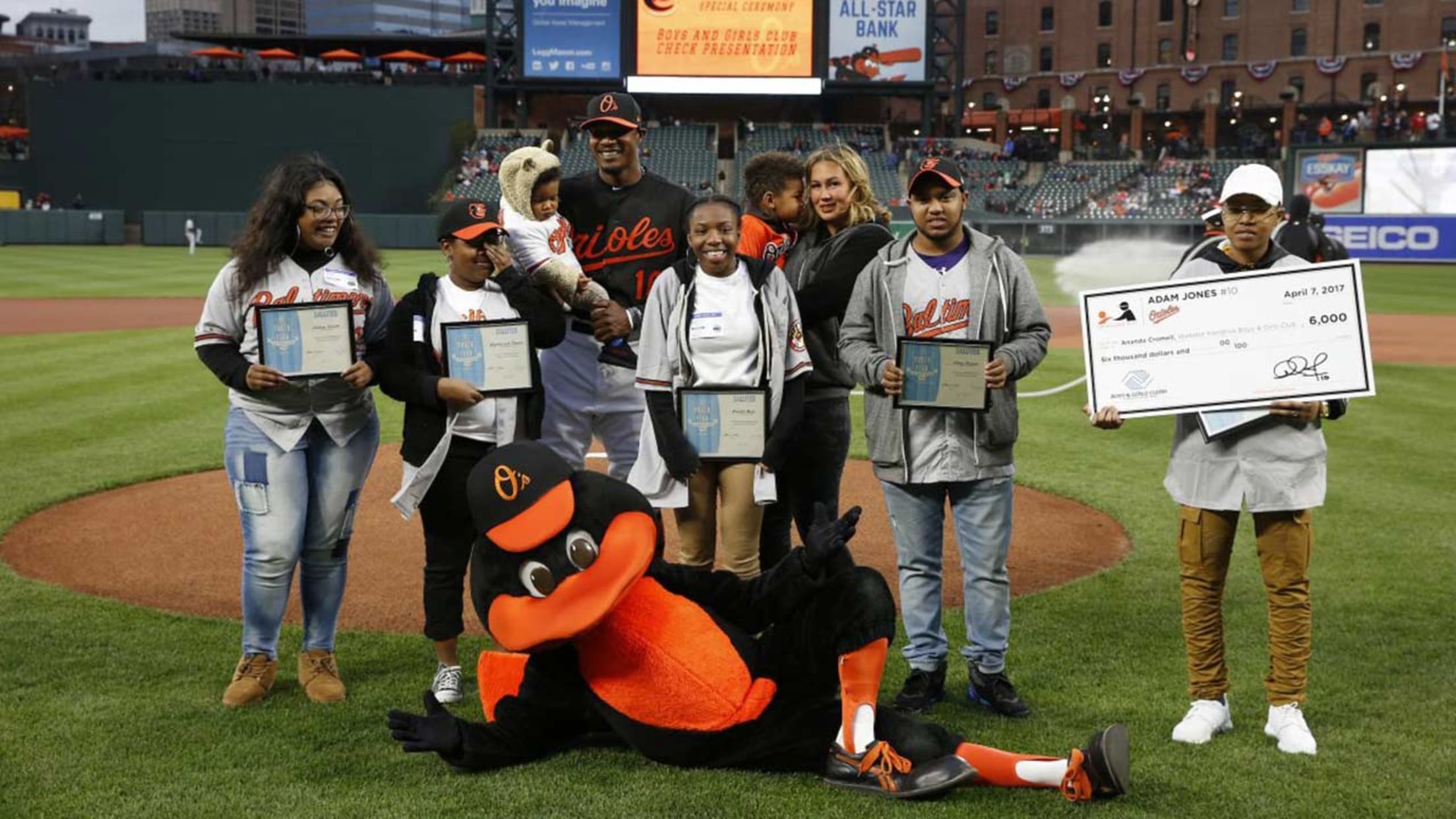 Ananda Cromwell and Youth of the Year finalists pose for a photo with Adam Jones and his wife. (Orioles)
BALTIMORE -- Orioles center fielder Adam Jones and his wife, Audie, were on hand on Friday for a special pregame ceremony that honored 17-year-old Ananda Cromwell as the recipient of the Boys & Girls Clubs of Metropolitan Baltimore's Youth of the Year Scholarship.The award -- designated to help give deserving
BALTIMORE -- Orioles center fielder Adam Jones and his wife, Audie, were on hand on Friday for a special pregame ceremony that honored 17-year-old Ananda Cromwell as the recipient of the Boys & Girls Clubs of Metropolitan Baltimore's Youth of the Year Scholarship.
The award -- designated to help give deserving Boys & Girls Club members financial aid as they pursue higher education -- was for $10,000 and is part of a $75,000 donation made by Jones and the Orioles Charitable Foundation. Cromwell is a senior at Western High School who plans to use her scholarship to study nursing and pursue a career in the health care industry.
Friday's ceremony prior to the Orioles-Yankees game kicked off a weekend full of events geared toward Baltimore's youth, most notably Sunday's Kids Opening Day.
The O's will honor Birdland Hero Thomas Moore prior to that Sunday series finale. Moore is a middle-school student from Bowie, Md., who grew out his hair to donate it to cancer patients. His donation helped to provide three wigs for cancer patients who had lost their hair while undergoing treatment.