O's designate veteran Tillman for assignment
Club summons infielder Nunez from Triple-A Norfolk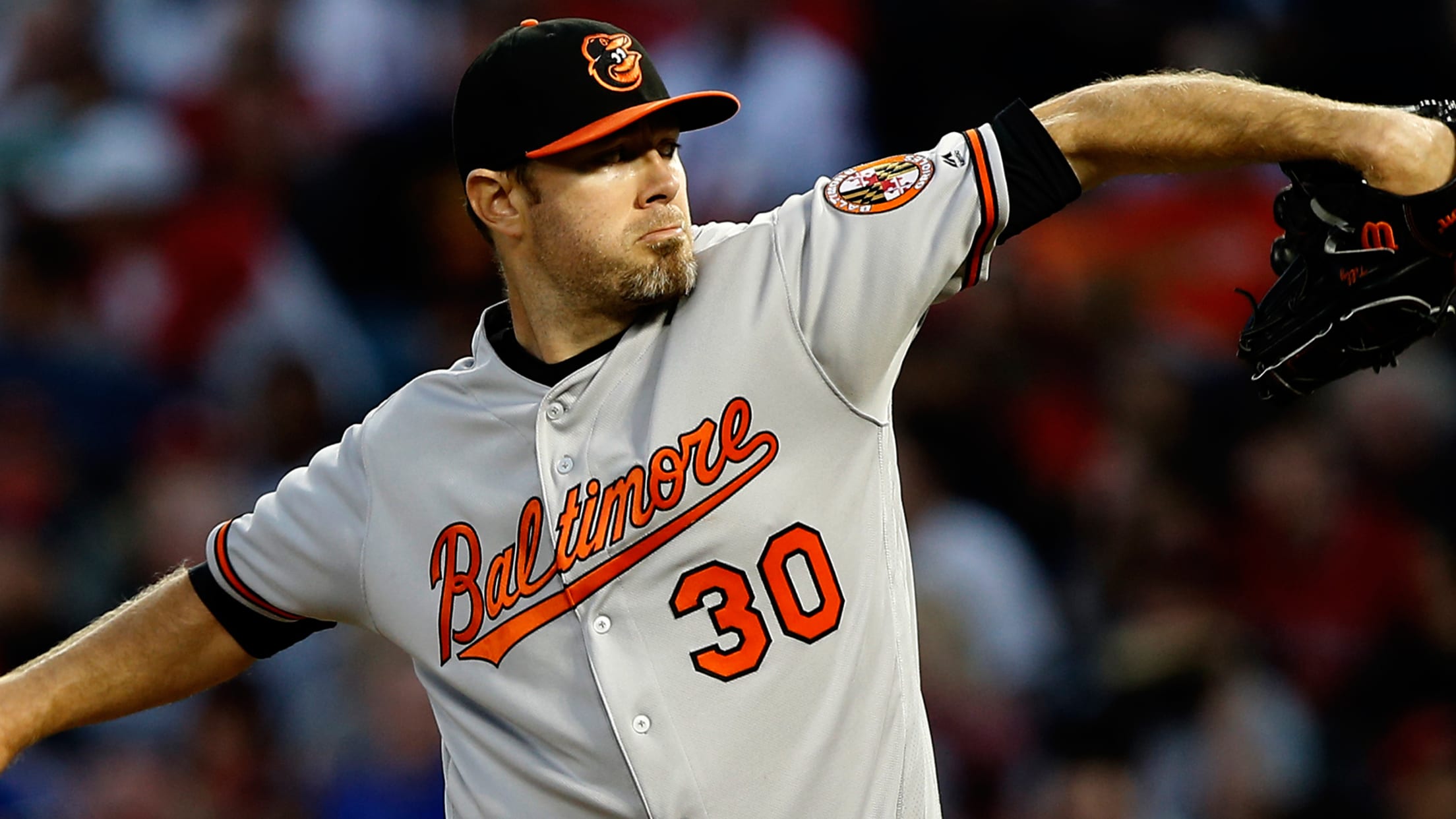 TORONTO -- Former All Star Chris Tillman was designated for assignment by the Orioles on Friday afternoon.Tillman had been on the 10-day disabled list after sustaining a back injury he says occurred after dodging a foul ball that flew into the dugout during a game against the Tigers on April
TORONTO -- Former All Star Chris Tillman was designated for assignment by the Orioles on Friday afternoon.
Tillman had been on the 10-day disabled list after sustaining a back injury he says occurred after dodging a foul ball that flew into the dugout during a game against the Tigers on April 28. If the 30-year-old right-hander clears waivers, he has enough Major League service time to elect free agency over being outrighted to the Minor Leagues.
"He's not gone yet," Orioles manager Buck Showalter said. "Maybe this whole thing goes through, and he returns to us pitching at Triple-A in a few days. ... Chris has been a big part of some good things here and could be again."
Tillman, who made an All-Star appearance in 2013, had struggled in seven starts with Baltimore this season, allowing 31 earned runs in 26 2/3 innings. It is the second year in a row that Tillman has scuffled. He posted a 7.84 ERA in 24 games last season.
When a player's contract is designated for assignment -- often abbreviated "DFA" -- that player is immediately removed from his club's 40-man roster, and 25-man roster if he was on that as well. Within seven days of the transaction (it was previously 10 days), the player must either be traded, released or placed on irrevocable outright waivers.
The Orioles called up third baseman Renato Nunez from Triple-A Norfolk. Nunez was brought over from the Rangers earlier this season after being designated for assignment. In 30 Major League games across three seasons, the 24-year-old has hit .167 with two homers, but he was playing well in Norfolk, hitting .289 with a .804 OPS in 56 games.
"I was pretty happy and excited to come here," Nunez said. "I was hoping, like all the players in the Minors, you're always hoping to get the call up to the big leagues and hopefully come here."
With Timothy Beckham shifting over to shortstop after the Manny Machado trade, the Orioles are planning to see what Nunez can do at third base.
"We've got other people that can play over there, but I want to get a look at Renato," Showalter said. "He's been with some clubs, but he's only 24. He can do some things with the bat."
Nunez will get his first start in an Orioles uniform on Friday night against the Blue Jays.
Aaron Rose is a reporter for MLB.com based in Toronto.