Former All-Star hurler O'Dell passes away at 85
Lefty pitched for Orioles, Giants, Braves, Pirates from 1954-67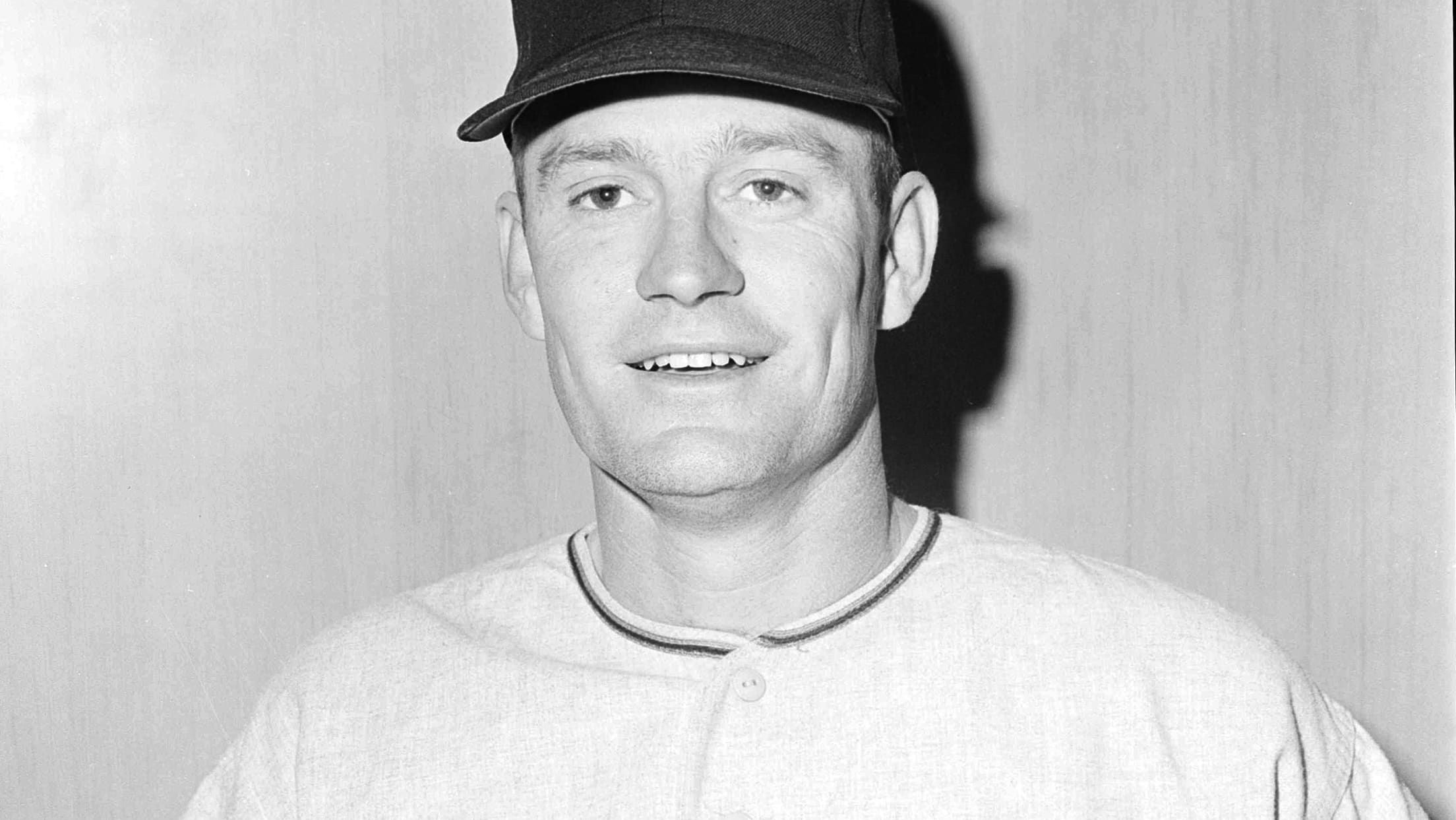 Billy O'Dell -- a two-time All-Star for the Orioles who never spent a day in the Minor Leagues and won 19 games for the 1962 National League champion Giants during a 13-year Major League career -- died at age 85, it was announced on Thursday. The Whitaker Funeral Home in
Billy O'Dell -- a two-time All-Star for the Orioles who never spent a day in the Minor Leagues and won 19 games for the 1962 National League champion Giants during a 13-year Major League career -- died at age 85, it was announced on Thursday. The Whitaker Funeral Home in Newberry, S.C., said O'Dell died Wednesday at Newberry County Memorial Hospital. No cause of death was announced.
• O'Dell's career stats
O'Dell pitched at Clemson University before the Orioles signed the left-hander as a bonus baby in 1954. For Clemson, O'Dell was an All-Atlantic Coast Conference, second team All-American and a member of the Third District NCAA All-Star team. He opted to leave Clemson after his junior year, already being pursued by a number of Major League scouts.
During a 14-11, 2.97 ERA season for the O's, O'Dell earned the save in the 1958 All-Star Game after pitching three scoreless innings in the American League's 4-3 victory. In '59 -- his final year for Baltimore -- O'Dell had the highest strikeout to walk ratio (2.69) across MLB. The O's traded him to the Giants as part of a five-player deal in November 1959.
In 1962, O'Dell had a 19-win season with the Giants -- earning the start in Game 1 of the World Series against the Yankees that October. O'Dell gave up five runs on nine hits with three walks while striking out eight over 7 1/3 innings. He was subsequently moved to the bullpen. In Game 4, O'Dell gave up just one run on three hits across three innings, earning a save. He tossed two scoreless frames in the Giants' Game 7 loss.
O'Dell finished his career playing for the Braves and Pirates, pitching mostly in relief from 1965-67. The lefty's final game was on Sept. 12, 1967, for the Pirates and he retired after that season. O'Dell had a career 3.29 ERA and a 105-100 career record with 48 saves, 1,133 strikeouts over 479 games.