Orioles place Duensing on DL, recall Tolliver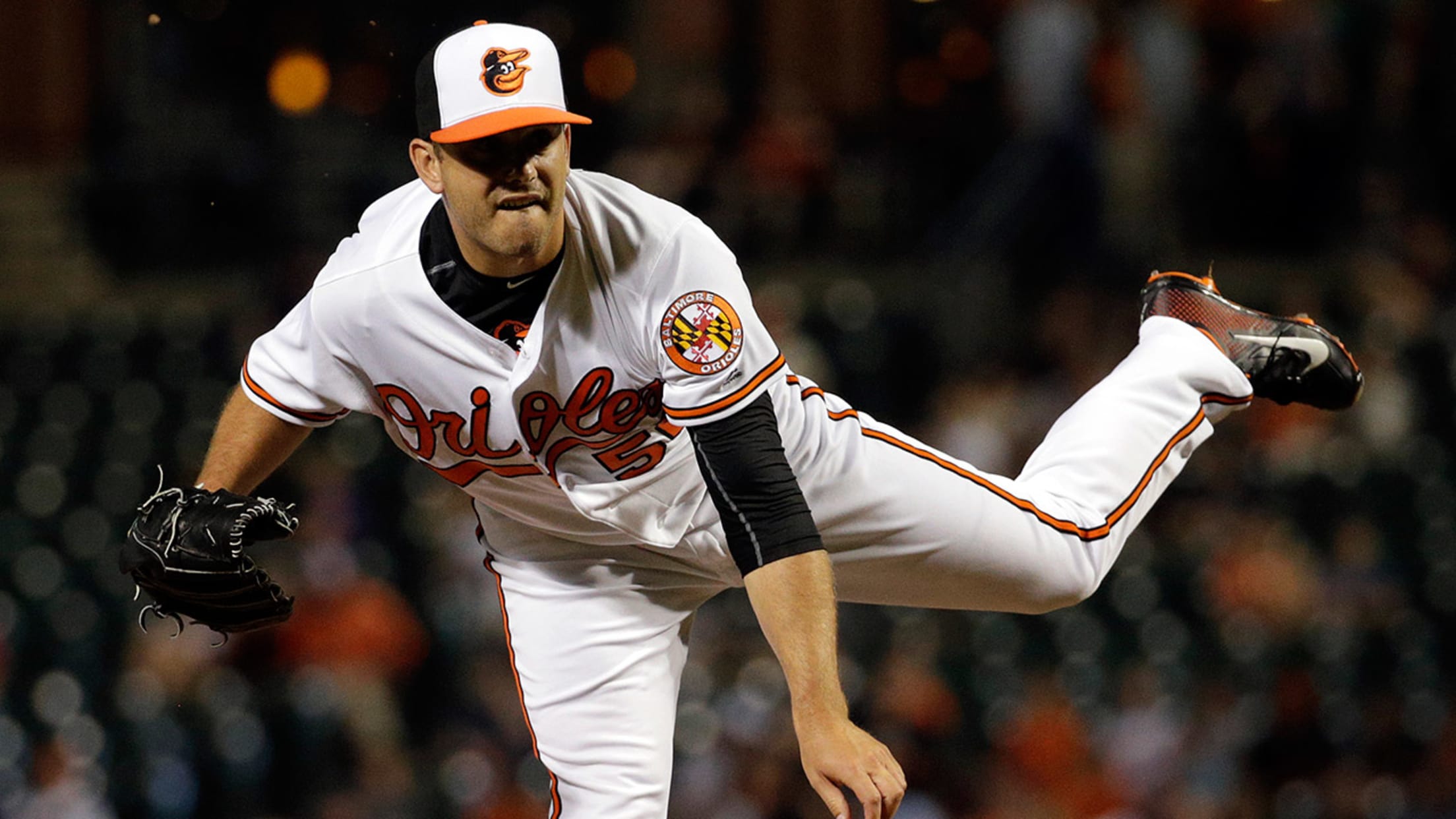 Brian Duensing has gone 41-37 with a 4.14 ERA in 361 career Major League appearances. (AP)
BALTIMORE -- After manager Buck Showalter said late Tuesday that the Orioles would probably place left-hander Brian Duensing on the disabled list, they officially made the move Wednesday afternoon. The O's recalled lefty Ashur Tolliver to replace Duensing (elbow inflammation), the team announced.Duensing, who had a 5.40 ERA in seven
BALTIMORE -- After manager Buck Showalter said late Tuesday that the Orioles would probably place left-hander Brian Duensing on the disabled list, they officially made the move Wednesday afternoon. The O's recalled lefty Ashur Tolliver to replace Duensing (elbow inflammation), the team announced.
Duensing, who had a 5.40 ERA in seven appearances with the Orioles, will have arthroscopic surgery Friday to remove two cartilage chips in his elbow. Doctors gave him a 4- to 8-week recovery timetable, and he's aiming for an Aug. 1 return.
"Try to get it taken care of and get it fixed and be back in time to try to help win the division," Duensing said.
Duensing called it a fluke injury as it didn't bother him while pitching or during his 120-foot toss before Monday's game in Texas. Instead, he felt it while sitting in the bullpen during the second inning and it began to swell.
"It's extremely disappointing," Duensing said. "I was kind of starting to feel comfortable, both here in the clubhouse and on the mound again. My stuff was starting to get sharp again. I felt confident on the mound and then this happens."
Tolliver, meanwhile, returns for his second stint with Baltimore this season. His contract was selected from Double-A Bowie on May 24 and he made four appearances before he was optioned to Triple-A Norfolk on June 1.
"I was able to take some stuff with me, some stuff I learned from guys like Zach [Britton], and Darren [O'Day]," Tolliver said. "Just applying that while I was down there. Continued to work on some things and some suggestions they threw my way."
The 28-year-old allowed four runs (three earned) in his previous stint with the O's. He hasn't pitched in the Minors since Sunday, so he provides a fresh arm for Showalter. Struggling right-hander Ubaldo Jimenez made his return to the rotation Wednesday.
Duensing's injury allowed the Orioles a chance to bring back Mike Wright within the 10-day period after being optioned. He's scheduled to start at Norfolk on Wednesday and he could've been an option instead of Jimenez, but Showalter wanted to give Wright a chance to correct his struggles in the Minors.
"Mike needs to pitch down there," Showalter said. "I don't want to be yo-yoing him back and forth and thinking this and that just because our needs. …I just think he needs to pitch down there and know that he needs to pitch better. When he pitches better, he'll get another opportunity."
Ryan Baillargeon is a reporter for MLB.com based in Baltimore.