Wilson to start Orioles' spring opener Friday
Right-hander is jockeying for position on O's Opening Day roster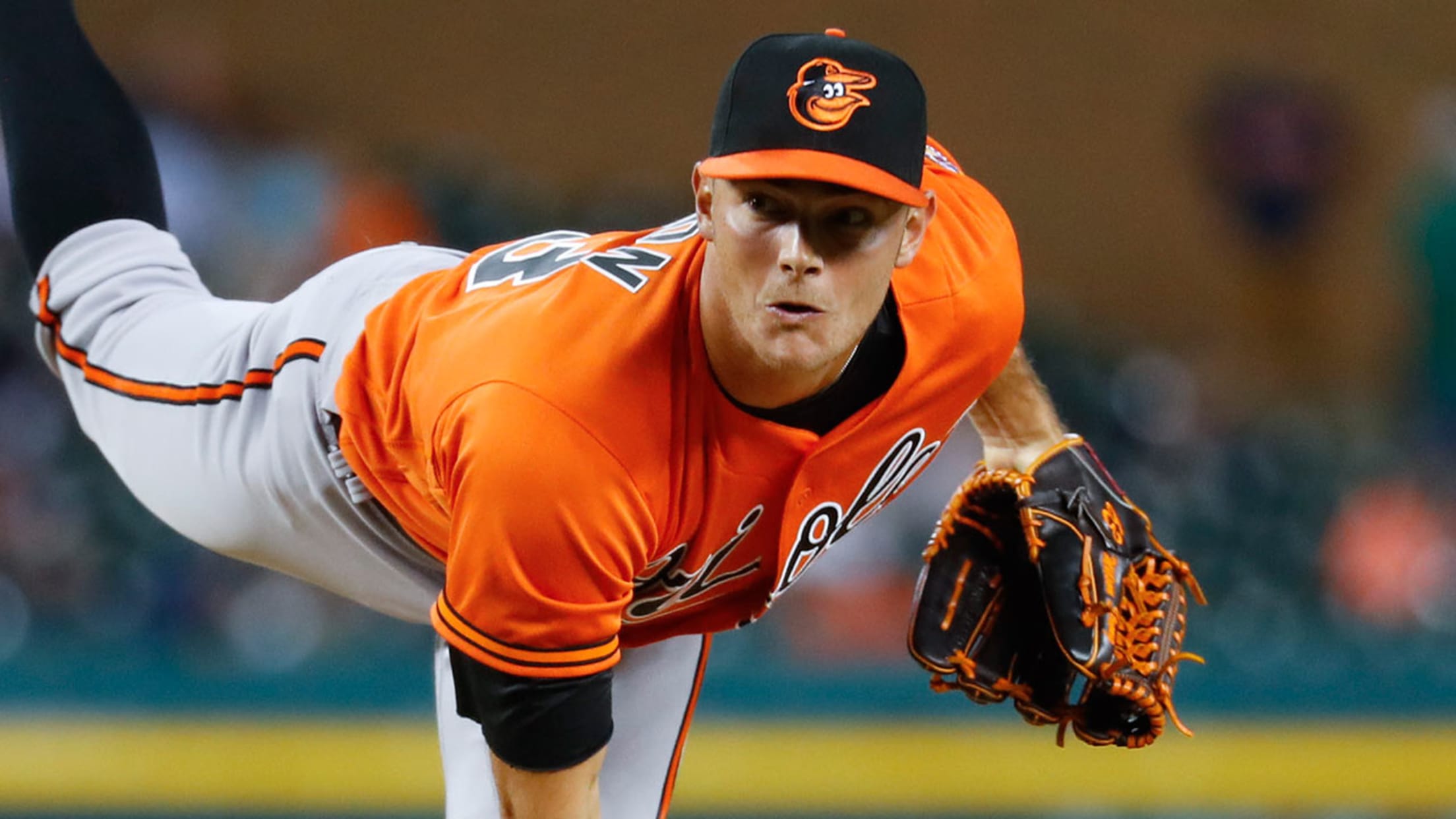 Tyler Wilson pitched to a 5.27 ERA in 24 appearances for the Orioles in 2016. (AP)
SARASOTA, Fla. -- When the Orioles begin the Grapefruit League season on Friday against the Detroit Tigers at Publix Field at Joker Marchant Stadium in Lakeland, Fla., their starting pitcher will be Tyler Wilson.Wilson, who began last season with the Orioles, moved into the starting rotation on April 23, but
SARASOTA, Fla. -- When the Orioles begin the Grapefruit League season on Friday against the Detroit Tigers at Publix Field at Joker Marchant Stadium in Lakeland, Fla., their starting pitcher will be Tyler Wilson.
Wilson, who began last season with the Orioles, moved into the starting rotation on April 23, but didn't make a start after July 2.
Spring Training: Info | Schedule | Tickets | Gear
"There were a lot of learns. There were some good moments, and there were a lot of moments I need to learn from and build on," Wilson said. "I'm not naïve to that. I like to think that I'm a good judge of my own performance, and what I need to get better at."
Overall, the right-hander was 4-6 with a 5.27 ERA, and the Orioles sent him to Triple-A Norfolk on July 3. He returned for three more stints in Baltimore, pitching as a reliever each time.
A year ago, Wilson and Mike Wright both made the team, and both had similar up-and-down seasons. This time, both Wilson and Wright are trying to make the Opening Day roster. Both can start and relieve and have options, as do right-hander Logan Verrett and the newly acquired left-hander Vidal Nuno.
Verrett was in camp in 2015 as a Rule 5 Draft choice, but didn't make the team. He was purchased from the New York Mets in December.
Wilson knows that jockeying will be fierce for the final two spots on the staff.
"That's a good thing. It's a good thing for the organization to have guys that have the capacity to start, have the capacity to pitch out of the bullpen," Wilson said. "We have experience with Logan a couple of years ago. He's a welcome addition to the team, and I've always been pretty vocal about how intrateam competition is only going to be good for the organization as a whole. I'm hopeful that we can continue to push one another."
Wilson, a graduate of the University of Virginia, is 27, and was selected by the Orioles in the 10th round of the 2011 Draft. A cerebral player, he thinks long and hard about what he needs to do to improve.
"Coming into camp, I'm trying to be a lot more responsible as far as my workload [going] into the season," Wilson said. "I made some adjustments in the offseason as far as length of throwing. I started a little later, to hopefully peak later on in Spring Training and later on in the season and be able to withstand that deeper into the season."
"Mike and I, the competition we had last year was a great storyline, but that never ends just because of the dynamics that have changed outside of that, and ultimately it doesn't change because of the way we approach the game."
Rich Dubroff is a contributor to MLB.com.