Thornton activated, makes long-awaited debut
Padres reliever injured his Achilles in Spring Training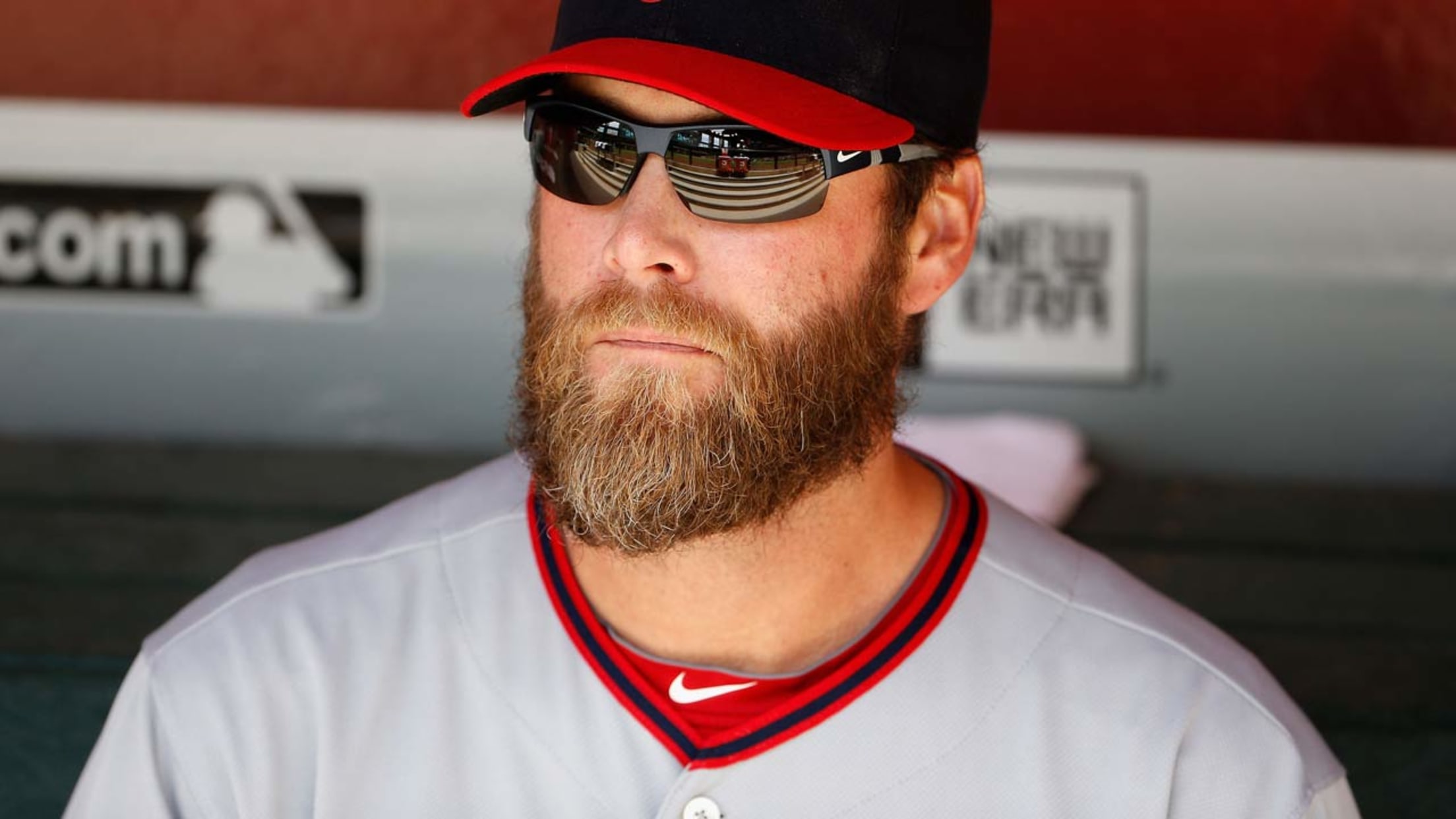 Matt Thornton has pitched for six teams in his 12-year career. (Getty)
PHOENIX -- It's always a grind for Major League pitchers to reach full strength before a season begins.This year, Padres reliever Matt Thornton essentially had to do that twice.Thornton made the club's Opening Day roster only to injure his left Achilles before appearing in a game. On Saturday, the Padres
PHOENIX -- It's always a grind for Major League pitchers to reach full strength before a season begins.
This year, Padres reliever Matt Thornton essentially had to do that twice.
Thornton made the club's Opening Day roster only to injure his left Achilles before appearing in a game. On Saturday, the Padres activated him from the disabled list, following a rehab from Achilles tendinitis that lasted nearly eight weeks.
In Saturday night's 8-7 loss to the D-backs, Thornton pitched a scoreless seventh inning, giving up one hit, striking out one and walking one.
"You work so hard in the offseason and in Spring Training, then to have this happen -- you have to go through pretty much a whole 'nother offseason of two months to try and get back ready to go," Thornton said of his injury. "I've done a lot of work and a lot of time on the training table. Hopefully I can stay out of there."
The Padres optioned left-handed reliever Keith Hessler to Triple-A El Paso as the corresponding move. Hessler allowed seven runs on seven hits in his two big league appearances (three innings).
The Padres still have three lefty relievers in their bullpen. With Ryan Buchter as the seventh-inning guy and Brad Hand routinely working multiple innings, it stands to reason that Thornton could serve as more of a lefty specialist.
But manager Andy Green recalled a preseason conversation with Thornton in which the veteran southpaw was asked what situations he'd be most comfortable pitching in. Thornton's response, according to Green: "Just call down and tell me when to pitch, and I'll be ready to do it."
"When you get a guy that's pitched 12 years in the big leagues and takes that type of approach, I think one, it really rubs off on the whole bullpen, and two, it makes it easier on you as a coaching staff," Green said.
Thornton boasted a career 3.35 ERA and a 1.27 WHIP, going into Saturday's game. The Padres are his sixth big league club. He's been especially effective over the past two seasons, posting a 1.71 ERA after being claimed off waivers by the Nationals in August 2014.
Thornton signed a Minor League contract entering Spring Training, but it quickly became clear he'd be a piece in the Padres' big league bullpen. Then, while running in the outfield pregame, he felt something in his Achilles flare up and was placed on the disabled list shortly thereafter.
Thornton has been throwing bullpen sessions for the better part of a month, but with his Achilles still questionable, the club didn't want to rush him back for fear of him sustaining an injury while defending his position. During a three-game Minors stint, however, Thornton's Achilles was tested with three plays on which he had to spring off the mound. He passed those tests and felt fine.
"I'm excited to be back," Thornton said. "It was a very monotonous process, the whole rehab process -- just got to let it heal, take its time and make sure I'm ready to go. Hopefully no more setbacks the rest of the way, and I can help the team win games."
Padres eye a more versatile Bethancourt
On Friday night, Christian Bethancourt made his first professional appearance at a position other than catcher, playing one inning in left field at the end of a 10-3 victory. Prior to that, Bethancourt had played more than 5,000 professional defensive innings since he signed with Atlanta as a 16-year-old. All of them came behind the plate.
Friday's outfield debut won't be Bethancourt's last appearance there. The 24-year-old backstop has been taking grounders at third and shagging fly balls in left during pregame warmups. The Padres, who are organizationally deep at catcher, are looking for creative ways to get Bethancourt's bat in the lineup.
"It might be something we've discussed internally of saying, 'Hey, go to Winter Ball this year, play some third, play some outfield, get more comfortable in those positions,'" Green said. "Then you get some kind of low-leverage situations to find out what he's most comfortable doing other than catching.
"I think he's plenty athletic enough to do a lot of things on the baseball field. It's just a matter of getting repetitions."
Green said Bethancourt will likely start Sunday -- in his usual position, behind the plate.