Cordoba feeling lingering effects of concussion
Padres utility man unsure when he can return to the field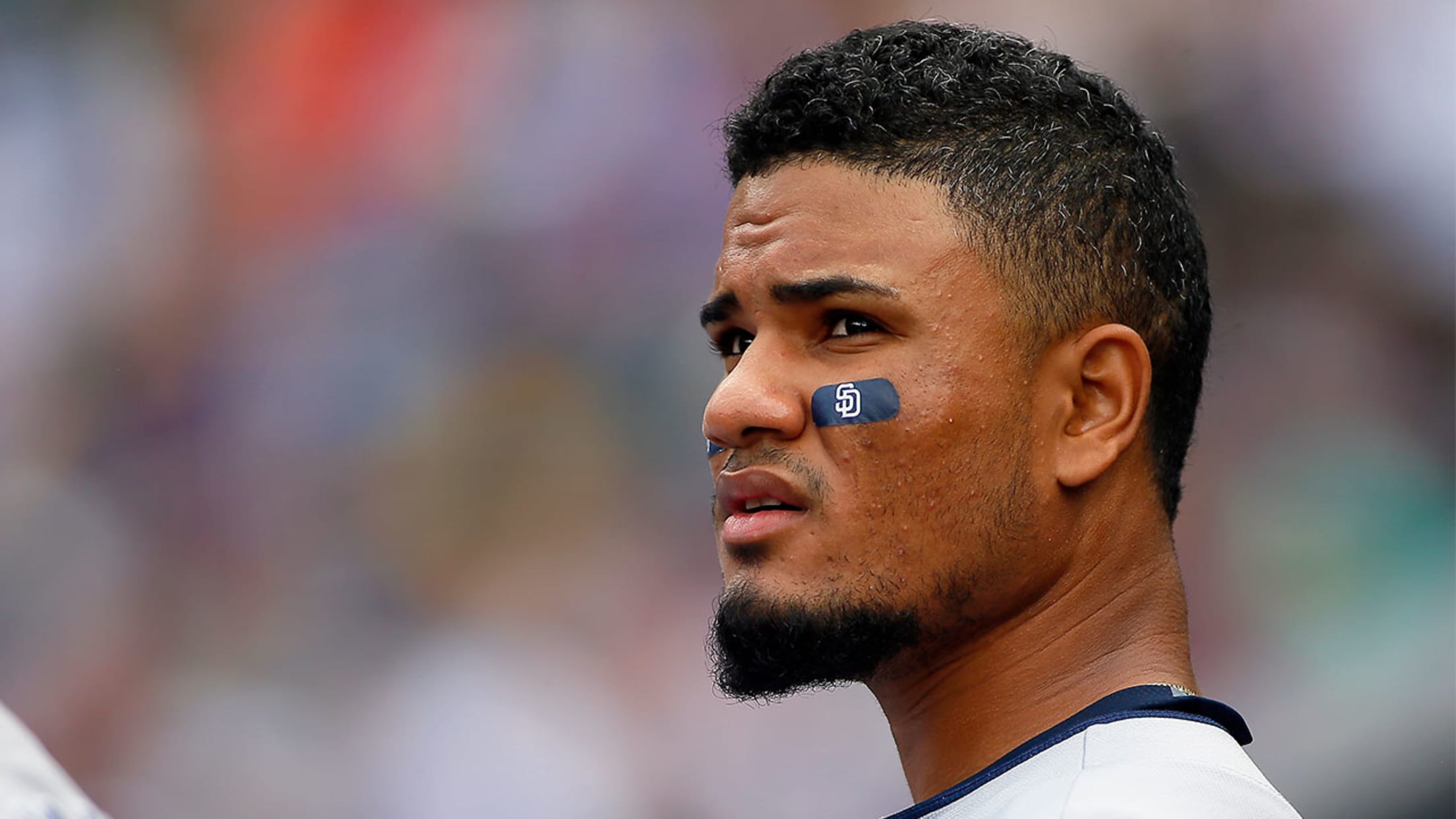 PEORIA, Ariz. -- Allen Cordoba is struggling to focus on objects right in front of him.The Padres' utility man, who sustained the third concussion of his career last month, didn't remember to put in his contact lenses Wednesday morning, before he stepped out of the door of his hotel room
PEORIA, Ariz. -- Allen Cordoba is struggling to focus on objects right in front of him.
The Padres' utility man, who sustained the third concussion of his career last month, didn't remember to put in his contact lenses Wednesday morning, before he stepped out of the door of his hotel room for the short stroll to the Padres' complex across the street, and now he has something else to worry about. It normally wouldn't be a big deal, Cordoba says, but he feels like he forgets the little things more often than in the past, and he's already having a tough time seeing during daylight hours.
"It's difficult because I'm a young player and I came here with lots of plans to help a young team," Cordoba, 21, said in Spanish. "Things happen and life gives you tests. This one is mine."
• Spring info | Tickets | Schedule
Cordoba, who sustained the concussion in a car accident at home in Panama last month, is not sure when he will get back on the field because his head still hurts at times. Walking in the sunlight -- not hitting a baseball or catching one -- is his primary form of exercise, because Cordoba's eyes are still sensitive to light.
"It's already been one month so maybe one more month or two months? I miss the whole season? I don't know," Cordoba said. "Little by little, I feel like I'm getting better. It's a slow process and everyone tells me to relax, but you can't help but see the team coming together, and feel frustrated because I'm stuck doing the same thing and routine every day."
:: Spring Training coverage presented by Camping World ::
Cordoba gets his eyes and head checked regularly. He takes equilibrium tests, gets massages and spends time in the hot and cold tubs. He's been advised to get as much rest as possible, so he spends most of his time taking it easy in his room.
"From our perspective, the player's health is more important than baseball and we feel confident he will progress and resume baseball activity," said Padres assistant general manager Fred Uhlman Jr. "In the meantime, we are working with our doctors and trainers and MLB to follow concussion protocol, also working with a local concussion center in the Valley to help him."
Cordoba said he had his first concussion a few years ago in a Minor League game, while with the Cardinals, and experienced another one sometime last year.
"The last thing I remember about the car accident was my brother driving and holding his arm out in front of me to protect me," Cordoba said. "My head hit the back of my seat, the roof and the door. I don't remember much, but what I do remember was sad."
Last season, Cordoba was a Rule 5 Draft pick who had never played above Rookie ball. He went on to hit .208/.282/.297 in 100 games with four home runs and 15 RBIs for the Padres.
"The first thing is to make sure he is 100 percent healthy and feels 100 percent healthy before doing any baseball activity," Uhlman Jr. said. "We are confident that will happen, but every case, especially with concussions, is different, so we are making sure he gets the best care from the Padres and MLB."
Cordoba remains hopeful. He's open to using protective head gear when he returns to the field, but for now, he's focused on his overall health.
"What happened, happened, and I have to keep going forward," Cordoba said. "Spring Training is over and I can't do anything about it, but look forward to returning. They tell me because I'm young that I can recover quickly, and that I just have to take my time and get better. That's all I can do."