Vazquez among 3 new coaches on Padres' staff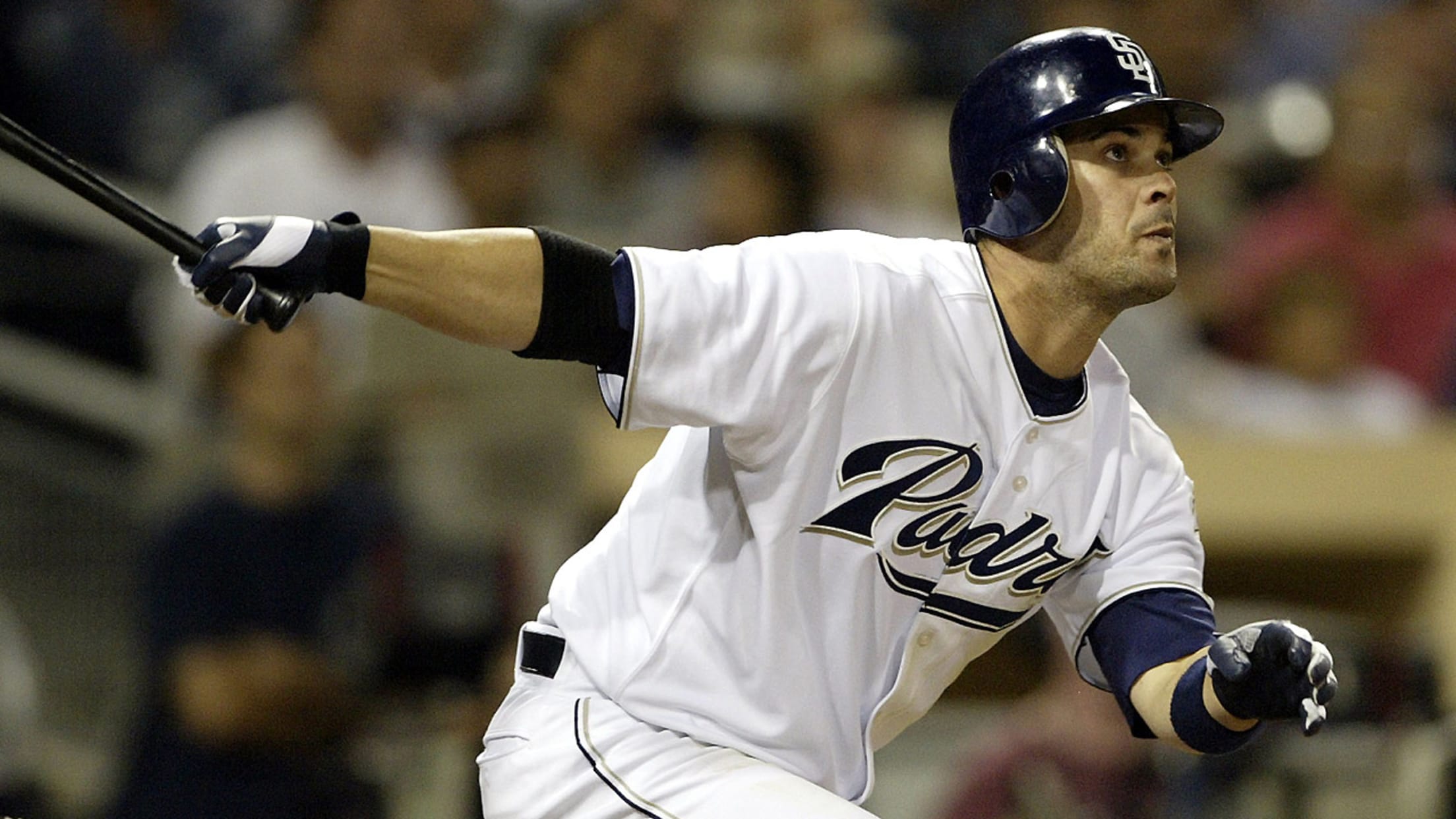 Ramon Vazquez, who played for the Padres from 2002-04, will work with San Diego's infielders. (AP)
SAN DIEGO -- The Padres unveiled their 2017 coaching staff on Monday, adding two new faces and a familiar one to fill three vacancies.Johnny Washington, who spent the 2016 season as the hitting coach for Double-A San Antonio, will take over for Tarrik Brock as first-base coach. Former Padre Ramon
SAN DIEGO -- The Padres unveiled their 2017 coaching staff on Monday, adding two new faces and a familiar one to fill three vacancies.
Johnny Washington, who spent the 2016 season as the hitting coach for Double-A San Antonio, will take over for Tarrik Brock as first-base coach. Former Padre Ramon Vazquez will work with the club's infielders. And Jonathan Mathews, who most recently spent three seasons in the D-backs' system, will work with the outfielders.
For the 32-year-old Washington, it's his first job on a Major League coaching staff. He spent seven seasons playing professionally -- mostly in the Rangers' organization -- before embarking on a coaching career in 2009. After seven years in the Dodgers' system, he joined the Padres before last season.
"This guy has presence, he's got energy, he's got conviction, he has a way that players connect well with," said Padres manager Andy Green. "I know he doesn't have a ton of name recognition, but I believe in this guy, and I think he's going to be tremendous at first base."
During games, Washington will also be in charge of outfield positioning. But the bulk of that preparation will fall to Mathews, a hitting coach in the D-backs' organization for the past three years. Mathews will be stationed in the batting cage during games, working with Padres hitters.
Vazquez, who replaces infielders coach Eddie Rodriguez on the staff, spent 2016 as the manager for Class A Advanced Lancaster, an affiliate of the Houston Astros. Vazquez had a nine-year big league career, including three seasons in San Diego (from 2002-04).
"He's sees the game differently than a lot of people do." - Andy Green on Ramon Vazquez joining the #Padres coaching staff pic.twitter.com/hnbTngaqpb

— San Diego Padres (@Padres) January 16, 2017
"He sees the game differently than a lot of people do, and he's going to be an asset here," Green said. "I think he'll connect well with a lot of our Latin guys, especially, too. As we look at the way our organization's built, that connection's going to be incredibly important to us."
The remainder of the Padres' coaching staff remains intact, meaning bench coach Mark McGwire, hitting coach Alan Zinter, pitching coach Darren Balsley, third-base coach Glenn Hoffman and bullpen coach Doug Bochtler will all return.
Green: Padres "moving closer" with Myers deal
The Padres appear to be on the verge of signing William Myers to a long-term extension, a deal that would keep the All-Star first baseman in San Diego through 2022.
• Sources: Myers, Padres close to 6-year deal
The contract hasn't quite been finalized, but in his meeting with the media on Monday, Green noted that the two sides are "moving closer."
"He's passionate about what we're building here in San Diego, loves being a part of the community," Green said. "I think you want to find guys that you can build around as young guys come into the organization. ... Wil is that type of guy. I think we're very excited about the prospect of having him for years to come. There's still limitless potential within Wil that he hasn't tapped yet."
Quotable: Green on Chargers' departure
"We've communicated as an organization that we were disappointened and saddened by the Chargers moving. It rips a piece out of the city, and that's hard for the city to get through.
"More pressure to us? I don't look at it that way. I don't think there's going to be an effort to replace the Chargers by the San Diego Padres. We're going to try and go out and play a brand of baseball that the city connects with, is inspired by and wants to believe in.
"If you get a hold of where our plan is right now and what we're heading toward, I think there can be some genuine excitement for that. But we're obviously saddened by that [Chargers] news."