Reliever Wieck getting job done in spring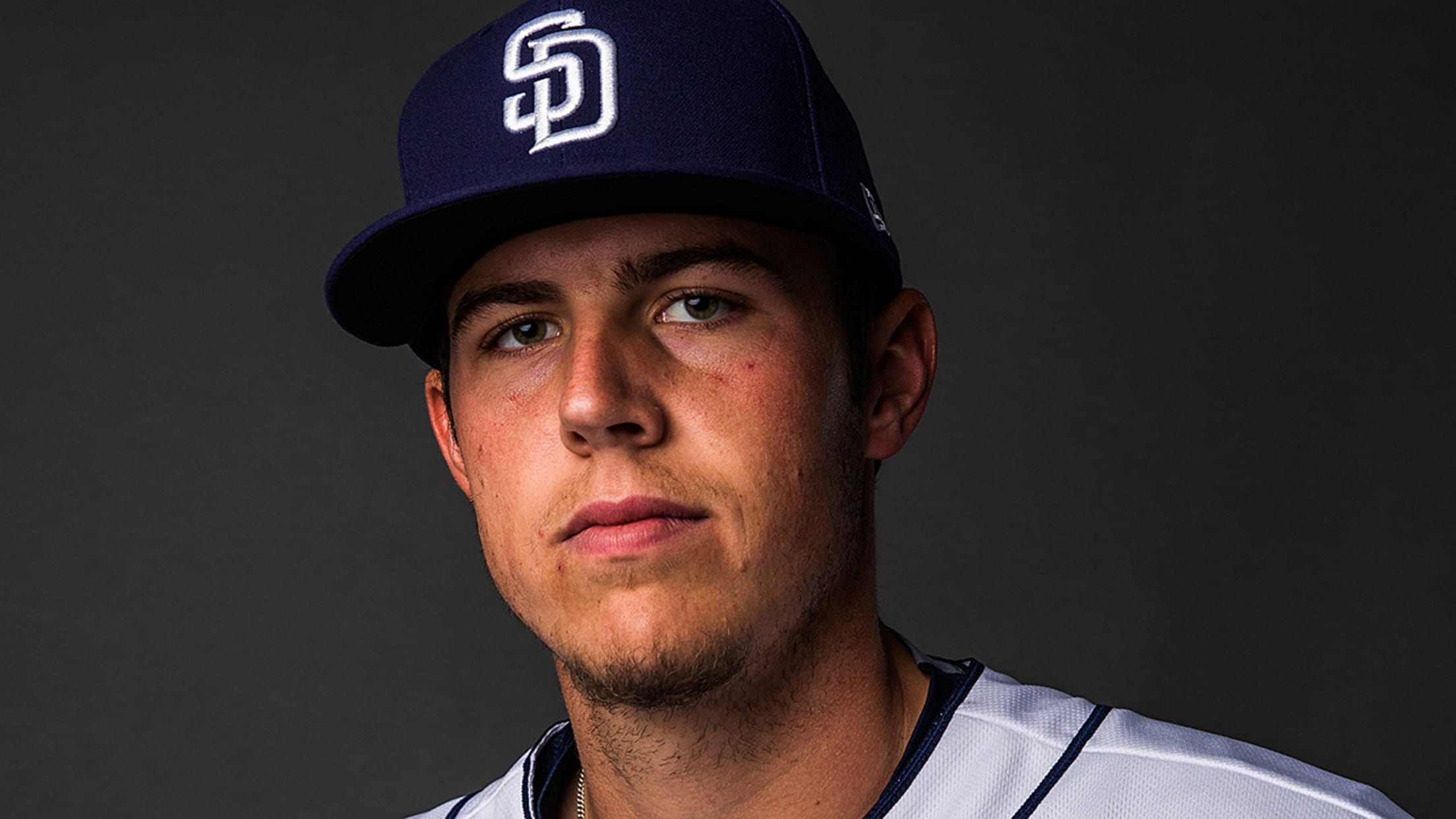 Brad Wieck posted a 1.17 ERA in 61 1/3 Minor League innings last year. (Getty)
PEORIA, Ariz. -- In the grand scheme of a baseball season, Cactus League wins and losses are worth very little. That doesn't mean the scoreboard can't be used to test certain players in game situations.Lefty reliever Brad Wieck passed his test with flying colors Monday.As the Padres clung to a
PEORIA, Ariz. -- In the grand scheme of a baseball season, Cactus League wins and losses are worth very little. That doesn't mean the scoreboard can't be used to test certain players in game situations.
Lefty reliever Brad Wieck passed his test with flying colors Monday.
As the Padres clung to a one-run lead in the ninth, manager Andy Green called on Wieck to face Yoan Moncada with two outs. He blew away the top White Sox prospect, before pounding his fist into his glove.
"For a young guy in Major League camp, that's about as stressful a situation as you can put a guy into," said Green. "We chose the situation when it arose for that reason -- not out of some desperate desire to win a Spring Training game. We wanted to see how Brad responded, and he responded well."
That strikeout is the highlight of an impressive spring thus far for Wieck. The imposing 6-foot-8 southpaw was the player to be named two seasons ago in the Alex Torres trade. He posted a 1.17 ERA in 61 1/3 Minor League innings last year and will likely open the 2017 season at Double-A San Antonio or Triple-A El Paso.
Essentially, he's learned to harness his lanky frame into success on the mound.
"The ball gets on people a little quicker than what they're used to," Wieck said. "Whenever you get a guy that's 6-8, I just feel like I get rid of the ball a little bit closer to the plate. It gives them a little bit less time to see the ball.
"That's just God-given. He made me tall and left-handed, so that's always been my calling."
Wieck was drafted by the Mets as a starter in 2014 and showed serious potential with a lower-90s fastball. But his velocity decreased after he transitioned to the every-five-days schedule of a professional rotation.
The heat came right back, however, when the Padres moved him to the 'pen. He's topped out around 96 mph and routinely sits in the mid 90s. Wieck likened the switch to "going from being a 5k runner to the 100-meter dash."
He's fine with either role.
"I just like competing," Wieck added. "Any time I get the rock, I'm just giving my team a chance to win the ballgame."
Injury updates
• Center fielder Manuel Margot and second baseman Ryan Schimpf are expected to be "back to baseball activity" Thursday, Green said. Margot has been nursing a sore left knee after he slipped coming out of the batter's box Sunday. Schimpf suffered some left oblique tightness while taking grounders Monday.
• Left fielder Alex Dickerson took batting practice and fly balls Tuesday. It marked the first time he had participated in the bulk of a Padres workout since he felt lower back stiffness on the first weekend of camp.
• Jon Edwards (forearm tightness) played catch Monday and Tuesday. The Padres are taking things slowly with the right-hander, who missed the 2016 season with a flexor strain in his pitching elbow.