'In Preller We Trust': SD confident entering '19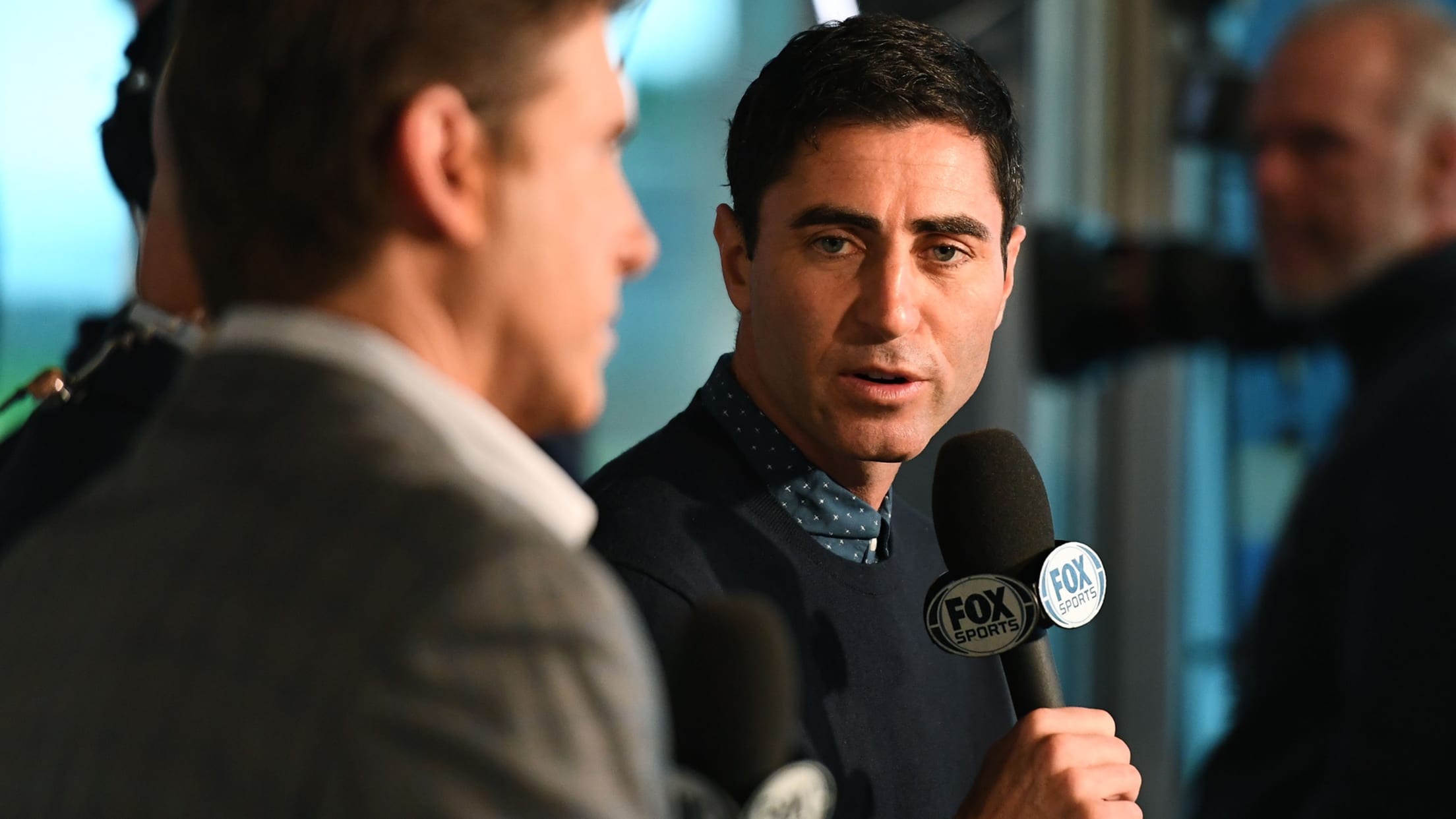 PEORIA, Ariz. -- By now you've probably heard all about the bright future in San Diego. The Padres own the sport's best farm system, and they added a superstar third baseman last month. Practically every major contributor in San Diego is under team control for four more seasons. The vision
PEORIA, Ariz. -- By now you've probably heard all about the bright future in San Diego. The Padres own the sport's best farm system, and they added a superstar third baseman last month. Practically every major contributor in San Diego is under team control for four more seasons.
The vision of A.J. Preller has fallen into place. On Wednesday morning, hanging in every locker was a T-shirt that read, "In Preller We Trust." The words were bolded around the stolid face of the Padres' general manager. An unspecified veteran made the purchase.
No question, Preller has crafted a bright future in San Diego. Few in the industry doubt that. But there are 46 Padres in camp who don't care much about that future beyond 2019. The present, they say, has just as much to offer.
"I'm telling you, man," said Franmil Reyes. "This team, right here, with these guys, we're going to win a lot of games."
The Padres' hulking right fielder and presumed cleanup man pauses for a moment, then clarifies: "This year."
There is no better time for optimism than late March. The reality is that optimism will prove fruitless for most of the 30 teams. Projections have the Padres finishing just below .500 -- which would be a notable step up from their 66-win campaign last season. But it's a far cry from playoff contention.
The Padres, of course, are categorically ignoring those projections.
"Of course we can contend," said Manny Machado. "We've got the talent and we've got the heart. We just need to go out there and play baseball, not worry about putting pressure on ourselves to go out there, perform, try to make the postseason. Nah, it's just about playing baseball, winning games. ... If we leave it all out on the field every day, things will roll the right way for us."
Machado has still only been a Padre for less than a month. Is he more convinced about their postseason chances now that he's seen the young talent in action?
"I was always convinced," Machado said. "But now you get it first-hand and you see it first-hand, so it's a little different."
Since their ill-fated run at contention in 2015, the Padres' past few seasons have been mostly about development. The stated goal was always winning games. Some of the team's decisions veered away from that goal, however.
That dynamic is gone this season.
"We don't play games to develop," second baseman Ian Kinsler said earlier this month. "We play games to win 'em."
Kinsler might be a prime example. In the next couple months, top prospect Fernando Tatis Jr. will be called up to play shortstop. That could force the veteran Kinsler and Luis Urias, the team's No. 3 prospect, into a battle for playing time at second base.
As recently as a year ago, it would have been Urias' job. He'd have been given margin for error to work out the kinks in the big leagues. Now, if Urias isn't the Padres' best second baseman, he isn't going to be playing second base.
There's similar competition for playing time in the outfield and at catcher. The best players will play. Seems simple enough, but it hasn't always been the case in the past three seasons.
"Whenever the world expects us to be good, whatever that time is, it really doesn't matter to us," Padres manager Andy Green said. "We want to be good right now."
The biggest hurdle, of course, is San Diego's starting rotation. The Padres finished last in the National League in starters' ERA last season. They've yet to make an external upgrade for the 2019 season.
That's where the prospects come into play. The Padres are putting their faith into young arms like Chris Paddack and Logan Allen. Neither has pitched a big league inning. Both are suddenly rotation favorites.
"Seeing guys like Paddack and Logan Allen, it's definitely different," left fielder Wil Myers said. "These guys take the ball, you see these guys get on the mound, you're like, 'Wow, these guys can really pitch.' It's very real. It's very exciting to see what's going on here."
How real? And how fast will it happen? The Padres don't want to make their predictions too bold. They just you might be surprised how quickly Preller's plan takes shape.
"We could really come out and surprise some people, do some special things this year, and really kickstart the direction we all think San Diego's going," Myers said.
Added left-hander Joey Lucchesi, a favorite for the Opening Day start: "I know we're good right now. We could surprise some people."