Around the horn: Padres face tricky 3B situation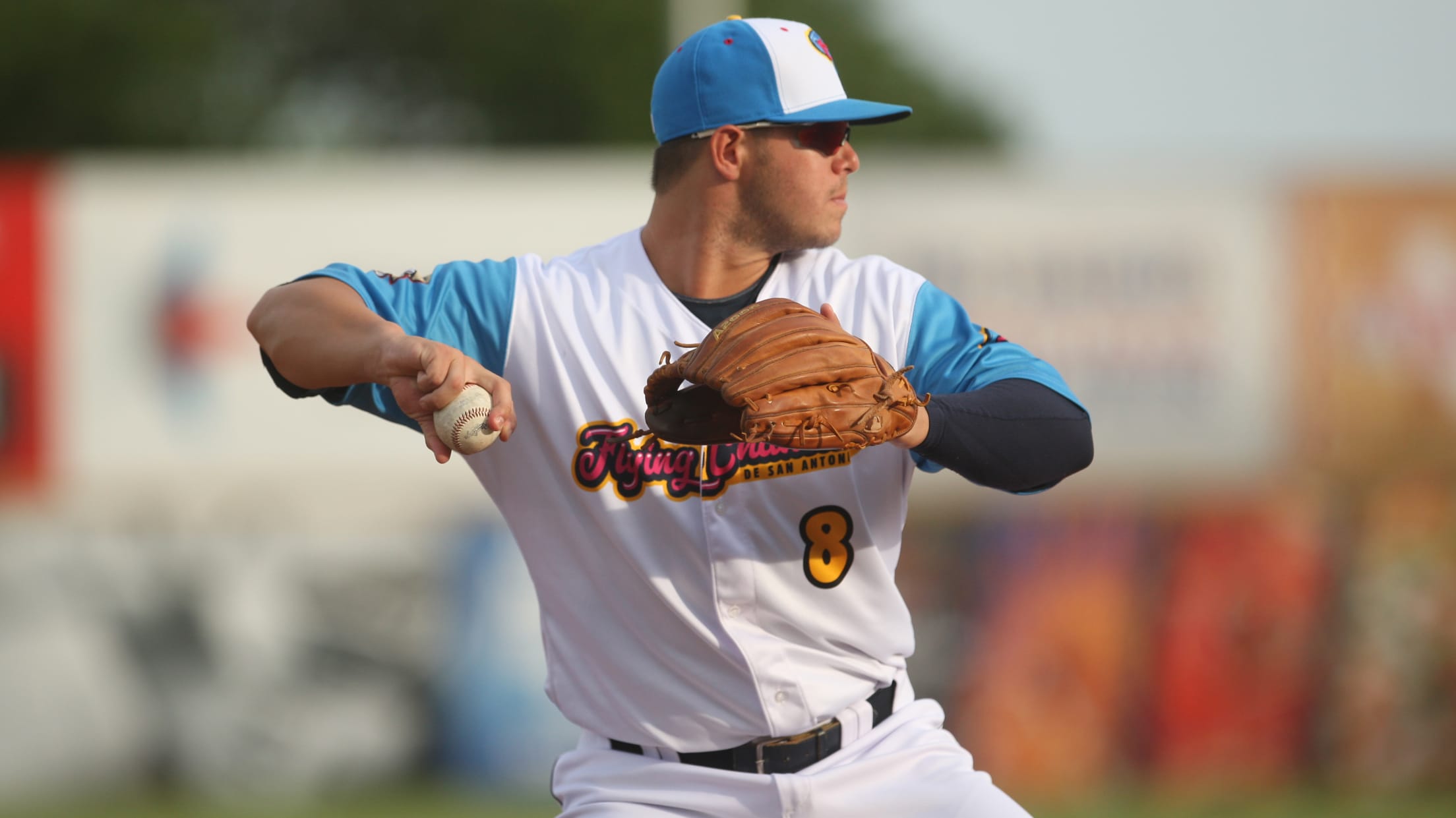 With Spring Training on the horizon, MLB.com is taking an in-depth look at the 2019 Padres, breaking the team down position by position. Today, we preview the San Diego third basemen.Around the Horn series:Catcher | First base | Second base | ShortstopSAN DIEGO -- The offseason has offered very little
With Spring Training on the horizon, MLB.com is taking an in-depth look at the 2019 Padres, breaking the team down position by position. Today, we preview the San Diego third basemen.
Around the Horn series:Catcher | First base | Second base | Shortstop
SAN DIEGO -- The offseason has offered very little clarity on the Padres' long-term plans at third base. We haven't learned much, yet we have learned who won't be playing there this year: William Myers, Christian Villanueva and Cory Spangenberg.
That trio combined for 93 percent of the Padres' innings at third last season (with Chase Headley, prior to his early-May release, covering nearly all of the rest). Villanueva's contract was sold to the Yomiuri Giants in November, and Spangenberg was designated for assignment on the same day before later signing a deal with Milwaukee. Then, on Saturday, Myers informed reporters that he'd be shifting back to a full-time outfield role this spring.
So what's left? Well, Ty France, Greg Garcia and Jason Vosler -- which might prompt a justifiable response of "Who?" on your end.
Vosler and France are Minor League sluggers with no big league experience between them, despite the fact that both are entering their age-25 seasons. After posting some impressive power numbers in 2018, they will get a chance to prove themselves in Spring Training. Garcia, meanwhile, is a career utility man claimed off waivers from St. Louis in October.
In other words: The Padres could use a third baseman.
Of course, there are two parts to that equation: The Padres need an Opening Day third baseman, and they need a third baseman of the future. Right now, the clear focus is on finding the latter. (That's why Myers, Villanueva and Spangenberg -- all unrealistic long-term options -- have been ruled out.)
Projecting into 2020 and beyond, third base is the most glaring hole in a lineup that could otherwise be pretty complete if a few pieces fall into place.
If the Padres can't find their long-term third baseman this winter, there are a handful of cheap stopgap options in free agency. But team sources have indicated it's possible they enter camp with the current group -- which looks like this:
Projected starter: France
Potential backups:Ian Kinsler, Vosler, Garcia, Jesus Quiroz, Jose Pirela
Top-30 prospects: No. 17 Esteury Ruiz, Tatis, No. 23 Hudson Potts, No. 30 Owen Miller
Best-case scenario
You may not have heard, but there's a pretty darn good free-agent third baseman available. The obvious best-case scenario sees the Padres as the reported "mystery team" for Manny Machado, giving them a long-term infield of Machado, Fernando Tatis Jr., Luis Urias and Eric Hosmer.
But -- and sorry to snap you back to reality, Padres fans -- there's been no indication that San Diego is the mystery team. So let's focus on the next-best-case scenario instead:
Already this offseason, the Padres have been linked to talks with the Reds and Yankees, who have two of the sport's best young third basemen in Nick Senzel and Miguel Andujar, respectively. General manager A.J. Preller works a three-way trade with one of those clubs that includes the Indians.
With the Tribe in dire need of outfield help, the Padres part with one or two youngsters from their surplus -- perhaps Manuel Margot and Hunter Renfroe -- and a couple prospects from outside the top five in their loaded farm system. Ultimately, that might be a price Preller is willing to meet.
Worst-case scenario
The Padres enter camp with their current group of third basemen, hoping for magic somewhere. (Heck, Vosler hits righties and France hits lefties, so they could form a decent platoon.)
But both fail to adjust to big league pitching, leaving the Padres with Garcia as the primary option. When Tatis arrives, Urias moves from shortstop to second, and Kinsler becomes a platoon option alongside Garcia. That platoon doesn't strike much fear into opposing pitchers.
The non-waiver Trade Deadline comes and goes, and the Padres enter next offseason in practically the same situation they're in right now -- without a long-term answer at third base.
A reasonable prediction
No major trade comes to fruition this offseason. Instead, Preller finds a one-year deal with a replacement-level utility option, like Adeiny Hechavarria or Yangervis Solarte. They compete for time at third base in Spring Training. Among the group of Vosler, France, Garcia and Hechavarria/Solarte, a couple struggle and a couple perform moderately well.
In the meantime, the Padres' decision-makers keep a sharp eye on Potts, the 20-year-old who will open the season at Double-A. Come July, they might have a better idea as to whether he's their long-term answer at third.
If he isn't, Preller will re-assess the available third-base options midseason, and he could get very active on the trade market this summer.