Padres' No. 2 prospect to open season on DL
19-year-old Espinoza has felt tightness in his forearm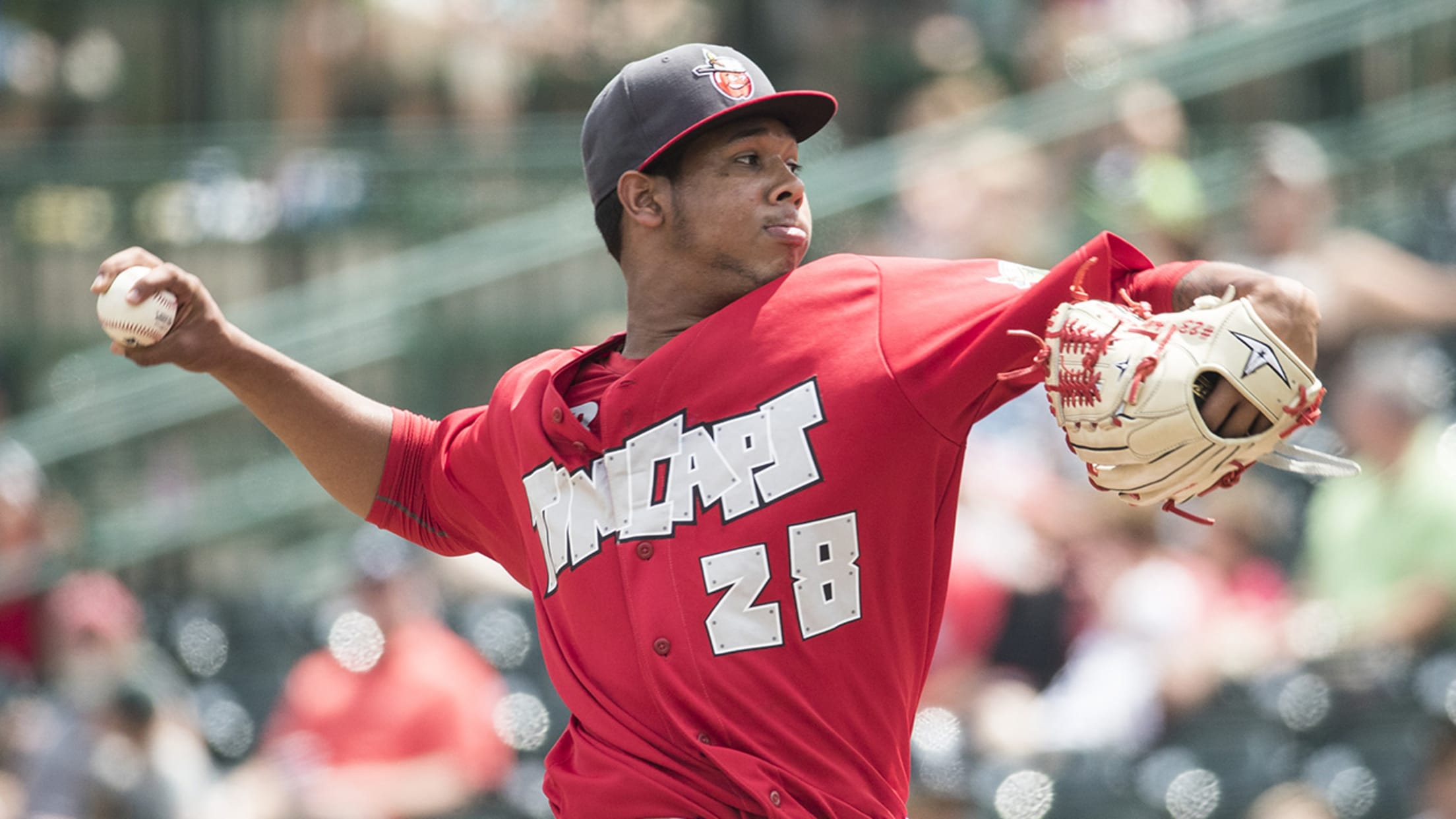 At 18 years old last season, Espinoza was nearly four years younger than the average Midwest League player. (MiLB)
LOS ANGELES -- On opening day of one of the most anticipated Minor League seasons in franchise history, the Padres got some rough news on the injury front.Anderson Espinoza -- the Padres' No. 2 prospect according to MLBPipeline.com and who was expected to pitch in the rotation for Class A Advanced
LOS ANGELES -- On opening day of one of the most anticipated Minor League seasons in franchise history, the Padres got some rough news on the injury front.
Anderson Espinoza -- the Padres' No. 2 prospect according to MLBPipeline.com and who was expected to pitch in the rotation for Class A Advanced Lake Elsinore -- will open the season on the disabled list, farm director Sam Geaney confirmed. The 19-year-old right-hander is experiencing forearm tightness in his pitching arm.
Espinoza, who came to the Padres from Boston last July for Thomas Pomeranz, posted a 4.49 ERA in 25 Class A appearances.
Ranked 24th among all prospects by MLBPipeline.com, Espinoza isn't expected to impact the Major League club until the 2019 season. He could soon move up to the top of the organizational rankings, when center fielder Manuel Margot loses his prospect status.