Preller does not expect major trades before opener
GM discusses remaining roster battles as Spring Training ends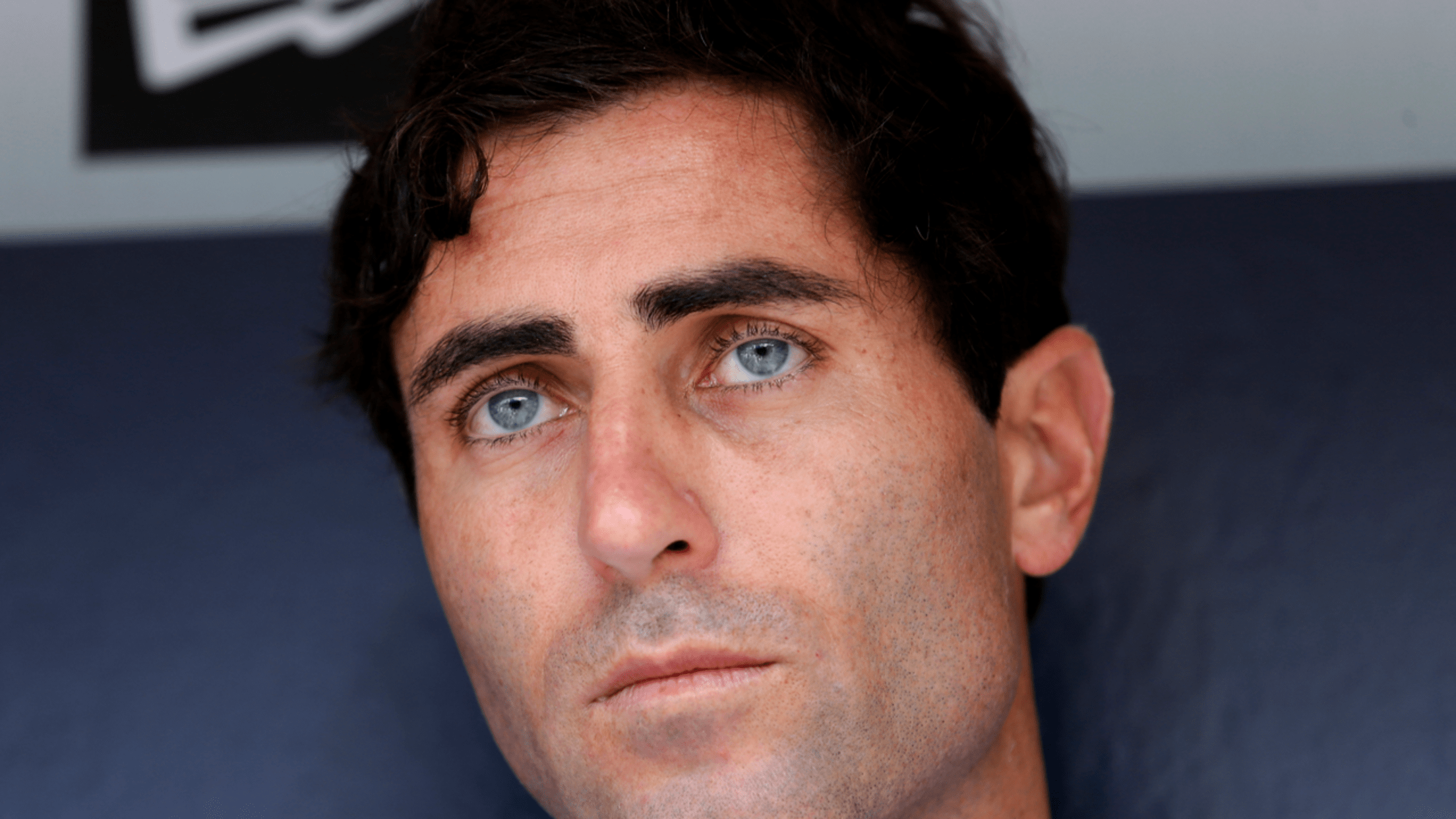 Padres general manager A.J. Preller dispelled rumors that the team is looking to make a deal before the opener. (AP) (AP)
PEORIA, Ariz. -- Padres general manager A.J. Preller doesn't foresee his club making any major trades before Opening Day. But this is A.J. Preller we're talking about, so don't rule it out."At this point, our focus has been more on some of the position battles, the competitions to round the
PEORIA, Ariz. -- Padres general manager A.J. Preller doesn't foresee his club making any major trades before Opening Day. But this is A.J. Preller we're talking about, so don't rule it out.
"At this point, our focus has been more on some of the position battles, the competitions to round the club out," Preller said Wednesday evening, as the Padres departed their Spring Training complex in Peoria. "But you never want to say no. There's always discussion."
The biggest current roster battle in San Diego involves the back end of the rotation. Colin Rea, Robbie Erlin and Drew Pomeranz are fighting for two spots, with newly acquired righty Dan Straily potentially in the mix. Brandon Morrow is also an option when he's fully recovered from offseason shoulder surgery.
2016 season: Tickets | Schedule | Gear
Preller says he's more than happy to enter the season with that mix of hurlers.
"They've all shown well here in spring training," Preller said. "Going into the year, we feel we have enough internal options."
Earlier in the week, rumors swirled about the Padres scouting Red Sox third baseman Pablo Sandoval, but Preller dismissed those on Monday, when he said, "That's really just part of [our scouts'] coverage."
He similarly dispelled rumors that the club is looking to add some left-handed-hitting power at first base, saying he's more than comfortable with neophyte first baseman Wil Myers there.
As for the bullpen, Preller noted that the Nick Vincent trade could free up a spot for one of the club's Rule 5 relievers -- either Josh Martin or Luis Perdomo -- to make the club. That decision should come down to the final hours.
Preller spoke to the impact that his three Rule 5 players (Martin, Perdomo and also outfielder Jabari Blash) could have on the franchise in the future. The goal, he said, was to make sure their inclusion isn't detrimental to the club in the present.
"That's definitely the balance, trying to find guys who are going to be able to help your club -- or at the very least feel like they're guys whose true impact will be in the 2017, 2018, 2019 seasons," Preller said. "You're weighing out the rewards for down the road. You're not looking to handicap the ballclub or anything like that. That balance will be a big part of the decision."