Padres to host blood drive at Petco Park
Donors to receive tickets, autographs, meal vouchers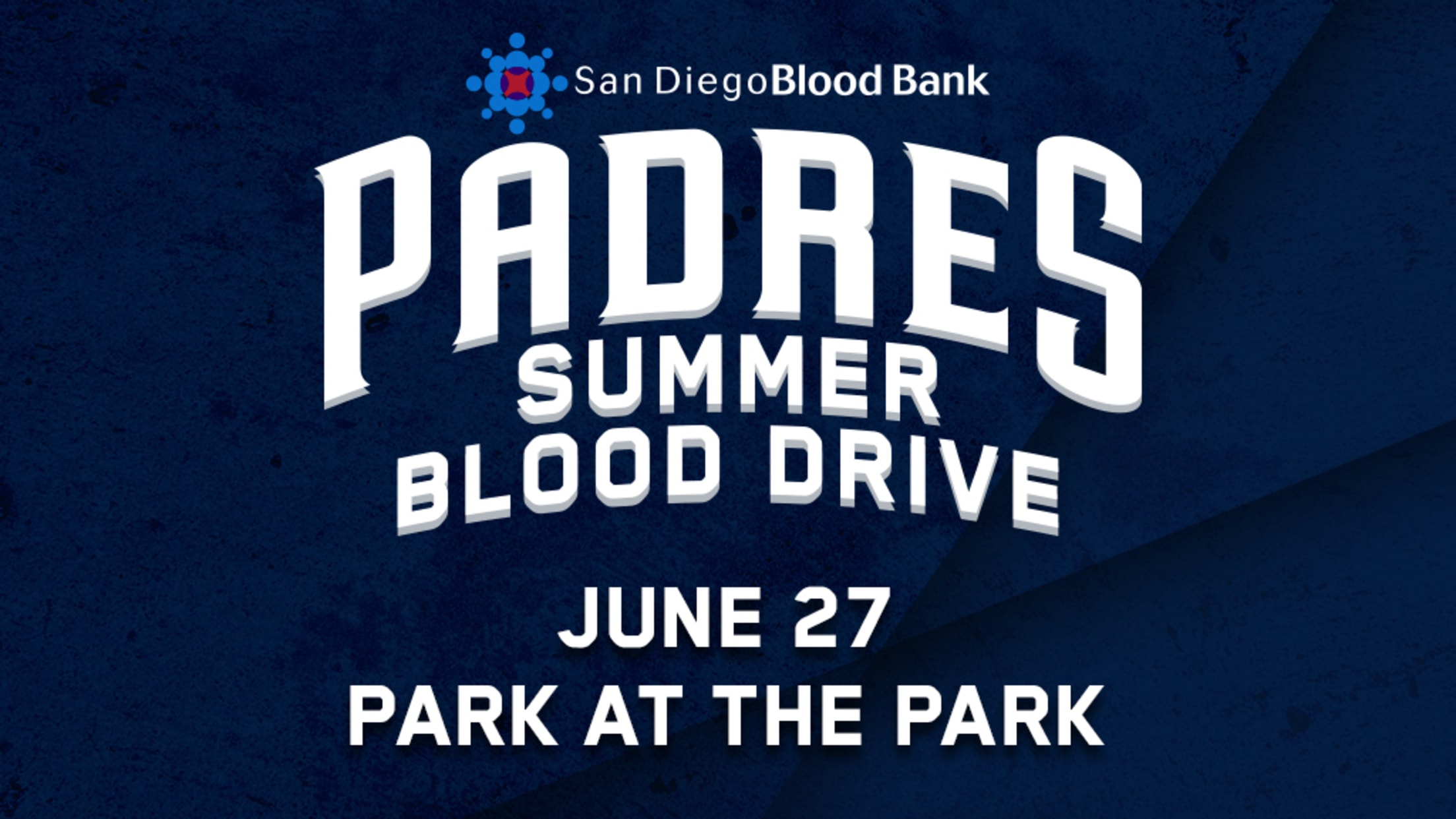 The Padres and the San Diego Blood Bank have teamed up to create a new program, and will host the inaugural blood drive at Petco Park. (Padres)
Bill Center, longtime sportswriter for U-T San Diego, is an employee of the Padres.There is no name attached to the quote.There doesn't need to be. The words speak for the thousands who over the years have benefited from donated blood."A grateful heart is a magnet for miracles," said an anonymous
Bill Center, longtime sportswriter for U-T San Diego, is an employee of the Padres.
There is no name attached to the quote.
There doesn't need to be. The words speak for the thousands who over the years have benefited from donated blood.
"A grateful heart is a magnet for miracles," said an anonymous recipient. "Thank you for donating your blood. It has given me and countless others the miracle of life."
The chance for creating more miracles comes to Petco Park on June 27 as the Padres join the San Diego Blood Bank for the inaugural Padres Summer Blood Drive.
The link between the San Diego Blood Bank and professional sports is not new. But when a certain football team departed, a void was created. The Padres jumped in, joining the San Diego Blood Bank in creating a new program.
The drive will be held from 8 a.m. to 3 p.m. on Tuesday, June 27, at Petco Park. Sycuan Casino will be a presenting sponsor.
In addition to Padres players and alumni signing autographs, the Friar and Pad Squad will be on hand. There will be activities for kids, including wiffle ball games.
Also on hand will be a number of patients, including children, whose lives have been saved by the donation of blood.
"Surviving cancer at eight taught me how to make the most of any situation and to be thankful for those around me," one recipient said. "I am so thankful for all the blood donors that helped save my life," said another.
Donating blood is donating the gift of life. One pint of blood can save up to three lives. And about one in seven people entering a hospital will need blood.
The San Diego Blood Bank collects up to 100,000 units of blood annually with six donor centers and 10 bloodmobiles.
Donors at the inaugural Padres Summer Blood Drive will receive several bonus rewards including:
-- Two tickets to the Padres game on either July 24 or 25 (while supplies last).
-- VIP access to the Padres and Padres alumni autograph booths.
-- A free event-day ballpark meal voucher.
Plus, free parking in the Lexus Premier Lot to the east of Petco Park will be available on a first-come, first-served basis.
There are two other ways to participate in the Padres Summer Blood Drive.
Those donating blood at any San Diego Blood Bank donor center between June 20 and June 26 will receive a voucher to join the June 27 festivities. And those donating blood at a San Diego Blood Bank donor facility between June 27 and July 4 will receive two tickets to a future Padres game.
Donors must be at least 17 years old (16 years old with parental consent), weigh at least 114 pounds and in general good health.