Molitor: 'Total guess' as to Twins' Deadline plans
Minnesota manager expecting a few minor moves by Monday afternoon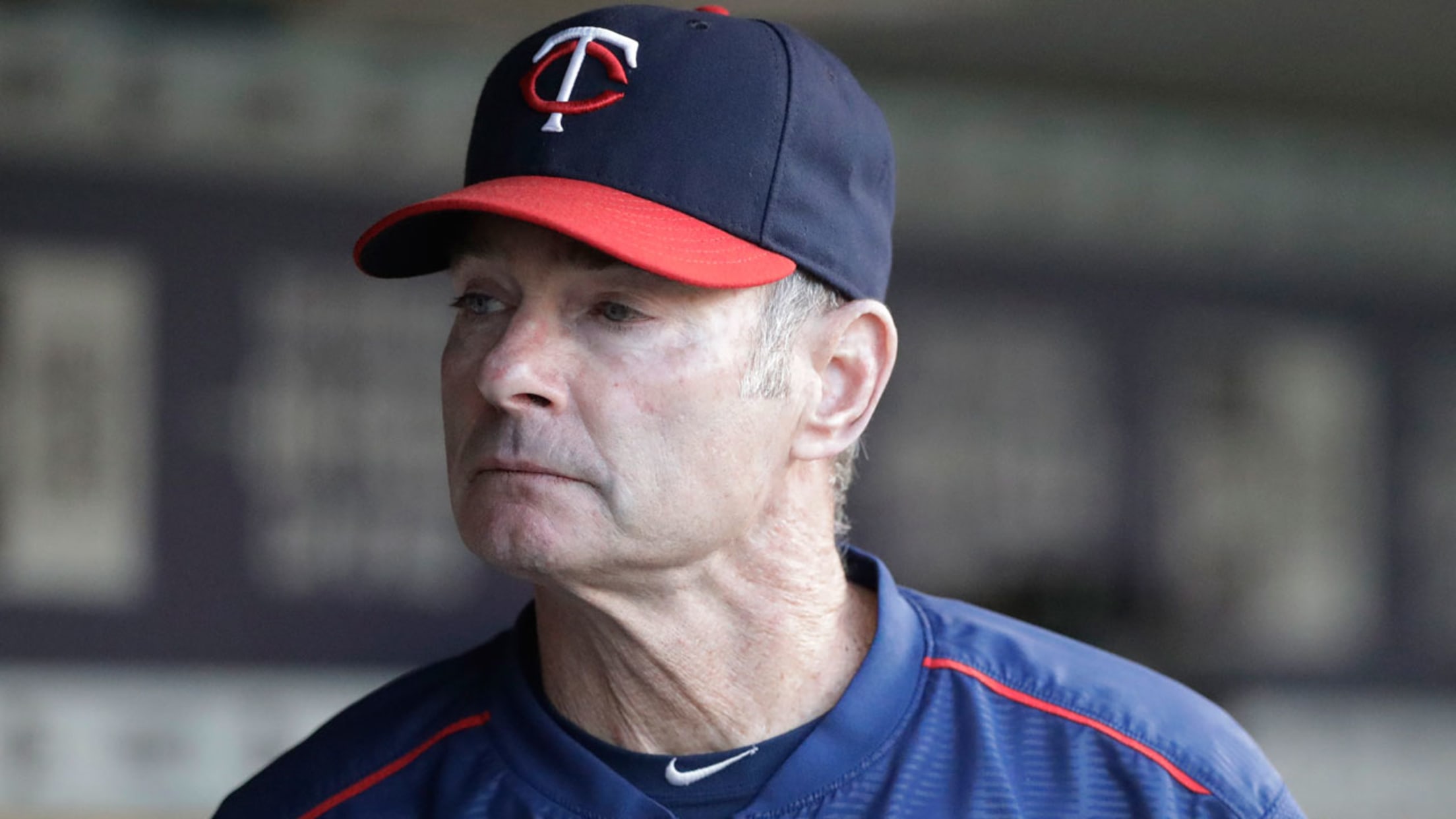 The roster for Twins manager Paul Molitor on Monday could look different after the non-waiver Trade Deadline. (AP) (AP)
MINNEAPOLIS -- With one day until Monday's non-waiver Trade Deadline, Twins manager Paul Molitor has braced himself for a different-looking roster when they play the Indians in Cleveland on Monday night.Molitor, though, said it's hard to predict what will happen leading up to the Deadline, but did say he could
MINNEAPOLIS -- With one day until Monday's non-waiver Trade Deadline, Twins manager Paul Molitor has braced himself for a different-looking roster when they play the Indians in Cleveland on Monday night.
Molitor, though, said it's hard to predict what will happen leading up to the Deadline, but did say he could see the Twins making a few minor trades. Players who could be moved include catcher Kurt Suzuki, starting pitchers Ricky Nolasco and Tommy Milone and relievers Fernando Abad and Brandon Kintzler.
"It would be a total guess," Molitor said." I know there are a few things that are tabled that could potentially go one or the other way. But I have no idea which way things are going to roll. I don't think it's going to be substantially different. From the things I'm aware of, it's going to affect some things, but I don't think it's going to be a major change. Maybe a few small changes."
With Brewers catcher Jonathan Lucroy vetoing his trade to the Indians on Sunday, Cleveland could look to Suzuki as a backup plan. The Rangers are also reportedly interested in the veteran backstop.
Suzuki, 32, is hitting .282/.320/.432 with six homers and 35 RBIs in 71 games. Most of that production has come since early June, as he's hitting .338/.366/.532 with five homers and 25 RBIs over his last 39 games.
He remains Minnesota's most valuable trade chip with interim general manager Rob Antony saying he's not actively shopping right-hander Ervin Santana. Nolasco and Milone both have ERAs above 5.00, while Kintzler and Abad have impressed this year, but were both signed as Minor League free agents before the season.
Kintzler, though, has reportedly drawn interest in the trade market because of his propensity to get groundballs. Kintzler, who has a 2.14 ERA in 33 2/3 innings, has a groundball rate of 63.6 percent that ranks fourth among relievers.