Notes: Báez, Kelly making progress in rehab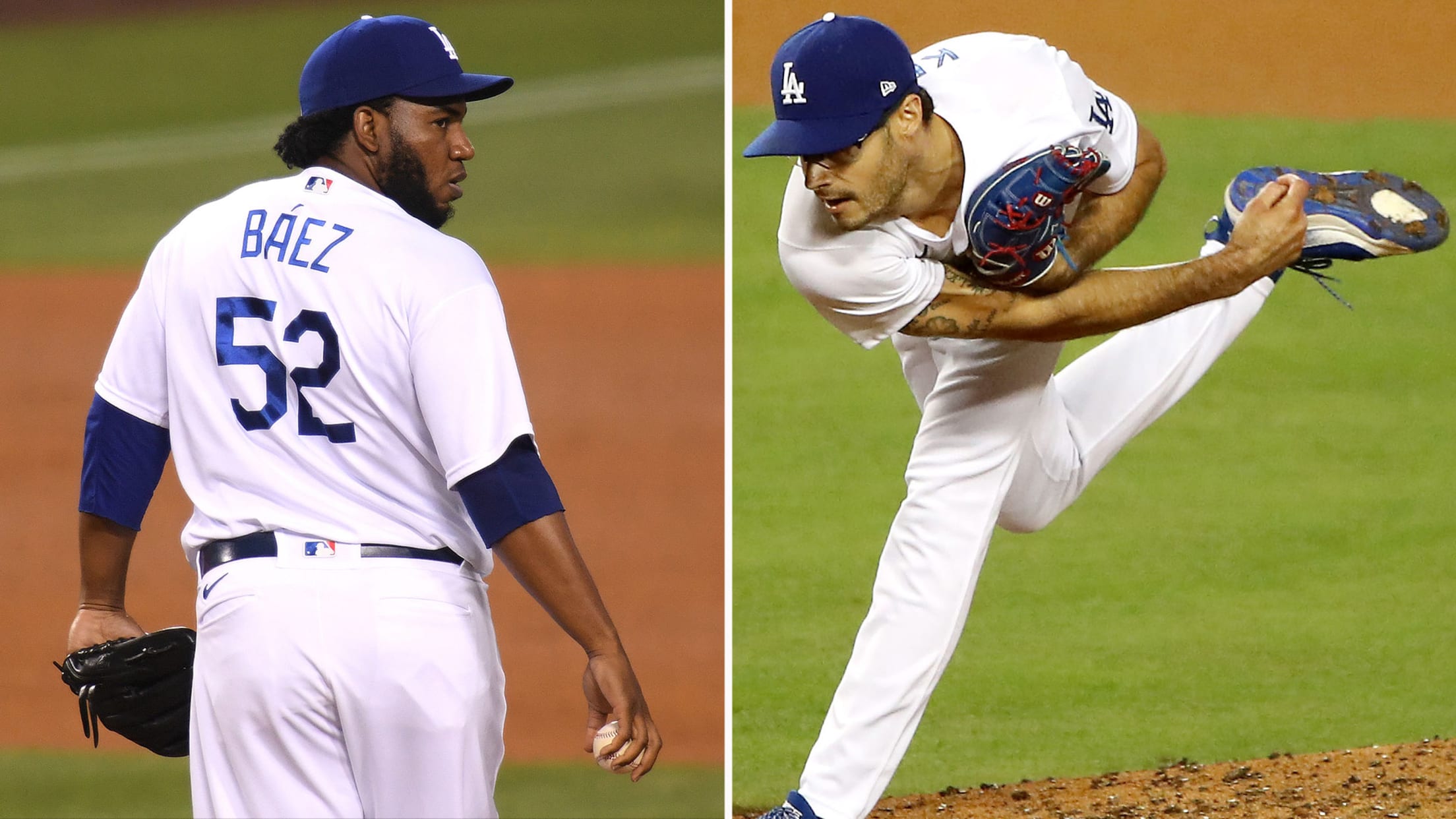 Dodgers relievers Pedro Báez and Joe Kelly continue to make progress toward coming off the injured list, manager Dave Roberts said on Tuesday. Báez, out since Aug. 20 with a right groin strain, will throw to hitters on Wednesday -- and Roberts said, if it goes well, he could be
Dodgers relievers Pedro Báez and Joe Kelly continue to make progress toward coming off the injured list, manager Dave Roberts said on Tuesday.
Báez, out since Aug. 20 with a right groin strain, will throw to hitters on Wednesday -- and Roberts said, if it goes well, he could be activated later this week.
Kelly, out since Aug. 10 with right shoulder inflammation, was impressive in an aggressive bullpen session on Monday, and Roberts sounded more optimistic that Kelly is on track to help the club in the postseason.
"Really good command, 95-97 [mph], curveball had the shape he wanted," said Roberts, who added that Kelly will throw another bullpen session Wednesday. "Very encouraging."
When Kelly is healthy enough to be activated, he still must serve a five-game suspension for throwing at the Astros. The postseason starts in three weeks.
"We're butting up against it, but I think if we can get him four or five appearances, whatever that looks like, with us, I think that will be plenty," Roberts said. "We're certainly better with him than without him."
For most of August, the Dodgers' deep bullpen didn't miss a beat without Báez and Kelly. But their absence, combined with the bullpen's workload after multiple short starts, is taking a toll, as Dodgers relievers have allowed runs in nine consecutive games prior to Tuesday night.
Worth noting
• Outfielder Joc Pederson was placed on the paternity list, and reliever Josh Sborz was recalled to replace him. With Friday a scheduled day off, Pederson is expected to rejoin the club on Saturday, Roberts said.
Ken Gurnick has covered the Dodgers for MLB.com since 2001.