Mackanin has faith in hitting coach Henderson
Phillies have scored second fewest runs in baseball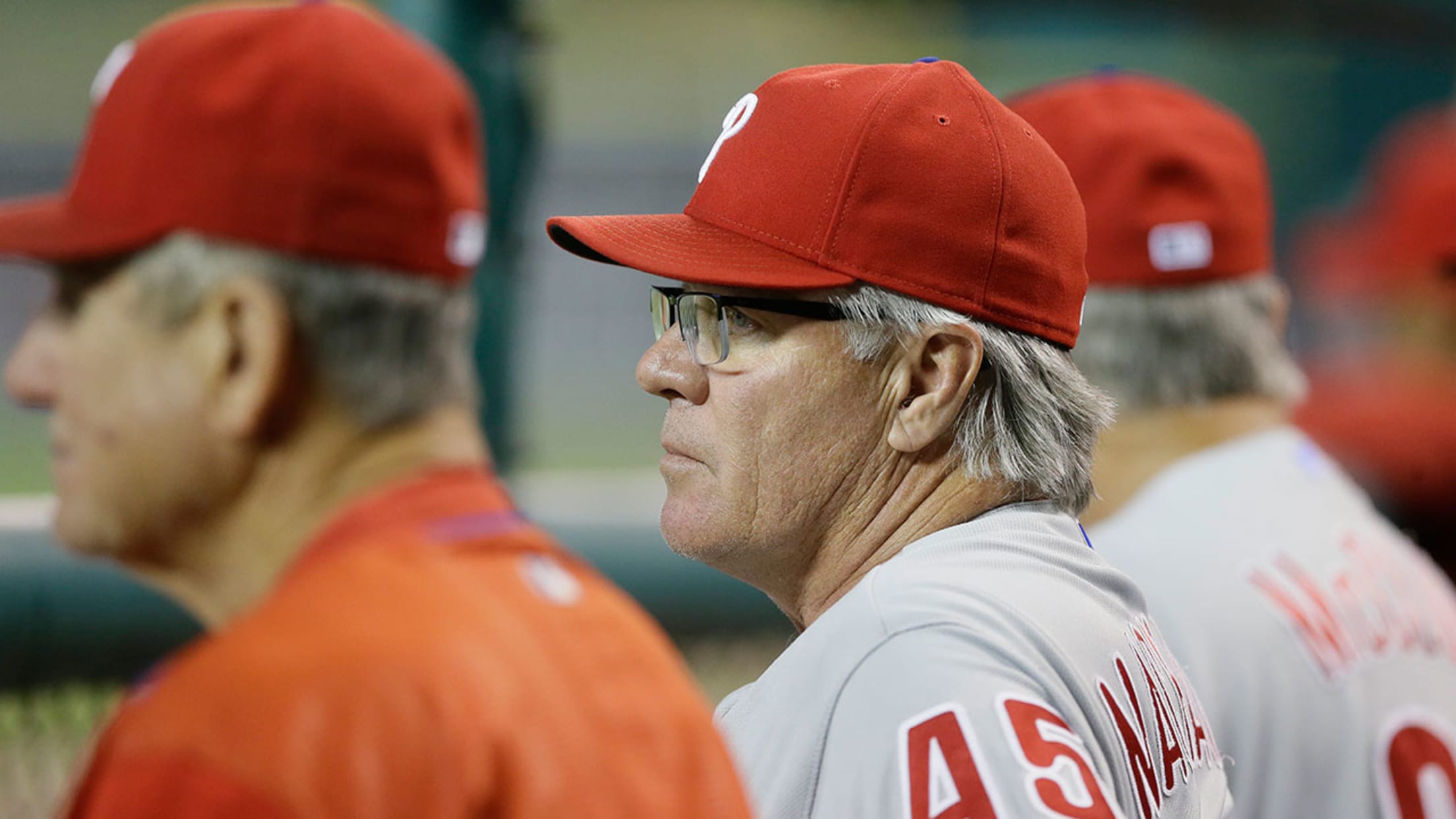 Only the Braves have scored fewer runs than manager Pete Mackanin's Phillies in the Majors this season. (AP)
PHILADELPHIA -- Phillies manager Pete Mackanin has talked plenty lately about his hitters' approach at the plate.He sees Maikel Franco and Peter Bourjos pulling off the ball. He sees Ryan Howard and Freddy Galvis chasing too many pitches outside the strike zone. He sees Cesar Hernandez mishandling offspeed pitches. Their
PHILADELPHIA -- Phillies manager Pete Mackanin has talked plenty lately about his hitters' approach at the plate.
He sees Maikel Franco and Peter Bourjos pulling off the ball. He sees Ryan Howard and Freddy Galvis chasing too many pitches outside the strike zone. He sees Cesar Hernandez mishandling offspeed pitches. Their struggles, among others, are why the Phillies rank 29th in baseball, averaging 3.24 runs per game.
But Mackanin made it clear Tuesday he thinks Phillies hitting coach Steve Henderson is delivering the proper message to his hitters.
"I listen to him, and I go in the cage and I watch what they're doing, and they are doing exactly what they need to be doing," Mackanin said. "And in the cage, they do it. The hard part is taking it into a game. You can only teach so much.
"I've said this many times, but I can't teach you how to ride a bike. You got to get on it and feel it. Ice skate, I can't teach you how to ice skate. I can tell you how to tie your skates and push off, but you've got to figure it out."
Coaches can be easy scapegoats, regardless of a team's expectations or talent level. Mackanin knows a coach can only do so much.
"If you're a hitting coach and you're teaching a guy to do something, and he does it in the cage over and over again and then in the game he doesn't bring it, all you can do is show him the video," Mackanin said. "'Look it, you're not doing it. Let's do it.' And then they take it out into batting practice and do it and then in a game; it's uncomfortable.
"It's like teaching a guy a [split-finger fastball]. On the side he says 'OK, that feels good.' Is he going to throw it in the game? Is he going to push it? Is he going to let it go? It's hard to do, but if you want to improve you've got to do it. If you don't do it, you're not going to improve."