Life of a scout: Former MLB player Pete Orr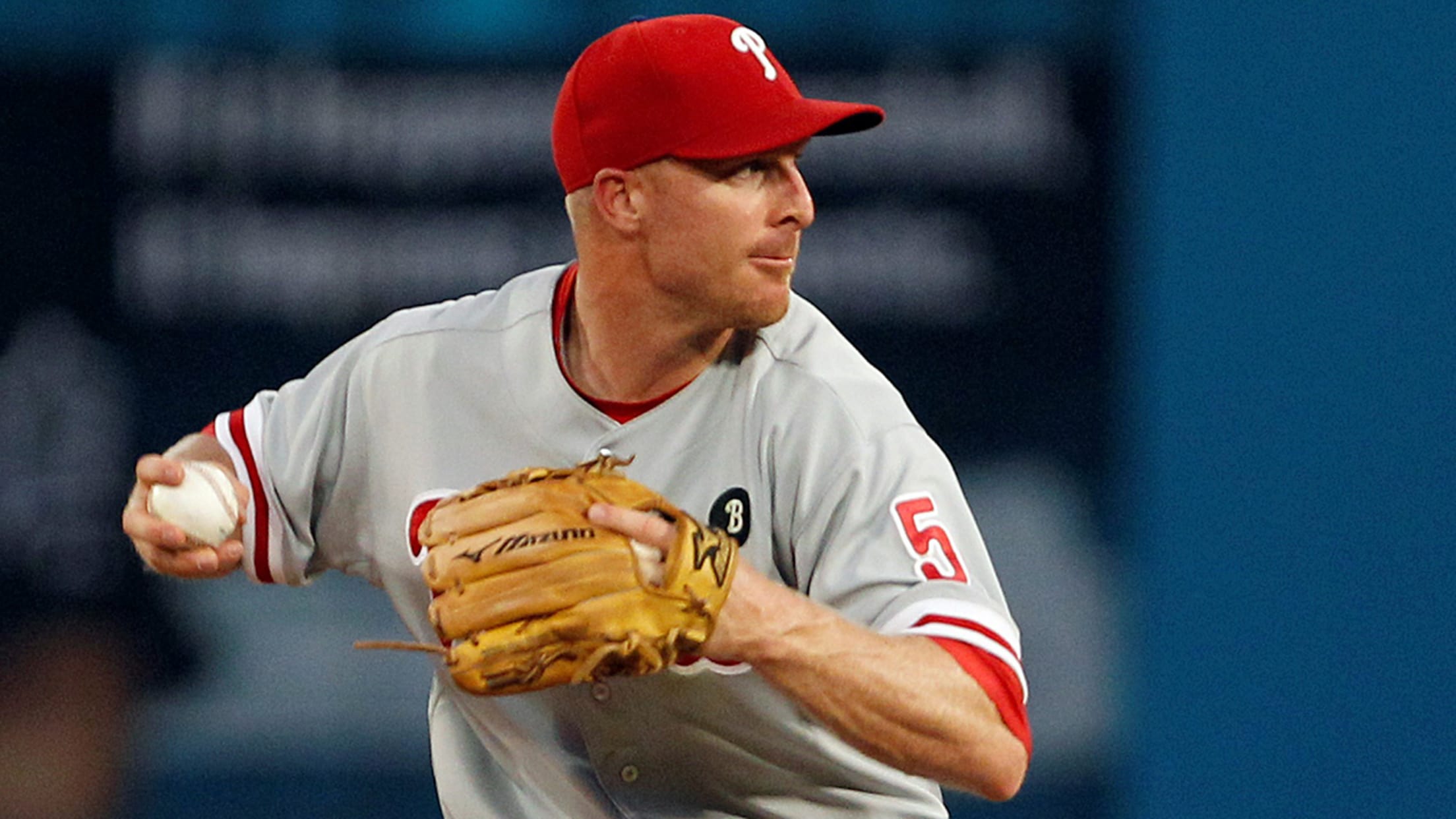 MLB Pipeline is shining a spotlight on the hard-working scouts who are typically behind the scenes. We'll talk to scouts across the game about their best Draft picks, biggest misses, best stories, go-to road food and more. When Pete Orr was originally offered an opportunity to scout for the Brewers
MLB Pipeline is shining a spotlight on the hard-working scouts who are typically behind the scenes. We'll talk to scouts across the game about their best Draft picks, biggest misses, best stories, go-to road food and more.
When Pete Orr was originally offered an opportunity to scout for the Brewers in 2016, he turned it down.
Scout series
John Manuel, Twins
Matt Bischoff, Blue Jays
Cody Clark, Royals
Andrew Tinnish, Blue Jays
Shawn Hill, Yankees
Paul Mirocke, Tigers
Don Lyle, Indians
Jamie Lehman, Blue Jays
Walt Burrows, Twins
Alex Agostino, Phillies
Ron Rizzi, Nationals
Orr had finished his 16th year of playing professional baseball just months before and was ready to retire on the high of winning gold with Team Canada at the 2015 Pan American Games on home soil. Evaluation wasn't something he'd given much thought to, but after more time away from the field, a few additional phone calls with former Team Canada teammate and Brewers assistant director of scouting and international player development Taylor Green, and discussions with his wife Jodi, Orr realized what an opportunity he had.
"I missed being involved in the game," he said. "And I thought the pro scouting side was a good way to be in it, because that's what I signed up for originally. I could be back in the game and still be able to get home and spend time with my family, which ultimately is the No. 1 important thing."
Orr's first season of scouting began with the '17 World Baseball Classic, but not from the stands. The Canadian squad had a need on the middle infield, and the utility player had stayed in baseball shape throughout his brief hiatus from playing just in case an opportunity arose.
"It's part of the family that is being a part of Baseball Canada," Orr said. "Once you're a member, you're always a member. … I wasn't going to do it if I didn't think I could or if there was a younger talent that should have been there instead of me. But I was happy and excited to be a part of it."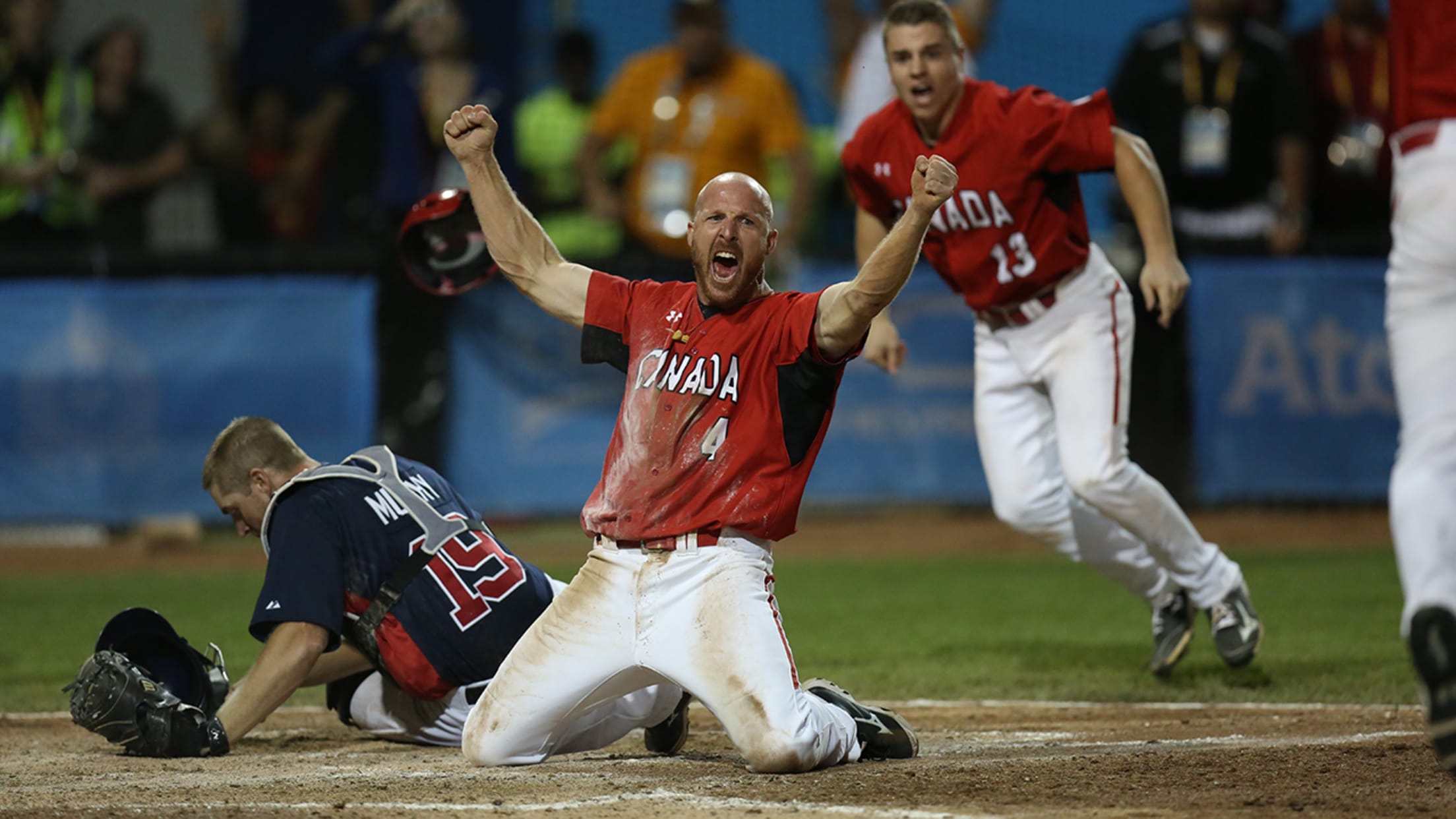 After Orr and Team Canada made an early-round exit from the tournament, he returned to the stands to resume Spring Training coverage, in addition to writing up some of his WBC opponents, and spent the year getting a glimpse of the game from a new perspective.
"Doing the pro stuff opened my eyes to how that side of it works," Orr said. "I never went through it as a player and didn't go through the scouting process as an amateur player really. It was just, 'here's an opportunity to sign,' and all of a sudden I was playing. And when you're playing, you're so focused on getting better and doing that, it's hard to understand this side of it, and those were things you couldn't control anyway."
Since then, Orr's job has evolved into a hybrid role. If baseball had remained in full swing for the 2020 season, the 41-year-old would have been a member of Canada's Junior National Team's coaching staff for three trips ahead of the Draft, simultaneously evaluating the talent for his amateur coverage. During his time away from Team Canada, Orr would have roved around Milwaukee's Minor League camp and affiliates as a part of the player development staff. After the Draft, he would have continued his pro coverage, working in a multitude of roles.
"I have my toe in a bunch of different things and I enjoy that," Orr said. "I feel very lucky that the Brewers allowed me to cross over into different avenues of scouting and player development, and I always enjoy doing the advancing in September."
Best scout
"The best scouts are the people who are able to not rush to judgment too quickly and always see the big picture in a player," the native of Newmarket, Ontario said. "I've learned a lot from a lot of different people who have done it a long time. And some guys I learn from have been scouting for less time than I have. Everybody can learn something from anyone."
Go-to road food
"I try to find a Whole Foods," Orr said. "It sounds stupid now, but I just crush the salad bar and the hot bar. I would never do that right now. Chipotle is quick and easy, and fills you up so that's a good one. I try to eat as healthy as I can because a lot of times my options are limited to non-healthy things."
In-car entertainment of choice
"Books on tape for the long drives. If it's anything over five hours, I'll do a book. The last one was one of the [American adventure novelist] Clive Cussler books."
Favorite town or ballpark
"My favorite town was Nashville. And you can't really beat the atmosphere at Wrigley Field during a day game."
Advice to industry hopefuls
"Make sure you're doing it for the right reasons," Orr said. "Some people come into baseball with agendas to become something in the end, and people want to rush through it, but if you just do a really good job of what an organization asks you to do, things will work out well for you. If you're a scout, be a good scout. Don't panic and prioritize things other than being a scout. One thing I've learned about scouting, especially on the amateur side, is you're the bridge between players and an organization. There has to be trust there with the scout. Ultimately you're working for an organization, but you have to be able to look out for players and understand what they're going through."