Rose to appear at Redsfest in December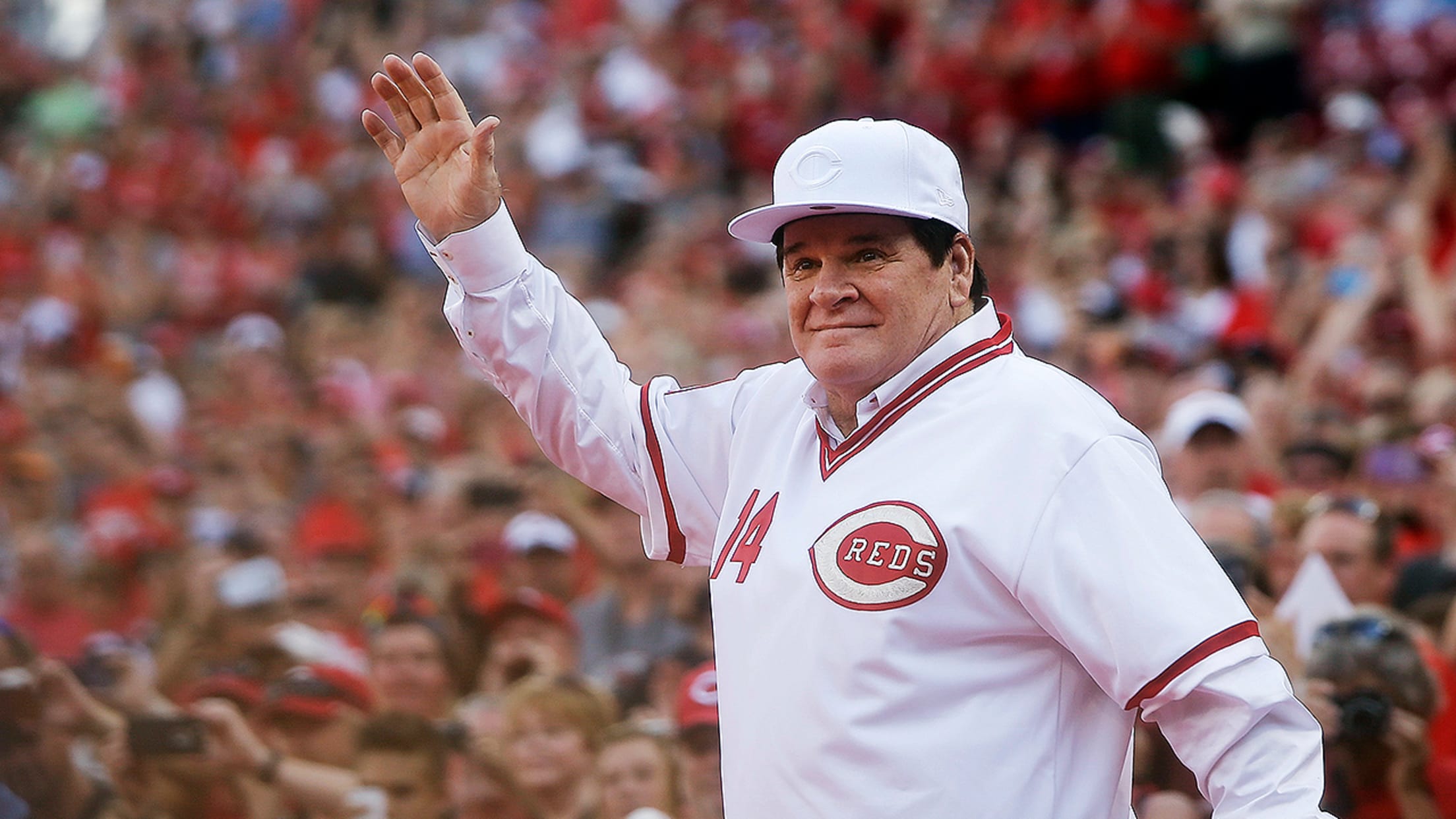 Pete Rose was inducted into the Reds' Hall of Fame this year. (AP Photo)
CINCINNATI -- Reds Hall of Famer and all-time hits leader Pete Rose will be appearing at Redsfest for the first time, the club announced on Wednesday.Rose will be making his appearances on Dec. 2-3 during the annual event at the Duke Energy Convention Center. He is attending on behalf of
CINCINNATI -- Reds Hall of Famer and all-time hits leader Pete Rose will be appearing at Redsfest for the first time, the club announced on Wednesday.
Rose will be making his appearances on Dec. 2-3 during the annual event at the Duke Energy Convention Center. He is attending on behalf of the Reds Hall of Fame and Museum to support the "Pete Rose Hit Collection." It will be part of a fundraising campaign for the bronze sculpture of Rose that will be erected and unveiled outside Great American Ball Park on June 17, 2017.
According to the Reds' Hall of Fame, Rose has signed 4,256 baseballs -- one for each of his career hits -- that will be available for purchase. Proceeds will go towards the statue. Go to redsmuseum.org for more information.
Rose will be featured three times on the Redsfest main stage. He will appear at 5:30 p.m. ET on Dec. 2 during introductions of current and former Reds players and remain on stage at 6 p.m. for a question and answer session. Another Q&A is slated for Dec. 3 at 12:30 p.m.
More than 80 current and former Reds players, coaches and broadcasters are slated to appear at Redsfest. Tickets for can be purchased at reds.com/redsfest.