Former manager Garner to help out at camp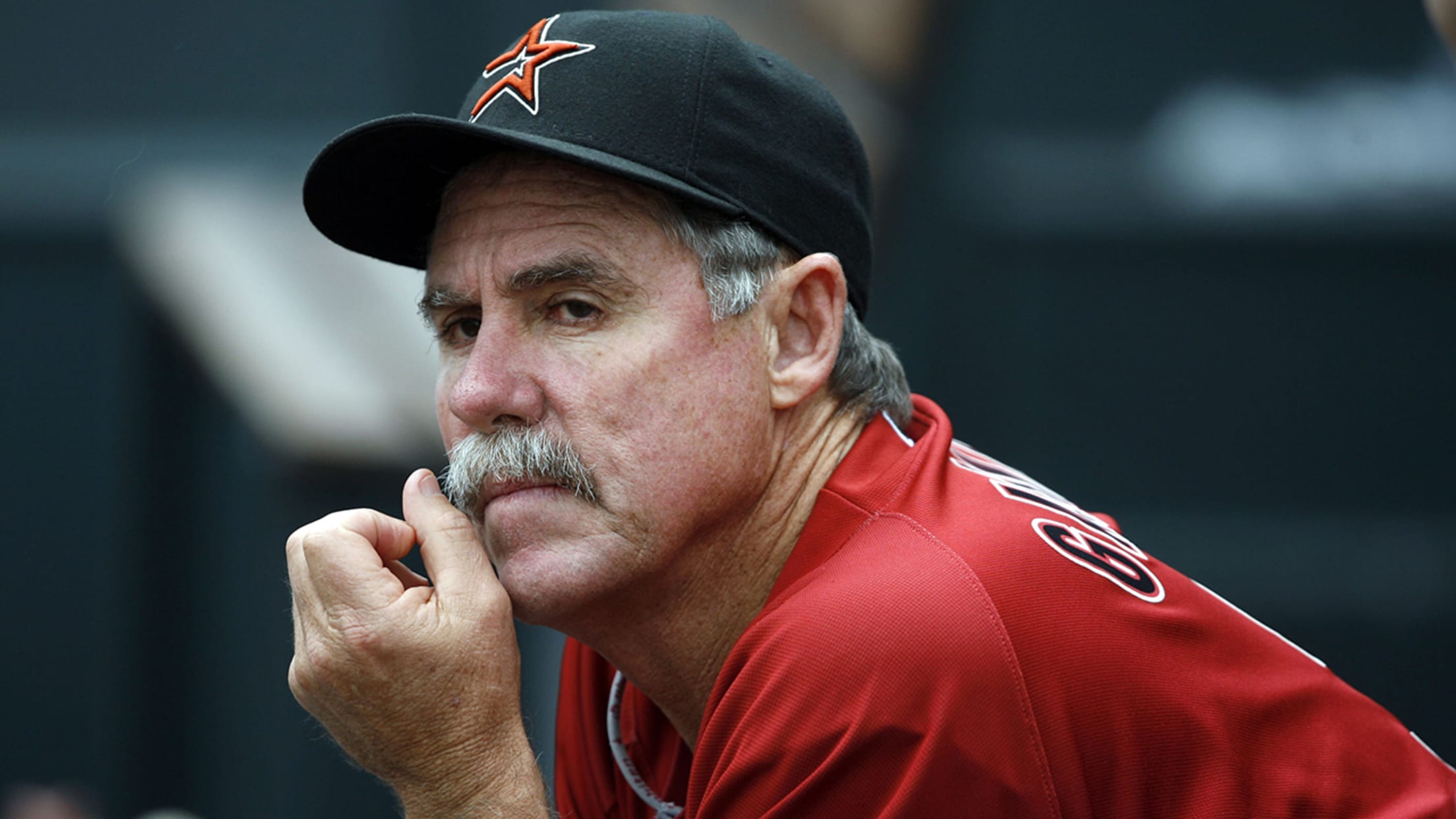 Phil Garner went 277-252 in parts of four seasons (2004-07) as Astros manager.(AP) (David Zalubowski/AP)
HOUSTON -- One of the most beloved figures in Astros history will be back in uniform for the club during Spring Training in West Palm Beach, Fla.Phil Garner, who played, coached and later managed the Astros to their only World Series appearance in 2005, has accepted an invitation from manager
HOUSTON -- One of the most beloved figures in Astros history will be back in uniform for the club during Spring Training in West Palm Beach, Fla.
Phil Garner, who played, coached and later managed the Astros to their only World Series appearance in 2005, has accepted an invitation from manager A.J. Hinch to spend a week at The Ballpark of the Palm Beaches and lend a hand during camp.
"I'm excited about it," Garner said. "When you played for an organization, you coached for an organization, you managed for an organization, you're a part of it no matter whether you're into it or not. I'm excited to get back, and hopefully I can lose a little bit of weight and get into a uniform."
Garner, who was hired by the Astros midway through the 2004 season and led them to the National League Championship Series before reaching the World Series in '05, hasn't managed since the Astros dismissed him late in '07. He did spend a few years as an advisor with the A's.
"When I first got the job, he was one of the first guys that I reached out to to say hello and learn a little bit about Houston," said Hinch, who lives near Garner's Houston suburb, The Woodlands. "We have a lot of mutual friends, and when you're in baseball, you rely on those that have done it before and been in it before. I struck up a friendship with him over breakfast, and we've played a lot of golf together, had a lot of conversations, met up a few times for some meals.
"I just have a great respect for what he's all about. I feel like he can be a resource for our coaches and players and could connect some of the past with some of the future. From the manager's chair, when I can bring that type of knowledge into our camp, I ask for it, I beg for it. I started in on him after I got to know him a little bit, and when he agreed to do it, I was thrilled."
Garner, 67, played 16 Major League seasons with the A's, Pirates, Astros, Dodgers and Giants. He spent seven years in Houston (1981-87), batting .260 with 49 homers and 320 RBIs in 753 games as an infielder. He hit .500 (12-for-24) for the Pirates in the 1979 World Series.
Garner joined the Astros' coaching staff immediately after his playing career (1989-91) and managed the Brewers from '92-99. He managed the Tigers from 2000-01 before being let go six games into the '02 season. After hiring Garner at the '04 All-Star break, Houston went 48-26 in the second half. He compiled a 277-252 record in parts of four seasons as Astros manager.