More protective netting to be added at Citizens Bank Park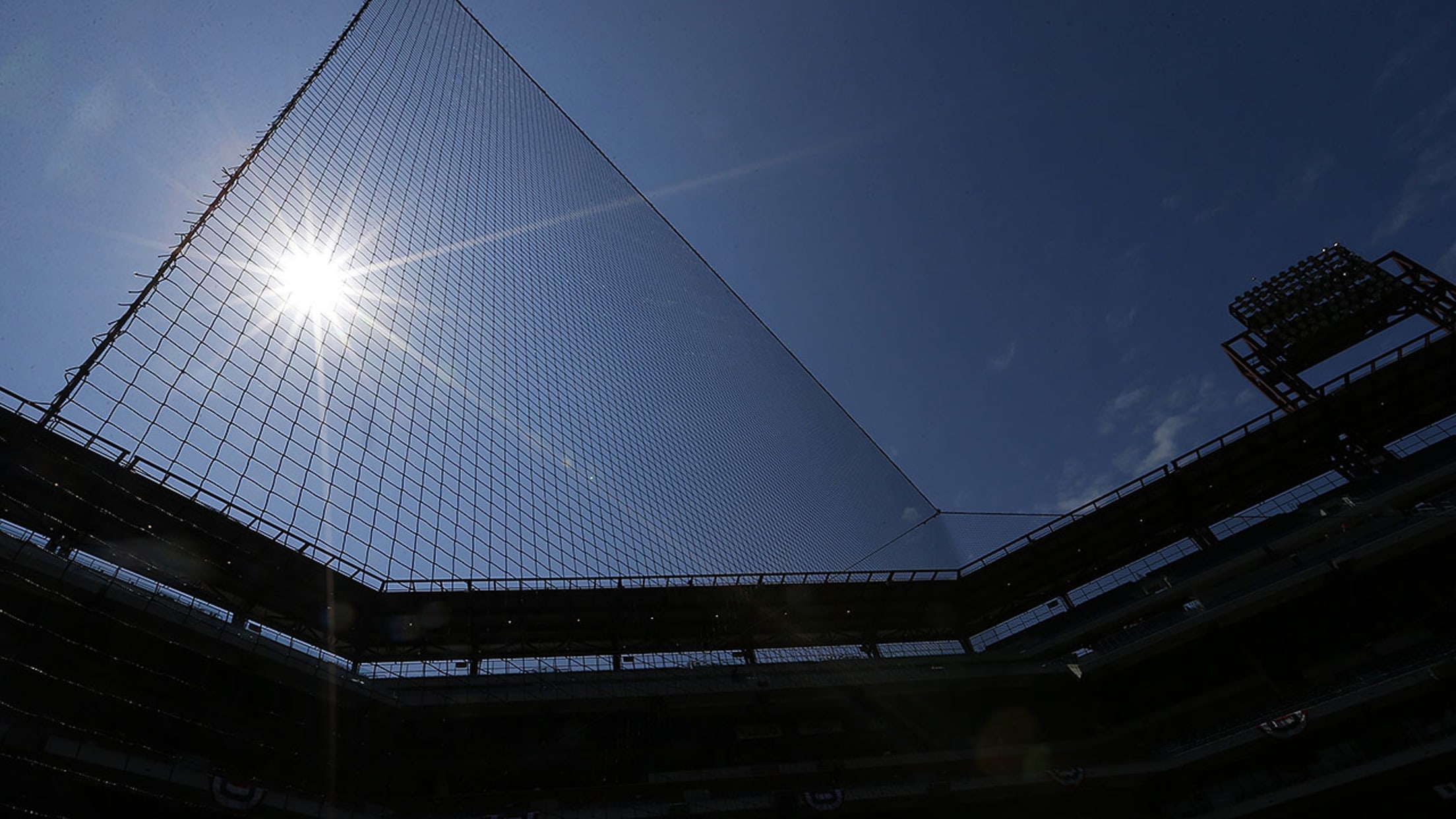 The Phillies will extend the netting to the far ends of both dugouts. (Getty)
PHILADELPHIA -- The Phillies will have more protective netting at Citizens Bank Park in 2017.The team announced Friday that it will extend eight-feet-high netting to the far ends of both dugouts. Philadelphia is informing season-ticket holders of the additions, and it has invited those affected in sections 114-118 and 129-133
PHILADELPHIA -- The Phillies will have more protective netting at Citizens Bank Park in 2017.
The team announced Friday that it will extend eight-feet-high netting to the far ends of both dugouts. Philadelphia is informing season-ticket holders of the additions, and it has invited those affected in sections 114-118 and 129-133 to come to the ballpark once the netting is installed before the end of the month.
"We think this is a reasonable step, which will provide additional protection for fans," Phillies executive vice president and chief operating officer Mike Stiles said in a statement. "We believe that we can do this without obstructing the views of any of our fans."
Last year, the Phillies extended netting behind home plate about 10 feet on both sides, but it stopped once it reached the dugouts.