Phillies announce changes in baseball ops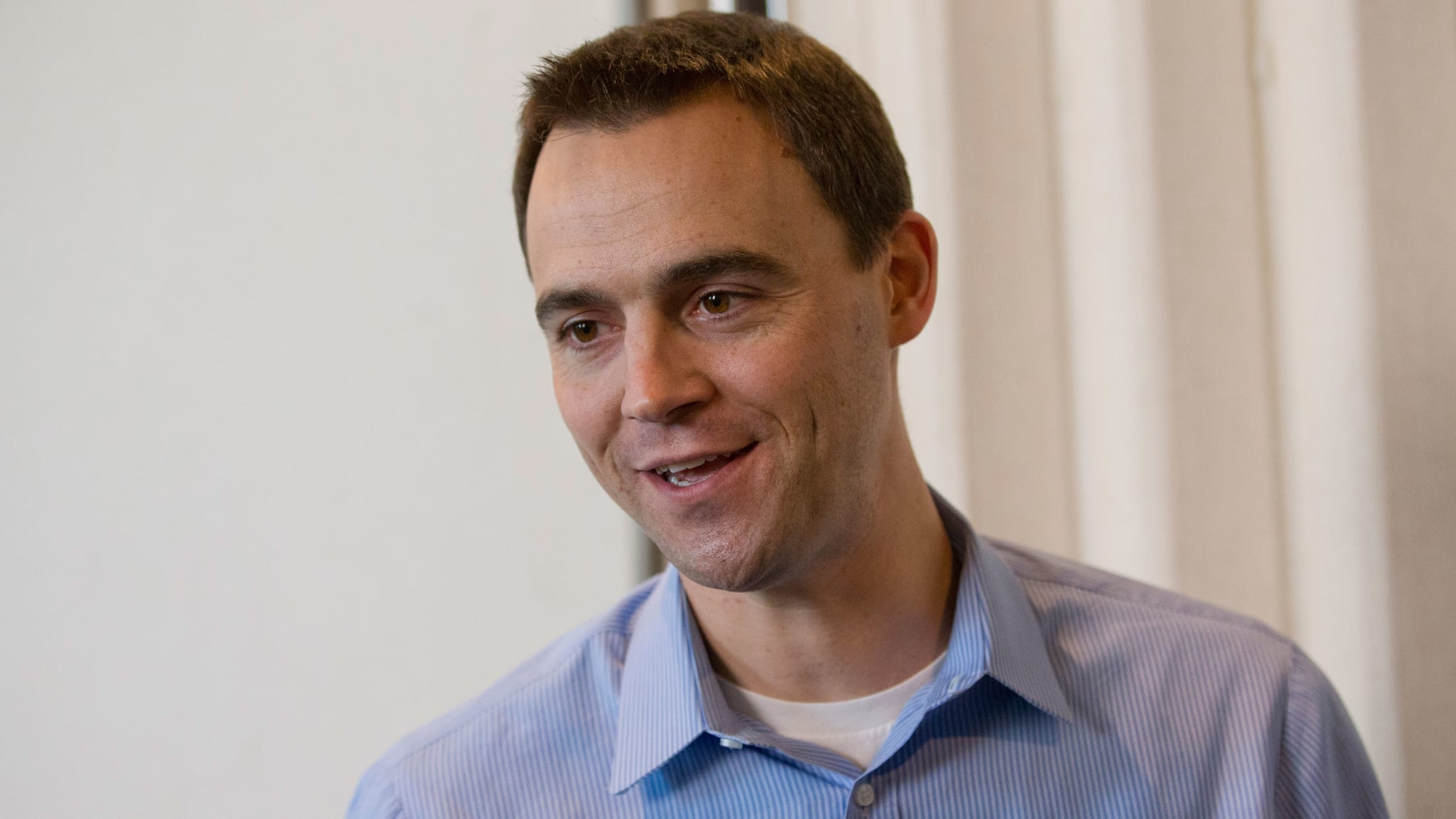 Phillies GM Matt Klentak announced staff changes in baseball operations on Monday. (AP)
The Phillies have added a couple more bright young minds to a front office that will continue to benefit from the wealth of knowledge Hall of Fame executive Pat Gillick has gathered throughout his illustrious career.When the Phillies hired 35-year-old Matt Klentak to serve as their new general manager two
The Phillies have added a couple more bright young minds to a front office that will continue to benefit from the wealth of knowledge Hall of Fame executive Pat Gillick has gathered throughout his illustrious career.
When the Phillies hired 35-year-old Matt Klentak to serve as their new general manager two months ago, it was assumed that the club would steadily enhance its analytics department. The club took another step in this direction on Monday, when it was announced that Ned Rice has been hired as an assistant general manager and Scott Freedman has been promoted to director of baseball operations.
Former assistant general manager Benny Looper has shifted from assistant GM to senior advisor of international operations. Freedman will continue to work closely with former intern Lewis Pollis, who has gained a full-time role as an analyst in baseball research and development.
The Phillies also announced that Gillick will resume his role as senior advisor to the president and general manager. This will be the highly regarded executive's 11th season in Philadelphia and his 59th season in professional baseball.
During his 11-year stint with the Orioles, Rice assisted in roster management, player contracts and negotiations, transactions, salary arbitration and rules compliance. He worked with both Phillies president Andy MacPhail and Klentak in Baltimore.
When the Phillies began strengthening their analytics department after the 2013 season, they hired Freedman, who had previously worked within Major League Baseball's labor relations department. The 32-year-old Indiana University law school graduate has experienced a rapid rise since joining Major League Baseball's labor relations department in 2007. The 32-year-old spent the past two seasons with the Phillies as a manager of baseball analytics.
Mark Bowman is a reporter for MLB.com.