New reliever Fien impressed by Triple-A talent
Veteran right-hander joins Phillies for finale against Braves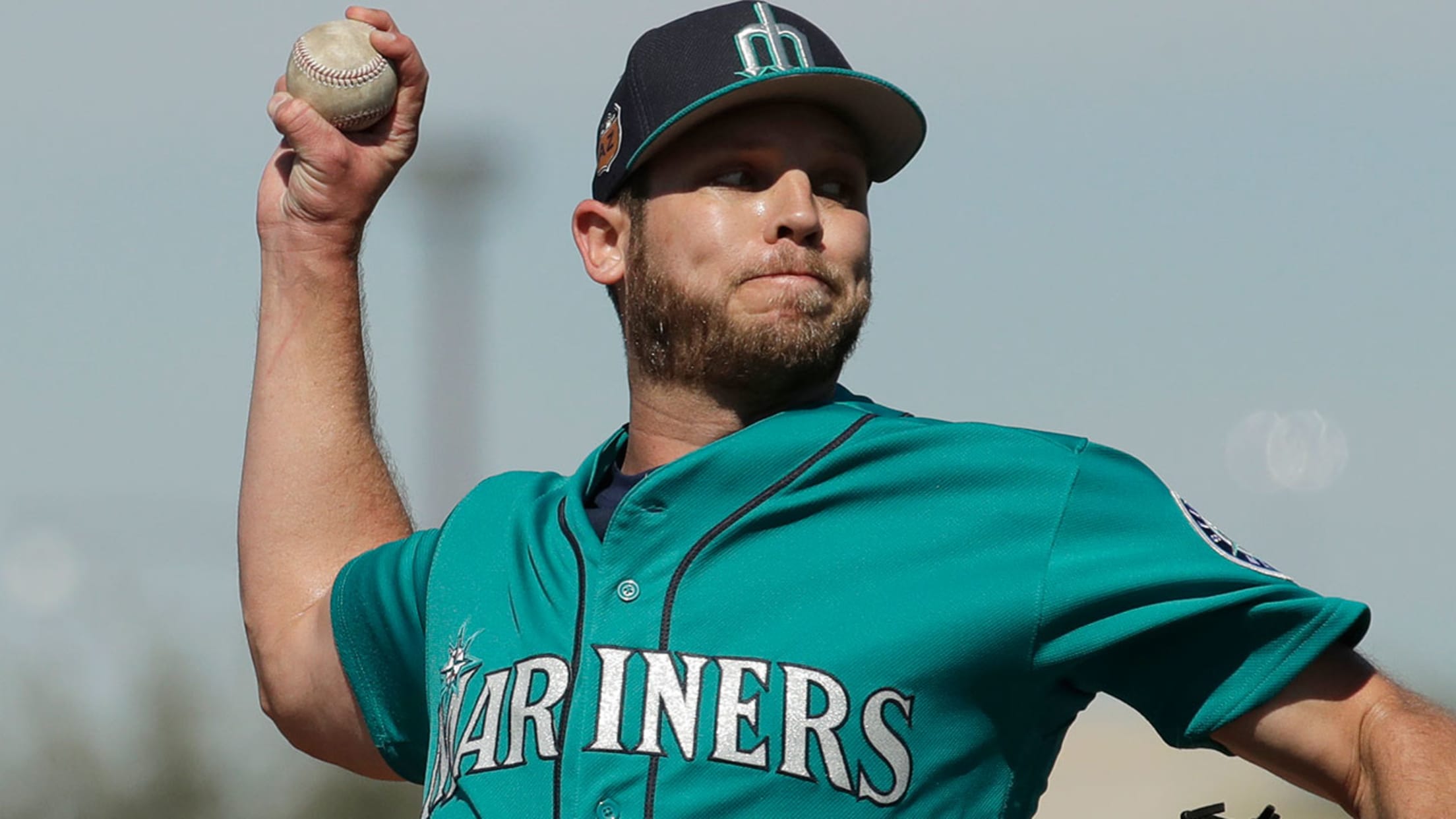 Casey Fien made six appearances for the Mariners this season, allowing 10 runs in six innings, but he has a career 4.29 ERA. (AP)
ATLANTA -- The next time Casey Fien throws a pitch in the big leagues, it will mark the 300th appearance of his career. He has seen a few things in baseball, and he likes what he saw from his teammates at Triple-A Lehigh Valley.The Phillies selected Fien's contract Lehigh Valley
ATLANTA -- The next time Casey Fien throws a pitch in the big leagues, it will mark the 300th appearance of his career. He has seen a few things in baseball, and he likes what he saw from his teammates at Triple-A Lehigh Valley.
The Phillies selected Fien's contract Lehigh Valley before Thursday night's finale against the Braves at SunTrust Park. He replaces left-hander Joely Rodriguez, who the Phillies designated for assignment on Wednesday. Fien is 17-17 with a 4.29 ERA in an eight-year career with the Tigers, Twins, Dodgers and Mariners.
Fien allowed seven hits, two runs, two walks and struck out 11 in nine innings with Lehigh Valley, where he watched some of the organization's top prospects for almost a month. That includes Nick Williams (the Phillies' No. 4 prospect, according to MLBPipeline.com), Dylan Cozens (No. 9) and Rhys Hoskins (No. 13), each of whom homered Wednesday.
"It's awesome," Fien said of the Triple-A talent. "Certain games it's unbelievable. Even the other teams, in the outfield [before the game], they're like, 'How do we get these guys out?' It's amazing. People are in awe. And when you have your competitors in awe that's saying something."
Hoskins and Cozens each have 14 home runs this season and Williams has 12. Fien thinks their power can translate to the big leagues.
"Absolutely," he said. "If they can work the strike zone, then yeah, for sure. Here it's getting your pitch. Down there, some people make more mistakes. I think consistency is key, especially up here. That's what makes you stay, if you're consistent day in and day out. But down there they're definitely taking advantage of mistakes, and it's fun to watch."
In 13 Triple-A appearances, Fien had a 2.51 ERA, striking out 14 in 14 1/3 innings while walking two. Fien, who the Phillies acquired last month in a trade with the Mariners, attributed his success to a return to his roots. He said he pitched up in the zone too much in the past year.
"I went back to what made me successful in Minnesota," said Fien, who had a 3.54 ERA in 243 appearances with the Twins from 2012-15. "And that was pitching down, down and away, cutters down. And if I elevate it, it's to guys that can't hit it."
Worth noting
• Right-hander Joaquin Benoit could be activated from the 10-day disabled list Sunday. He strained his left knee last weekend walking down a flight of stairs. He threw a bullpen session Wednesday and is scheduled to throw another one Friday in St. Louis. It remains to be seen whose spot Benoit takes in the bullpen.
• Phillies manager Pete Mackanin said the club is high on reliever Jesen Therrien, who was recently promoted to Lehigh Valley after impressing with Double-A Reading. The right-hander went 2-1 with a 1.26 ERA in 21 appearances with Reading, striking out 39 and walking just three. He has pitched four scoreless innings with the IronPigs.
"We liked him in spring," Mackanin said. "We really got excited about his breaking ball."
Therrien hails from Montreal, and Mackanin's wife is French-Canadian, so the Phillies' skipper got an autographed ball from Therrien for her this spring.
"For me he is [on the map]," Mackanin said.