Phillies Minor Leaguer loses eye after accident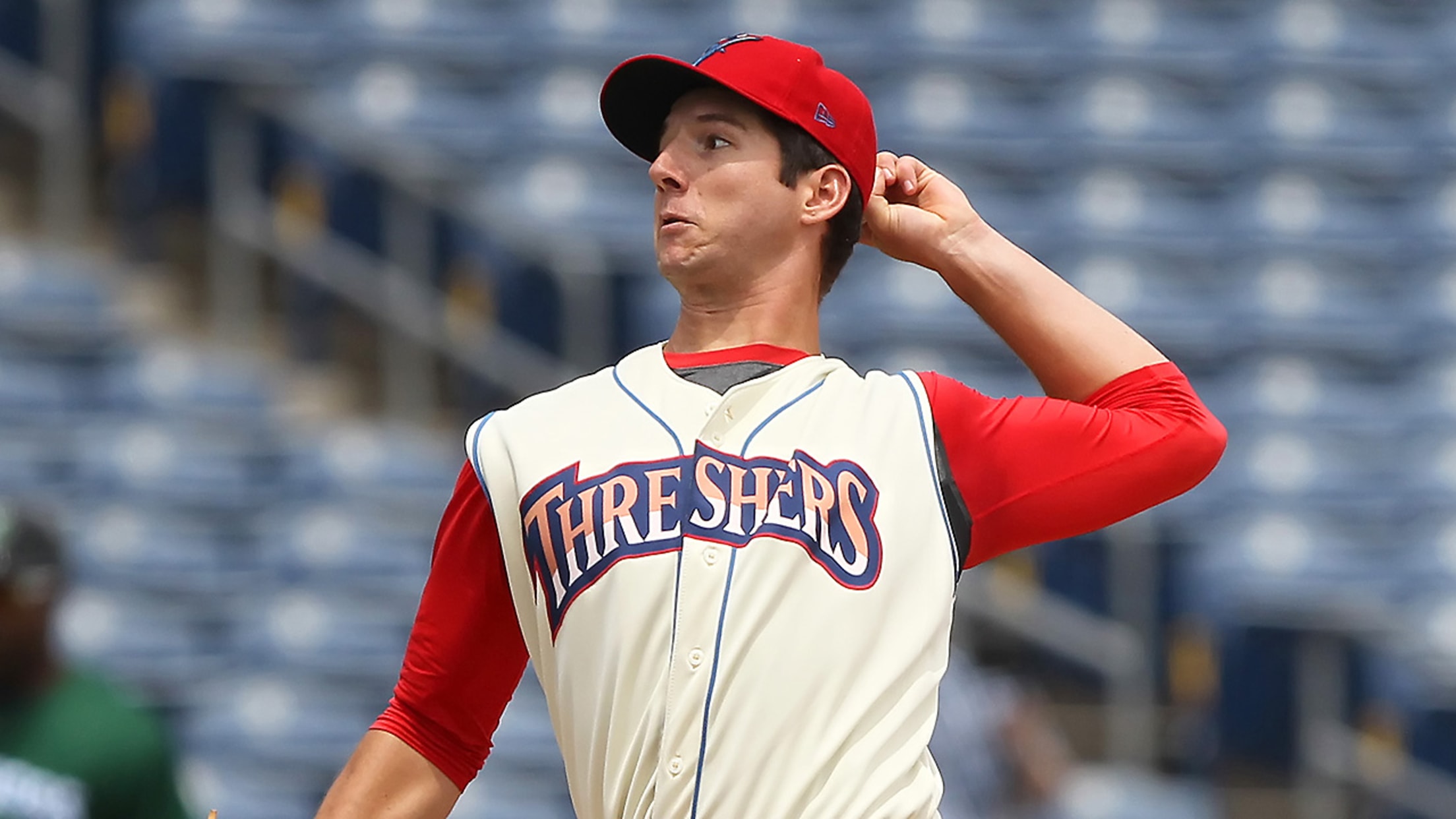 Matt Imhof went 4-3 with a 3.91 ERA in 14 appearances this season with the Threshers. (Cliff Welch/Icon Sportswire) (Cliff Welch/Icon Sportswire)
PHILADELPHIA -- Class A Clearwater pitcher Matt Imhof lost his right eye after a freak accident last week in Florida.Imhof, 22, suffered the loss during a postgame workout last Friday at Brevard County's Space Coast Stadium. A resistance band anchored to the wall broke loose. Imhof said on his Instagram
PHILADELPHIA -- Class A Clearwater pitcher Matt Imhof lost his right eye after a freak accident last week in Florida.
Imhof, 22, suffered the loss during a postgame workout last Friday at Brevard County's Space Coast Stadium. A resistance band anchored to the wall broke loose. Imhof said on his Instagram account (matt_imhof48) that a piece of metal hit him in the head and eye, fracturing his nose and two orbital bones and also destroying his right eye.
"Doctors informed me that the damage to my eye was extreme and essentially that my eye had been crushed like a grape," Imhof said.
Imhof was transferred to the Bascom Palmer Eye Institute in Miami. Doctors informed him that he likely would permanently lose vision in the eye. And while a first surgery proved somewhat successful, Imhof said, he and his family and doctors agreed that his best chance to live a normal life was removing the eye and replacing it with a prosthetic one.
"This decision was not an easy one to make, but to me it seemed like the right one, so on Tuesday afternoon, I went forward with the surgery," Imhof said. "This has been the hardest week of my life, but I've had amazing support from my family and friends to help me get through it.
"Although this injury has been tough, it could have been much worse ... I'm lucky to still have vision in my left eye ... I'm lucky that I didn't have brain damage ... and I'm lucky to be surrounded (by) the most loving and understanding people in the world. I just wanted to write this message to let everyone know that even though I suffered some bad luck, I'm not dead. I'm gonna be alright, I'm gonna persevere, and I'm gonna succeed. It takes more than this to bring me down."
The Phillies selected Imhof in the second round of the 2014 Draft. He was 4-3 with a 3.91 ERA in 14 appearances this season with the Threshers.