Phils deal Rule 5 Draft pick Burdi for int'l money
Righty traded to Pirates; Philly loses outfielder Tocci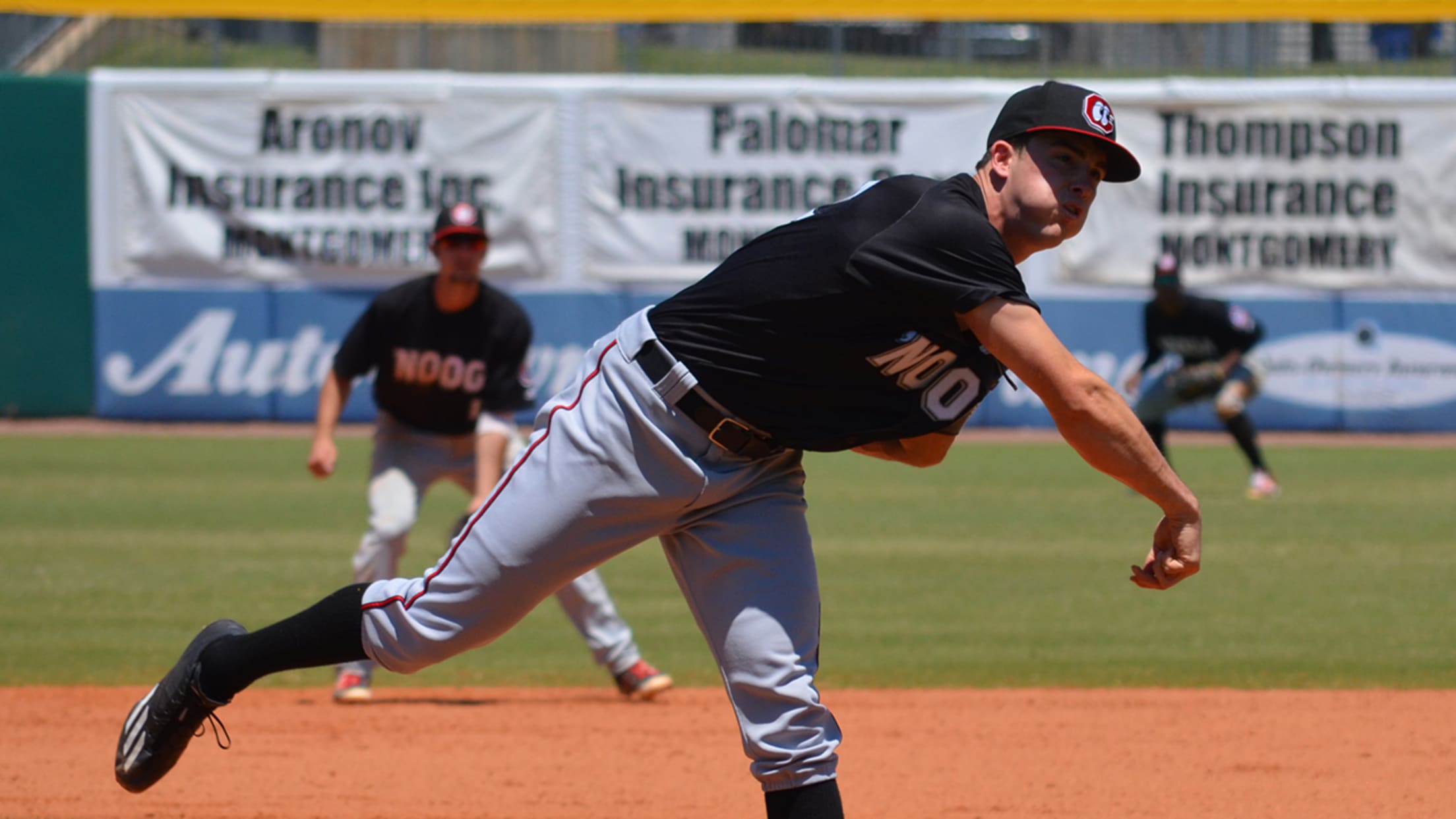 The Phillies selected Nick Burdi with the No. 3 pick in the Rule 5 Draft, then traded him to the Pirates for $500,000 in international slot money. (Shane Earnest)
LAKE BUENA VISTA, Fla. -- The Phillies made one final deal before they left the Winter Meetings on Thursday.They selected right-hander Nick Burdi with the No. 3 pick in the Rule 5 Draft, before trading him to the Pirates for $500,000 in 2017-18 international signing bonus pool money. The Phils
LAKE BUENA VISTA, Fla. -- The Phillies made one final deal before they left the Winter Meetings on Thursday.
They selected right-hander Nick Burdi with the No. 3 pick in the Rule 5 Draft, before trading him to the Pirates for $500,000 in 2017-18 international signing bonus pool money. The Phils will have 40 players on the 40-man roster once they announce they have signed right-handers Pat Neshek and Tommy Hunter, so they essentially got something for nothing since they could have passed and not made a pick.
• 2017 Rule 5 Draft results
"Our international department, Sal [Agostinelli] and those guys, they're a weapon for us," Phillies assistant general manager Bryan Minniti said. "To have the ability to give them more money to spend -- you guys know that the rate return isn't always that high when you're signing players -- but you give yourself a chance. So any chance we get to give them more to spend, we're going to do it."
:: Rule 5 Draft coverage ::
But Philly also lost outfielder Carlos Tocci, whom the White Sox selected with the No. 4 pick. Chicago then traded him to the Rangers.
"Obviously, it stinks for us to lose a guy like that," Minniti said. "But this is the risk you take when you don't protect everybody. You can't protect all of them. I'm happy for him to get the opportunity, and hopefully we'll get him back."
Tocci was the No. 23 prospect in the organization, according to MLBPipeline.com. He must remain on Texas' 25-man roster the entire season to stay with the Rangers. If Tocci is removed from the roster, he must be placed on outright waivers. If he clears waivers, he must be offered back to the Phillies for $50,000.
In other words, Tocci's Phillies career might not be finished.
Tocci, 22, hit .307 with 19 doubles, seven triples, two home runs, 48 RBIs and a .760 OPS in 474 plate appearances last season with Double-A Reading. He hit .189 in 54 plate appearances with Triple-A Lehigh Valley.