Loup likely to join Phillies' roster on Tuesday
Lefty reliever has been on DL since Aug. 16 with forearm strain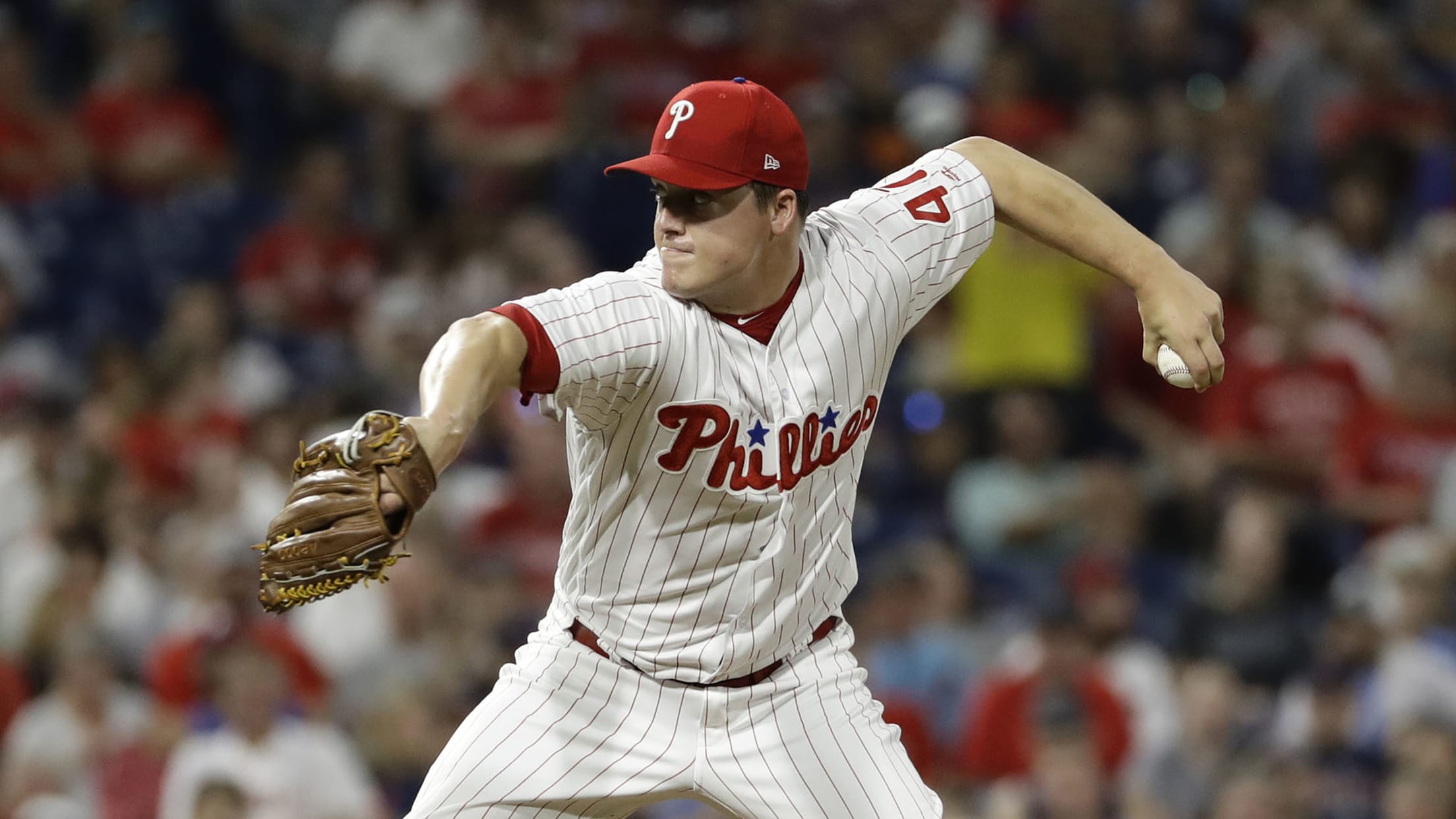 Philadelphia Phillies' Aaron Loup in action during a baseball game against the Boston Red Sox, Wednesday, Aug. 15, 2018, in Philadelphia. (AP Photo/Matt Slocum) (Matt Slocum/AP)
PHILADELPHIA -- The Phillies' roster is expected to get even larger on Tuesday.Left-hander Aaron Loup likely will be activated from the 10-day disabled list, giving manager Gabe Kapler a maximum 40 players on the active roster. Loup has been on the DL since Aug. 16 because of a strained left
PHILADELPHIA -- The Phillies' roster is expected to get even larger on Tuesday.
Left-hander Aaron Loup likely will be activated from the 10-day disabled list, giving manager Gabe Kapler a maximum 40 players on the active roster. Loup has been on the DL since Aug. 16 because of a strained left forearm.
"It's an invigorating challenge," Kapler said about having 15 extra players at his disposal. "It's a stimulating challenge."
But are the larger rosters better for baseball?
Phillies general manager Matt Klentak said on Sunday that, "baseball is played a certain way for five months of the year with 25-man rosters. ... I understand why there are some people in the industry that like it the way it is because there are 39, 40 guys on our roster that are getting Major League pay and Major League service time. I get that. That is important. I also get the other side of the argument that it's not baseball or it's not the same style of baseball. It's not a simple answer -- one that has to be collectively bargained. And I think teams, including us, are wise to take advantage of the rules and manage the games to maximize our ability to win.
"But that's what we do. That's why we hit for guys in the second inning. That's why we have all these pitchers in the bullpen. We're trying to win as many games as we can. But I personally would have no problem creating some sort of limits on roster size in September because I agree. It changes the way the game is played."
Kapler, of course, will take advantage of the expanded rosters as long as they remain in effect.
"I actually think it could be a really exciting brand of baseball," Kapler said. "The more chess pieces you have, the more interesting the game becomes. Maybe that's not the case for the fan. I'm thinking about it from the perspective of the manager. And from my perspective, I like more chess pieces. I think we can combine the talents of four, five, six, seven guys to take down a couple of positions which is kind of fun. It just takes some getting used to and we have some work to do across the board."
Franco still sore
Third baseman Maikel Franco is progressing from last week's fall into a camera well, but he is probably a few days away from returning to action because of a bruised right shoulder.