Phils to honor Thome as part of Alumni Weekend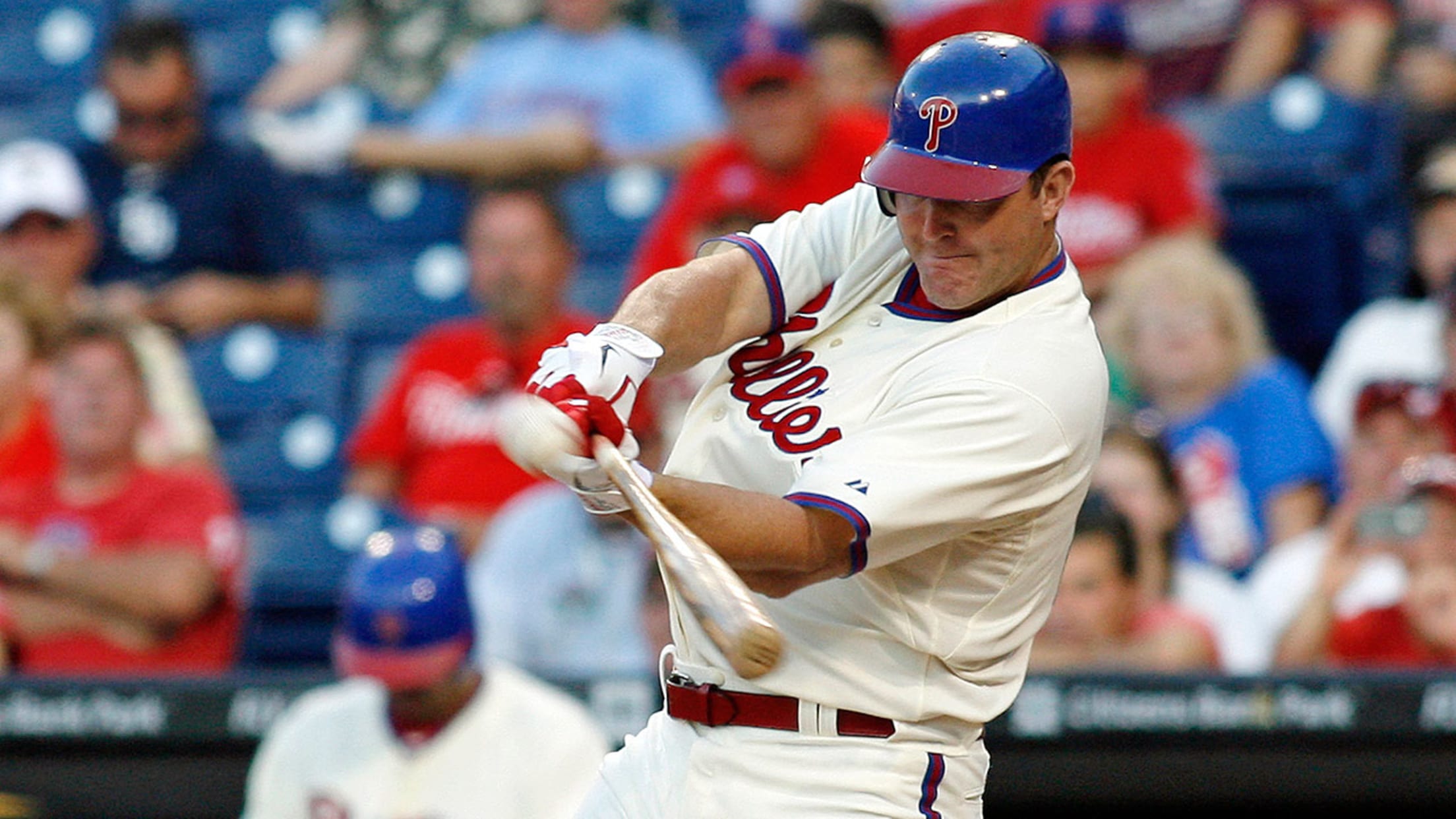 Jim Thome played for the Phillies from 2003-05 and in '12. (AP)
LOS ANGELES -- Jim Thome resurrected baseball in Philadelphia when he signed a free-agent contract with the Phillies following the 2002 season.That is largely why he is being inducted onto the Phillies Wall of Fame before Friday night's game against the Rockies at Citizens Bank Park. The ceremony, part of
LOS ANGELES -- Jim Thome resurrected baseball in Philadelphia when he signed a free-agent contract with the Phillies following the 2002 season.
That is largely why he is being inducted onto the Phillies Wall of Fame before Friday night's game against the Rockies at Citizens Bank Park. The ceremony, part of Phillies Alumni Weekend, begins at 6:50 p.m. ET. Phillies Wall of Fame members scheduled to attend include Jim Bunning (1984), Steve Carlton ('89), Mike Schmidt ('90), Larry Bowa ('91), Dick Allen ('94), Greg Luzinski ('98), Tony Taylor (2002), Bob Boone ('05), Juan Samuel ('08), Darren Daulton ('10), Mike Lieberthal ('12), Charlie Manuel ('14) and Pat Burrell ('15).
Thome is a certain Hall of Famer who played for the Phillies from 2003-05 and '12.
On Saturday, the Phillies will honor Bowa, who will receive the John Vukovich Award, in a pregame ceremony that begins at 6:30 p.m. ET. Randy Wolf will also officially retire as a Phillie during that ceremony. Placido Polanco retires as a Phillie on Sunday.