Phillies to honor Howard before Sunday's season finale
First baseman to play his last game for organization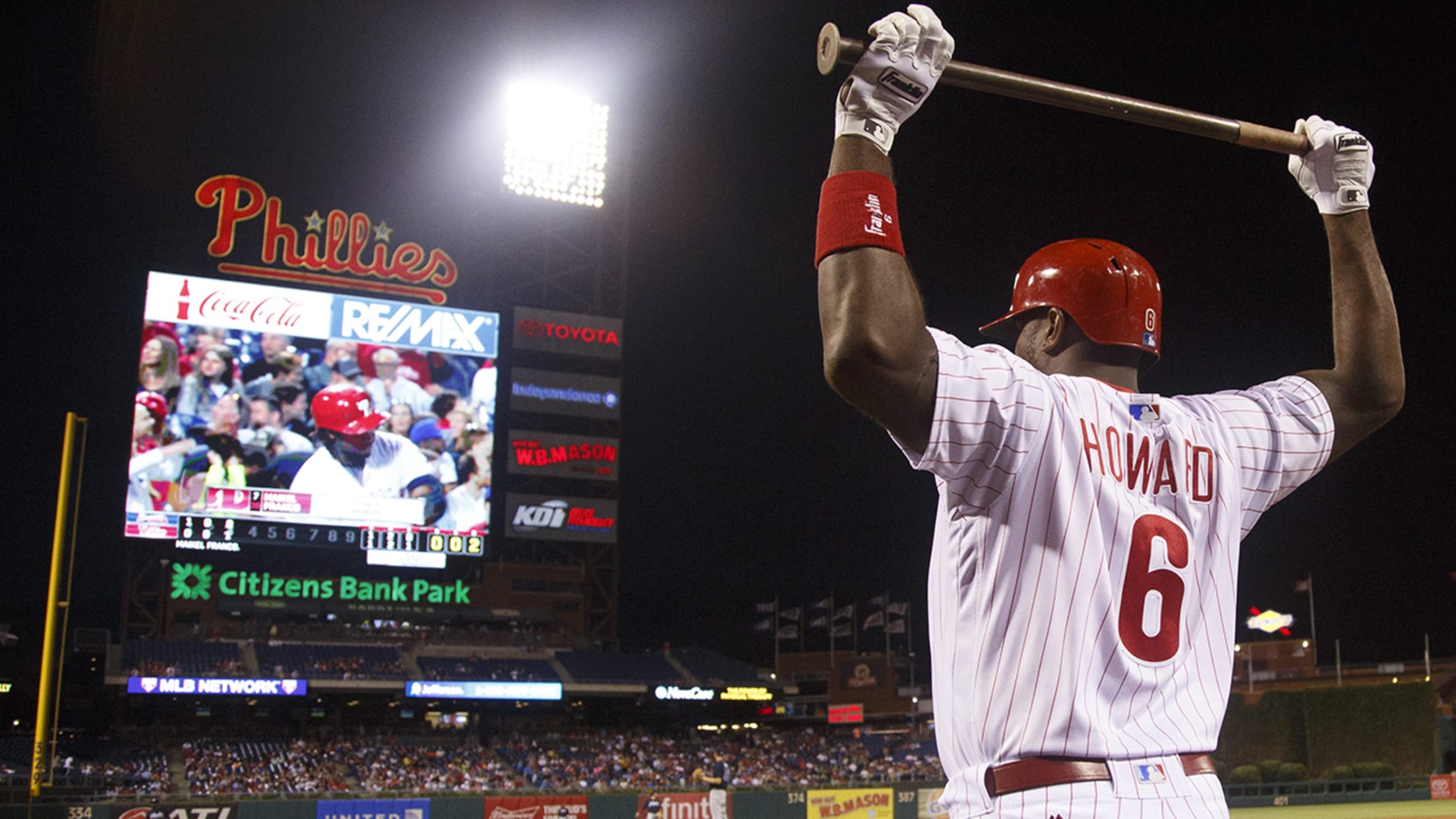 The Phillies will hold a pregame presentation for Ryan Howard at 2:30 p.m. ET on Sunday. (AP) (Chris Szagola/AP)
ATLANTA -- Ryan Howard's Phillies career is down to three games.The Phillies plan to honor Howard on Sunday afternoon in the 2016 season finale against the Mets at Citizens Bank Park. The greatest first baseman in franchise history is in the final season of a five-year, $125 million contract. The
ATLANTA -- Ryan Howard's Phillies career is down to three games.
The Phillies plan to honor Howard on Sunday afternoon in the 2016 season finale against the Mets at Citizens Bank Park. The greatest first baseman in franchise history is in the final season of a five-year, $125 million contract. The organization has a $23 million club option for 2017, but it will exercise a $10 million buyout instead.
The Phillies announced on Thursday that they will have a "special pregame presentation" for Howard beginning at 2:30 p.m. ET. First pitch is at 3:05 p.m.
Howard, 36, said on Tuesday night that he is not getting sentimental about his final days with the Phillies. He has been with the organization since 2001, when it selected him in the fifth round of the 2001 Draft. He ranks second in franchise history in home runs (381), third in RBIs (1,192), fourth in slugging percentage (.515), seventh in games (1,569), 10th in doubles (276), 13th in runs (847) and 14th in hits (1,472). He helped the Phillies capture the 2008 World Series, two National League pennants and five consecutive NL East titles from 2007-11.
Howard also won the 2006 NL MVP and 2005 NL Rookie of the Year Awards.
"You guys are looking at it the way you guys are looking at it," Howard said. "I just really stay in the moment. I don't really try to focus on any of that stuff."
Howard did not start Thursday's series finale against the Braves at Turner Field. Phillies manager Pete Mackanin said he plans to play Howard in all three games this weekend at Citizens Bank Park.
"The last thing I want is for him to get hurt today," Mackanin said.
Worth noting
• Outfielder Roman Quinn is unlikely to play again this season, according to Mackanin. He strained his left oblique on Tuesday.
• Right-hander Phil Klein will start Saturday afternoon's game against the Mets. The Phillies will turn to their bullpen after shutting down right-hander Jake Thompson following last weekend's start in New York.