Kapler, Phils analyzing how to improve defense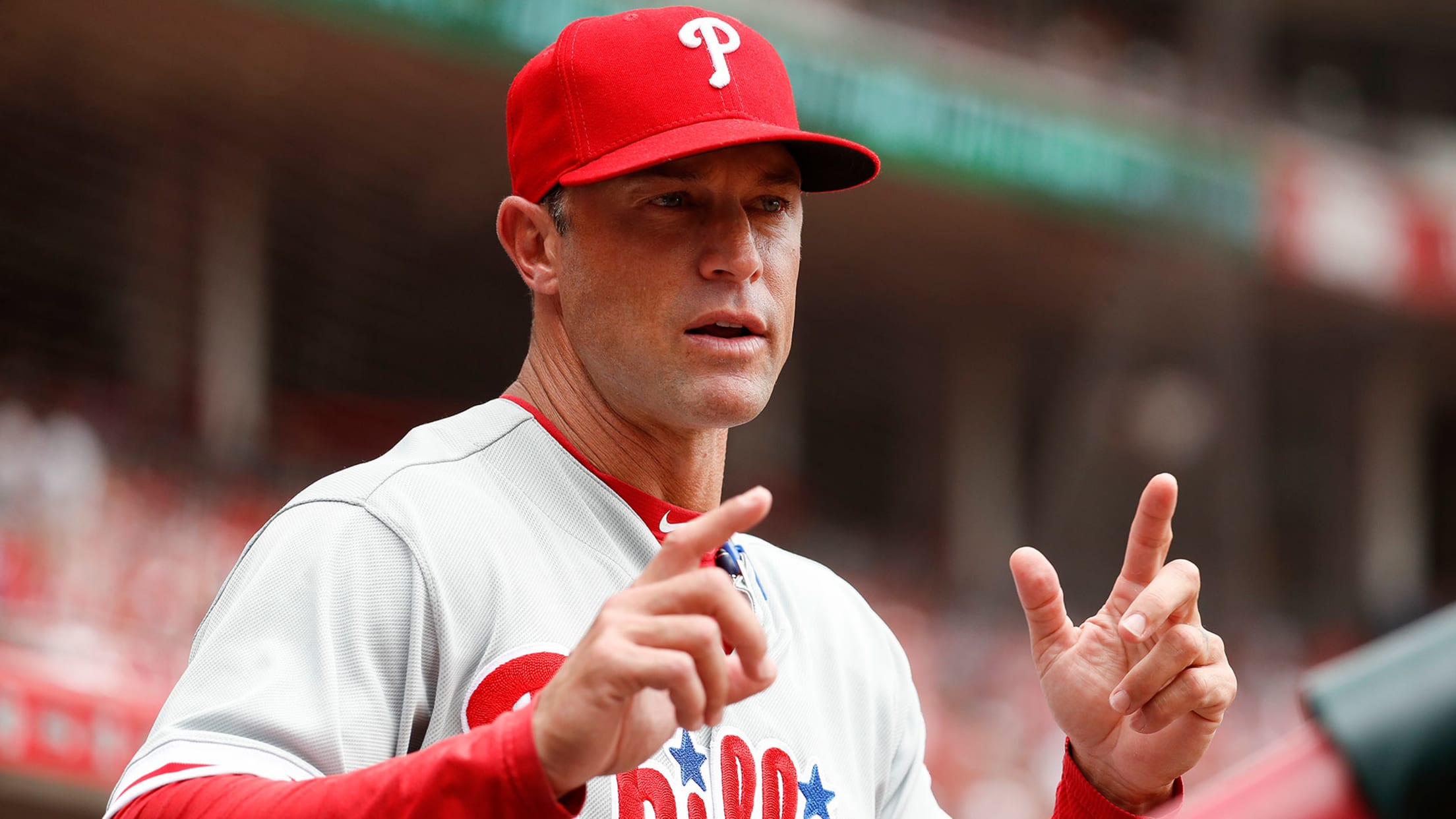 WASHINGTON -- Manager Gabe Kapler did not spend Monday strolling through the Smithsonian. He said he spent the Phillies' day off examining lineup construction and how they can improve defensively."Any little things that we might be missing to make our defense a little bit stronger," Kapler said.It is no secret
WASHINGTON -- Manager Gabe Kapler did not spend Monday strolling through the Smithsonian. He said he spent the Phillies' day off examining lineup construction and how they can improve defensively.
"Any little things that we might be missing to make our defense a little bit stronger," Kapler said.
It is no secret that the Phillies have one of the worst defenses in baseball, looking at both the traditional and non-traditional statistics. Traditionally, they were tied with the Cardinals for the most errors in baseball (96) entering Tuesday. They ranked fourth with 14 passed balls and had baseball's lowest fielding percentage (.979). Non-traditionally, they were last in Defensive Runs Saved (-95), 28th in Ultimate Zone Rating (-29.0) and 26th in Defensive Runs Above Average (-30.0), according to FanGraphs.
"I think what happens as baseball leaders is we speculate and speculate and speculate without really having the answer," Kapler said about the Phillies' defensive woes. "I'm not sure we have the answer yet. But we know that we need to make changes, and we're thinking about it all the time and we're committed to making small tweaks to improve our defense."
Proper defensive positioning can help in some regards. On June 5, the Phillies pitchers' wOBA with the infield shift (.304) was 15 points higher than without the shift (.289). The 15-point differential ranked 15th in baseball. Entering Tuesday, their wOBA with the infield shift (.317) was 17 points higher than without the shift (.300). That differential ranked 16th, essentially unchanged.
"There's a lot of information out there that will put you on one side of the fence or the other, so trying to smoke out the noise is important here," Kapler said. "We trust our [research and development] department and our R&D department feels pretty confidently that we're moving in the right direction."
But the reality is the Phillies' personnel is the greatest factor here. And at the moment, there is little the Phillies can do.
Lineup questions? Here are some answers
Phillies catcher Wilson Ramos hit .412 (7-for-17) with four doubles, one triple, four RBIs and a 1.176 OPS in his first four games since joining the lineup last week. He has been the team's hottest hitter (minimum 10 plate appearances since Wednesday), but he did not start Tuesday, even though the Phillies did not play Monday.
Kapler explained. First, he said Jorge Alfaro is 5-for-7 with one double, one home run and three RBIs in his career against Nationals right-hander and Tuesday starter Tanner Roark. Second, Kapler said the Phillies want to be careful with Ramos following a nearly month-long stint on the disabled list because of a strained left hamstring.
"Two consecutive days off is going to give him a chance to repair his body," Kapler said.
Kapler also said following heavy rains in the afternoon and more rain in the forecast, they "are really concerned about how we're going to manage his health through the end of the season and into October."
The Phillies also played Roman Quinn in right field, putting Nick Williams on the bench. Quinn has been playing more in center field recently, particularly as Odubel Herrera has struggled. But Herrera entered the game hitting .417 (15-for-36) with five doubles, one home run, six RBIs and three walks in his career against Roark. Williams was 2-for-13 with two walks and six strikeouts against Roark.