Pipeline preview: Adams in search of next big outing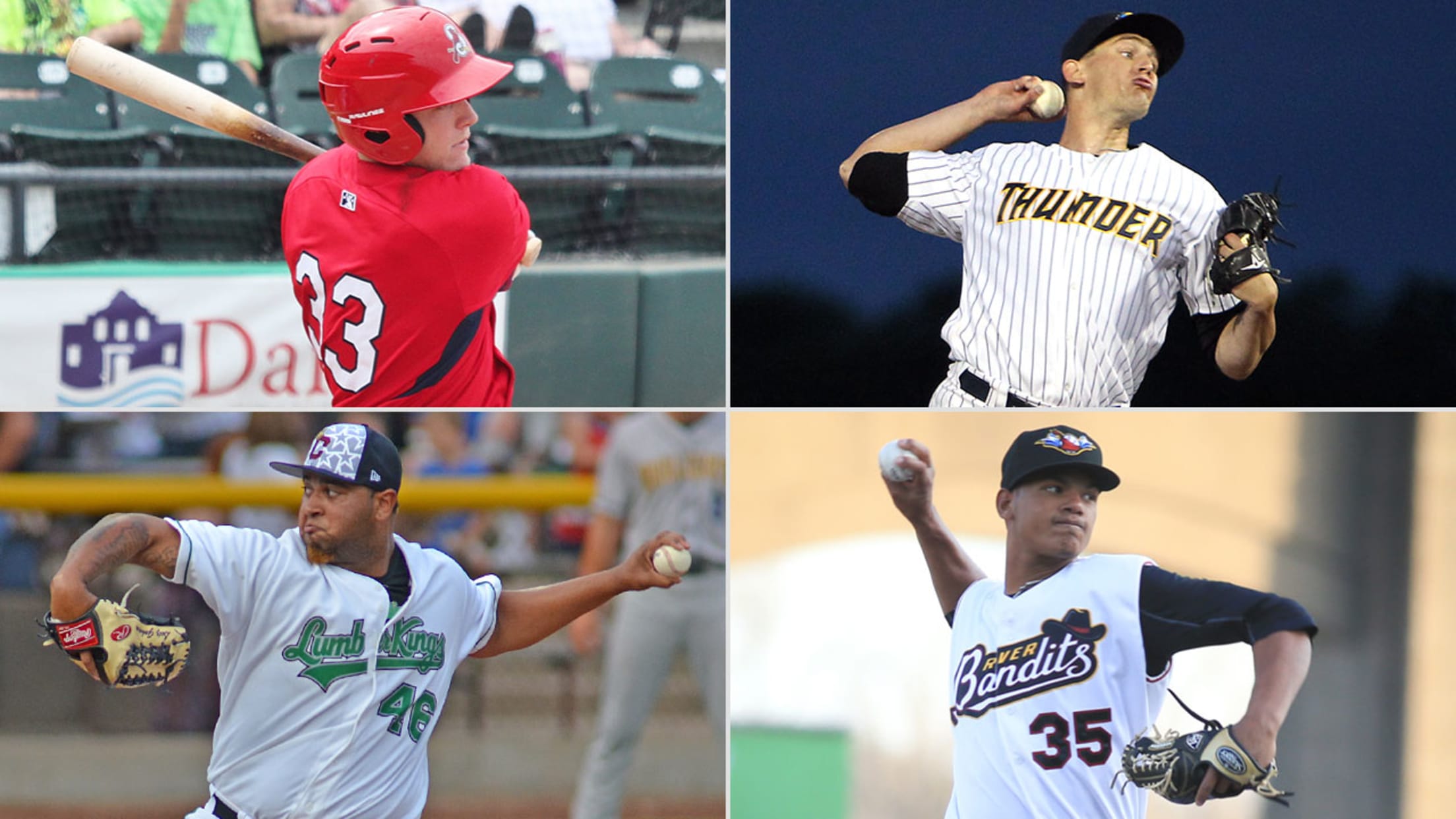 Here's a look at top prospects to watch in today's Minor League action:Hitter to watch: Harrison Bader (Cardinals' No. 10), Memphis vs. Round Rock (7:35 p.m. ET on MiLB.TV)Bader was the star in just his third game for Memphis on Friday, going 2-for-4 with his first Triple-A home run (14th
Here's a look at top prospects to watch in today's Minor League action:
Hitter to watch: Harrison Bader (Cardinals' No. 10), Memphis vs. Round Rock (7:35 p.m. ET on MiLB.TV)
Bader was the star in just his third game for Memphis on Friday, going 2-for-4 with his first Triple-A home run (14th of the season) and three RBIs in the Redbirds' 3-2 win over Round Rock. The 2015 third-rounder was promoted to the Minors' highest level after he batted .286/.350/.491 with 81 hits, including 28 extra-base hits over 73 games for Double-A Springfield.
Pitcher to watch: Chance Adams (Yankees' No. 19), Trenton at Richmond (6:05 p.m. ET on MiLB.TV)
Adams, 21, has allowed no more than one earned run in three of his four starts since being promoted to Double-A Trenton. Before moving up to the Eastern League, the 2015 fifth-rounder went 5-0 over 12 starts for Class A Advanced Tampa, with a 2.65 ERA and 73 strikeouts in 57 2/3 innings. He still hasn't lost a game this year, going 8-0 in 16 starts between both levels. He's posted a 92-24 strikeout-to-walk ratio and held opposing hitters to a .189 average in that span.
Duel of the day: Luiz Gohara (Mariners' No. 5) vs. Albert Abreu (Astros' No. 10), Clinton at Quad Cities (7 p.m. ET on MiLB.TV)
Gohara struggled somewhat with his control in his season debut for Class A Clinton, as he issued four walks but also struck out six in 4 1/3 innings. Overall, the 19-year-old lefty has pitched well across four starts, posting a 1.80 ERA and a 27-7 strikeout-to-walk ratio in 20 innings between Clinton and Class A Short Season Everett.
Abreu enters the day having allowed just one earned run on nine hits in 24 innings across his past four starts for Class A Quad Cities. As a result of his recent dominance, the hard-throwing righty has seen his ERA drop from 6.47 to 4.20. In 64 1/3 innings this season, Abreu has piled up 82 strikeouts against 38 walks while limiting hitters to just three home runs and a .184 average.
Saturday's Top 100 prospect probables

No. 31 Dillon Tate (Rangers' No. 3), Hickory at Rome (6 p.m. ET on MiLB.TV)
No. 49 Jorge Lopez (Brewers' No. 3), Colorado Springs vs. Iowa (8:05 p.m. ET on MiLB.TV)
No. 59 Braden Shipley (D-backs' No. 1), Reno at Fresno (8:05 p.m. ET on MiLB.TV)
More top prospect probables
Triston McKenzie (Indians' No. 6), Mahoning Valley at Staten Island (Short Season)
Taylor Guerrieri (Rays' No. 6), Montgomery at Jackson (Double-A)
Jordan Guerrero (White Sox No. 6), Birmingham vs. Jacksonville (Double-A)
Jake Jewell (Angels' No. 7), Inland Empire vs. Lancaster (Class A Advanced)
Mike Clevinger (Indians' No. 7), Columbus vs. Indianapolis (Triple-A)
Cody Ponce (Brewers' No. 8), Brevard County at Bradenton (Class A Advanced)
Tyler Mahle (Reds' No. 11), Pensacola vs. Biloxi (Double-A)
Travis Lakins (Red Sox's No. 11), Salem at Lynchburg (Class A Advanced)
Robert Gsellman (Mets' No. 12), Las Vegas vs. Albuquerque (Triple-A)
Kyle McGowin (Angels' No. 14), Salt Lake vs. El Paso (Triple-A)
Adam Plutko (Indians' No. 14), Columbus vs. Indianapolis (Triple-A)
Jesus Tinoco (Rockies' No. 15), Asheville vs. Charleston (Class A)
Max Wotell (Mets' No. 16), Kingsport at Danville
Chase De Jong (Dodgers' No. 17), Tulsa vs. Corpus Christi (Double-A)
Cody Poteet (Marlins' No. 17) vs. Luis Martinez (White Sox No. 29), Greensboro vs. Kannapolis (Class A)
Heath Fillmyer (A's No. 18), Stockton at San Jose (Class A Advanced)
Zach Lee (Mariners' No. 18) vs. Chris Stratton (Giants' No. 28), Tacoma at Sacramento (Triple-A)
Justin Jacome (Marlins' No. 18), Greensboro vs. Kannapolis (Class A)
Jaime Schultz (Rays' No. 18), Durham vs. Pawtucket (Triple-A)
Pedro Fernandez (Royals' No. 20), Northwest Arkansas at Frisco (Double-A)
Trey Nielsen (Cardinals' No. 22), Springfield vs. San Antonio (Double-A)
Jake Stinnett (Cubs' No. 22), Myrtle Beach at Wilmington (Class A Advanced)
Yency Almonte (Rockies' No. 28), Modesto vs. Lake Elsinore (Class A Advanced)
Brad Markey (Cubs' No. 29), Tennessee vs. Chattanooga (Double-A)
Dario Agrazal (Pirates' No. 30), West Virginia at Lakewood (Class A)