Pirates add lefty reliever Howard as waiver claim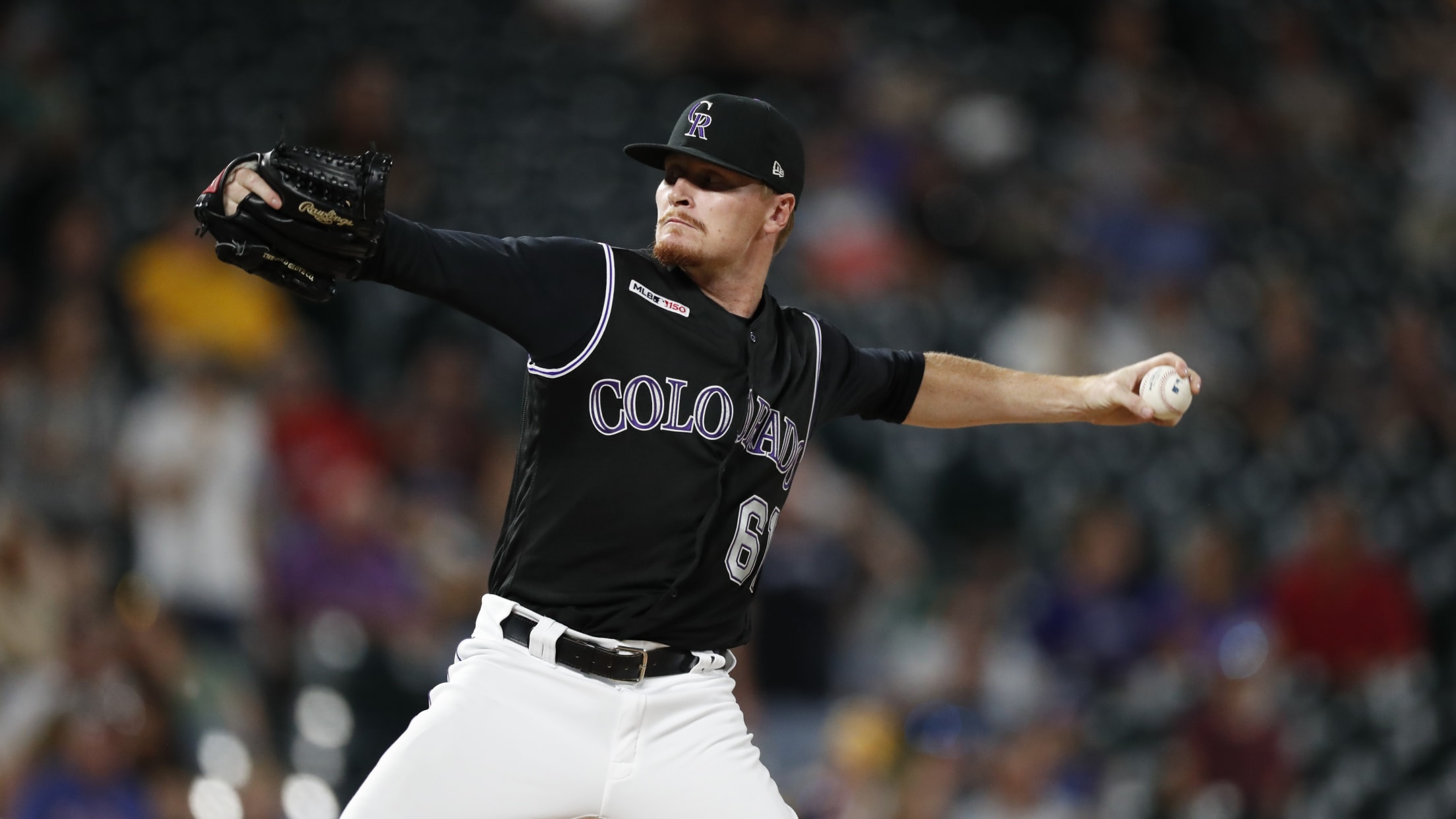 PITTSBURGH -- On the final day of the postseason, the Pirates made their first roster move after the dismissal of general manager Neal Huntington. Pittsburgh claimed reliever Sam Howard off waivers from Colorado on Wednesday, adding another left-handed option before the upcoming offseason roster churn. Howard, 26, posted a 3.91
PITTSBURGH -- On the final day of the postseason, the Pirates made their first roster move after the dismissal of general manager Neal Huntington.
Pittsburgh claimed reliever Sam Howard off waivers from Colorado on Wednesday, adding another left-handed option before the upcoming offseason roster churn. Howard, 26, posted a 3.91 ERA and 1.44 WHIP with 62 strikeouts and 23 walks in 50 2/3 innings over 42 appearances for Triple-A Albuquerque this past season. He also went 2-0 with a 6.63 ERA in 20 relief outings over two stints with the Rockies this year.
The Rockies selected Howard in the third round of the 2014 Draft. He made his Major League debut in 2018, recording a 2.25 ERA in four appearances over three stints with the Rockies. The Pirates are thin on lefty relief options, assuming Steven Brault remains a starter, with only fellow waiver claims Williams Jerez and Wei-Chung Wang set to return.
The next week will be full of roster moves as clubs prepare their 40-man rosters for the start of the offseason. On Thursday, eligible players, including the Pirates' Francisco Liriano, Melky Cabrera and Lonnie Chisenhall, become Major League free agents at 9 a.m. ET. On Monday, clubs must reinstate players from the 60-day injured list; the Pirates will have eight such players, which means they will need to create roster spots to add them.
The Bucs cleared three roster spots last Friday by sending Steven Baron, Corban Joseph and Jake Elmore outright to Triple-A Indianapolis.