Pirates host sixth annual 'Dads' Trip'
20 fathers of players, staff members joining team in Philadelphia; Musgrove feeling good after bullpen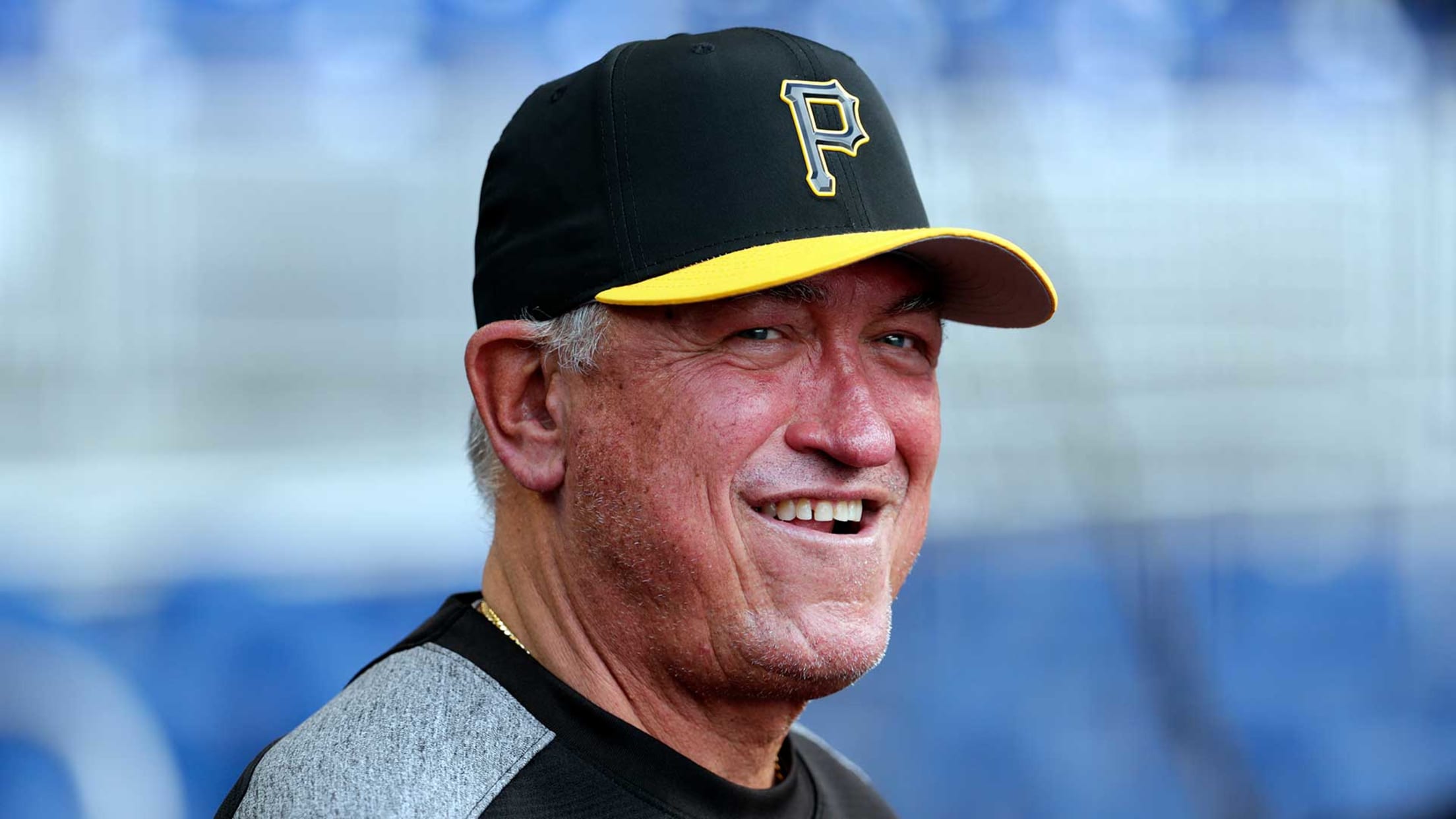 PHILADELPHIA -- Bill Moran, the father of Pirates third baseman Colin Moran, didn't even know the "Dads' Trip" existed a month ago. He was all smiles Thursday in the visitors' clubhouse at Citizens Bank Park.The Pirates are hosting their sixth annual Dads' Trip this weekend in Philadelphia, with the fathers
PHILADELPHIA -- Bill Moran, the father of Pirates third baseman Colin Moran, didn't even know the "Dads' Trip" existed a month ago. He was all smiles Thursday in the visitors' clubhouse at Citizens Bank Park.
The Pirates are hosting their sixth annual Dads' Trip this weekend in Philadelphia, with the fathers of 20 players and staff members participating during the four-game series. It's especially memorable for the fathers experiencing the trip for the first time, like Moran.
"This is a lot of fun," said Moran, whose son is hitting .313 during his first season with the Bucs. "From arriving at the ballpark on Wednesday, being on the field -- that was awesome, throwing the ball to him -- going up to the suite, hanging out up there, going on the plane. This is incredible."
The group of Pirates parents gathered Wednesday at PNC Park, where the Bucs were a 10-2 winner over the Rockies. The dads were on the club's flight to Philadelphia and many of them were making themselves at home in the clubhouse before the Bucs took batting practice Thursday.
"It's one of the best things I've ever been a part of in the Major Leagues. I'm so proud of our organization," Pirates manager Clint Hurdle said. "... We've had some turnover and transition, and you get new dads that never, ever even thought they'd have a chance to do this. It's like adult Disney World. It's like a dad's Disney World for four days."
Hurdle met with reporters prior to the series opener against the Phillies with his dad, Clint Sr., sitting in his office. Hurdle wants the players and their dads to savor every part of the trip.
"I slapped [a player] on the back of the head last night because he had his phone out at dinner with his dad. I thought it was inappropriate," Hurdle said with a laugh. "Dad flew in to see you. You have your phone out? What are you doing?"
Musgrove throws bullpen
Right-hander Joe Musgrove said he felt good after throwing a 25-pitch bullpen session off the mound at Citizens Bank Park on Thursday.
Musgrove, who is on the disabled list with a strained muscle in his right shoulder, said he threw mostly fastballs and changeups during the low-intensity session with pitches around 75-80 mph.
"With the intensity we're at, I don't think I'll have any trouble recovering," Musgrove said. "I felt pretty good."
Musgrove, 25, has a 4.52 ERA in 49 Major League appearances (25 starts) for the Astros over the last two seasons. Part of the Gerrit Cole trade, Musgrove has not pitched for the Pirates this season.
Musgrove said he planned on throwing a more intense, 35-pitch bullpen session on Sunday and hoped to add a simulated game next Wednesday in Pittsburgh before going out for a rehab assignment.
"We're going to progress little by little and if we have any issues we can tone it back," he said.
Stephen Pianovich is a contributor to MLB.com.