Bucs option Keller as Williams returns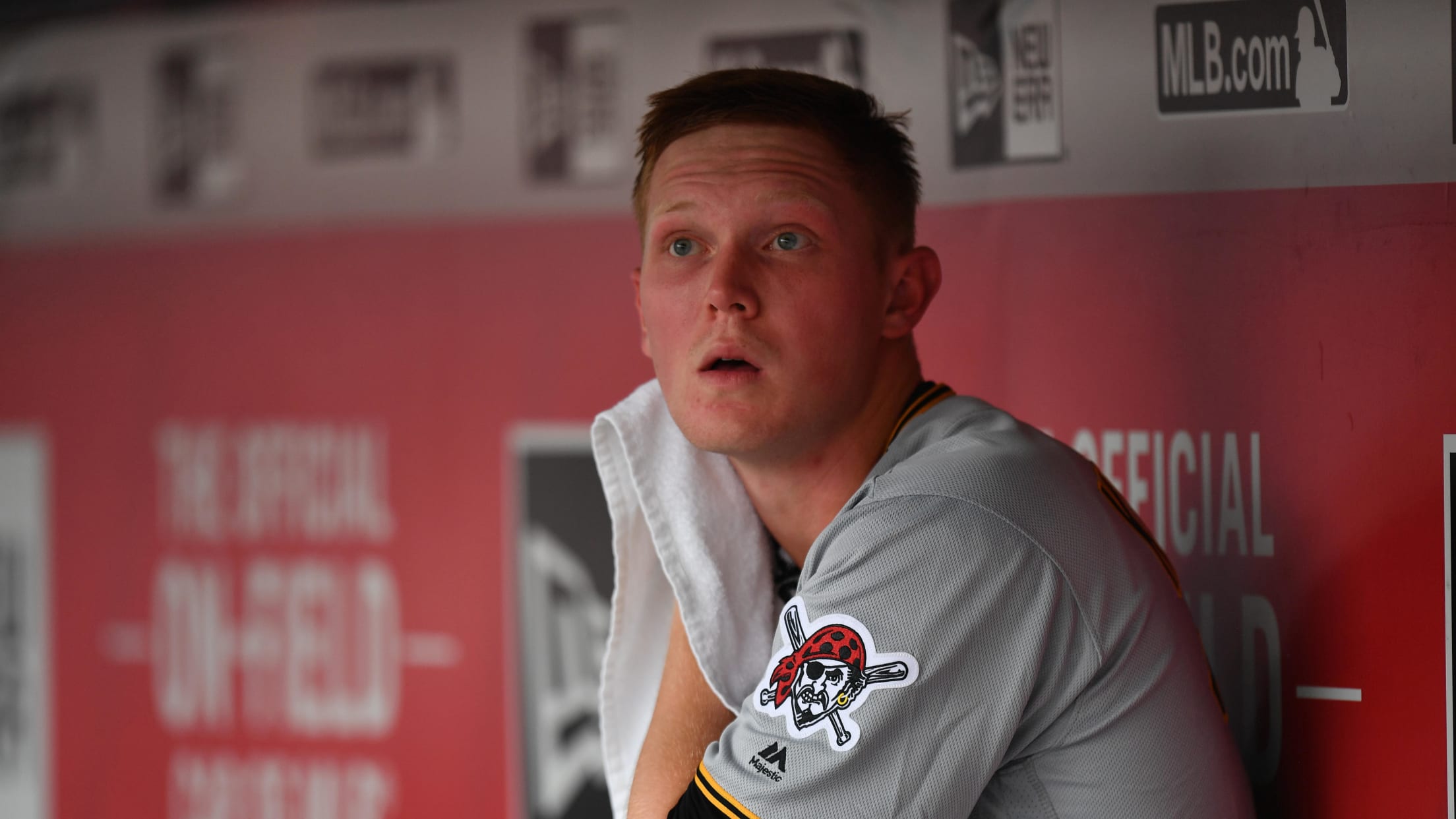 PITTSBURGH -- With Trevor Williams rejoining the rotation on Wednesday, the Pirates optioned top prospect Mitch Keller back to Triple-A Indianapolis. Keller's outing in the Pirates' 5-4 loss to the Tigers on Tuesday night was encouraging in some ways, but he still showed that there is room to improve in
PITTSBURGH -- With Trevor Williams rejoining the rotation on Wednesday, the Pirates optioned top prospect Mitch Keller back to Triple-A Indianapolis.
Keller's outing in the Pirates' 5-4 loss to the Tigers on Tuesday night was encouraging in some ways, but he still showed that there is room to improve in the Minors. The right-hander allowed four runs (two earned) on four hits and two walks while striking out six in five innings.
"It's been a huge learning lesson," Keller said on Tuesday night. "Everyone's a really good hitter. I just need to be a better pitcher."
Pirates manager Clint Hurdle said his staff gave Keller some advice and instruction after reviewing his performance. Specifically, they addressed Keller's pitch usage.
Primarily a fastball-curveball-changeup pitcher (in that order) before adding a slider earlier this season, Keller threw his fastball 64.6 percent of the time for Pittsburgh. He used his slider 21.3 percent of the time, his curveball only 9.1 percent of the time and his changeup 4.9 percent.
On Tuesday, Keller only threw 10 curveballs -- seven of which were taken for balls. But the fix is not as simple as just telling Keller to throw more breaking balls. He'll have to more consistently execute those pitches, especially his curveball, in and out of the strike zone to make them viable offerings against Major League hitters.
"Getting Triple-A hitters out is completely different than getting Major League hitters out," Hurdle said. "A lot of the chase pitches you can throw in [Triple-A], people don't chase up at this level. Middle-of-the-lineup bats in [Triple-A] end up being bottom-of-the-lineup bats here.
"We were able to show him some things, basically, just the process of what has gone on since he's been up here -- the pitch mix, the execution, the lack of chase at times, the number of foul balls and why those occurrences are probably happening. It's all part of the educational process, which we think will actually make him better the next time he gets the opportunity to come up here and join us and help us."
That opportunity may not come for a little while. Williams returned on Wednesday. Joe Musgrove and Chris Archer will start this weekend. Steven Brault will remain in the rotation to start Sunday against the Padres. Jordan Lyles will make a six-inning, 85-pitch rehab start in the Minors on Sunday, putting him in line to round out the five-man rotation late next week.
Keller handled his demotion well, Hurdle said.
"I believe he's in a very good place," Hurdle added. "He's being challenged, and you learn a lot about people through adversity -- more about people through adversity than you do success."
Trainer's room
Pirates director of sports medicine Todd Tomczyk provided the following updates on Pittsburgh's injured players.
• Catcher Francisco Cervelli (concussion) has been cleared to resume all baseball activities. Whenever the Pirates feel Cervelli is back in playing shape, he will have to be cleared again by a neurologist before he is eligible to play in games. He is scheduled to be reexamined early next week.
• Setup man Keone Kela (right shoulder inflammation) is making "very nice progress" at the Pirates City complex in Bradenton, Fla., Tomczyk said. Kela has played catch from 90 feet on consecutive days.
• Opening Day starter Jameson Taillon (right elbow flexor tendon strain) is entering the advanced stages of his pre-throwing exercises, but is not yet throwing. The Pirates should have a better sense of his status within the next two weeks.
• Shortstop Erik Gonzalez (broken collarbone) is nearly ready for a rehab assignment. He has been fielding grounders, running, throwing, hitting and sliding.
• Reliever Nick Burdi (nerve issue in right biceps) is playing catch on flat ground in Bradenton, despite still experiencing intermittent symptoms.
• Right-hander Rookie Davis (right middle finger blister) is in line to make another rehab start after throwing three innings on Sunday.
• Outfielder Lonnie Chisenhall, out all season, is still at home and seeking another medical opinion on his strained left calf.
• Third-base prospect Ke'Bryan Hayes (fractured left index finger) will resume light baseball activities soon, while shortstop prospect Oneil Cruz (fractured right foot) should start a build-up toward game action in the next week to 10 days.
Draft signings
The Pirates announced a pair of Draft signings on Wednesday, officially landing a pair of high-upside prep players selected on Day 3 of the Draft.
Pittsburgh signed outfielder Jase Bowen, an 11th-rounder who was committed to play football and baseball for Michigan State University, and right-hander Ryan Harbin, the Pirates' 17th-round pick. Both will begin their professional careers in the Rookie-level Gulf Coast League.
Harbin signed for an over-slot bonus of $397,500, with $272,500 of that counting toward Pittsburgh's bonus pool, according to MLB Pipeline's Jim Callis.