Pirates shuffle pitching schedule after rainout
Niese works in batting cage with scheduled start canceled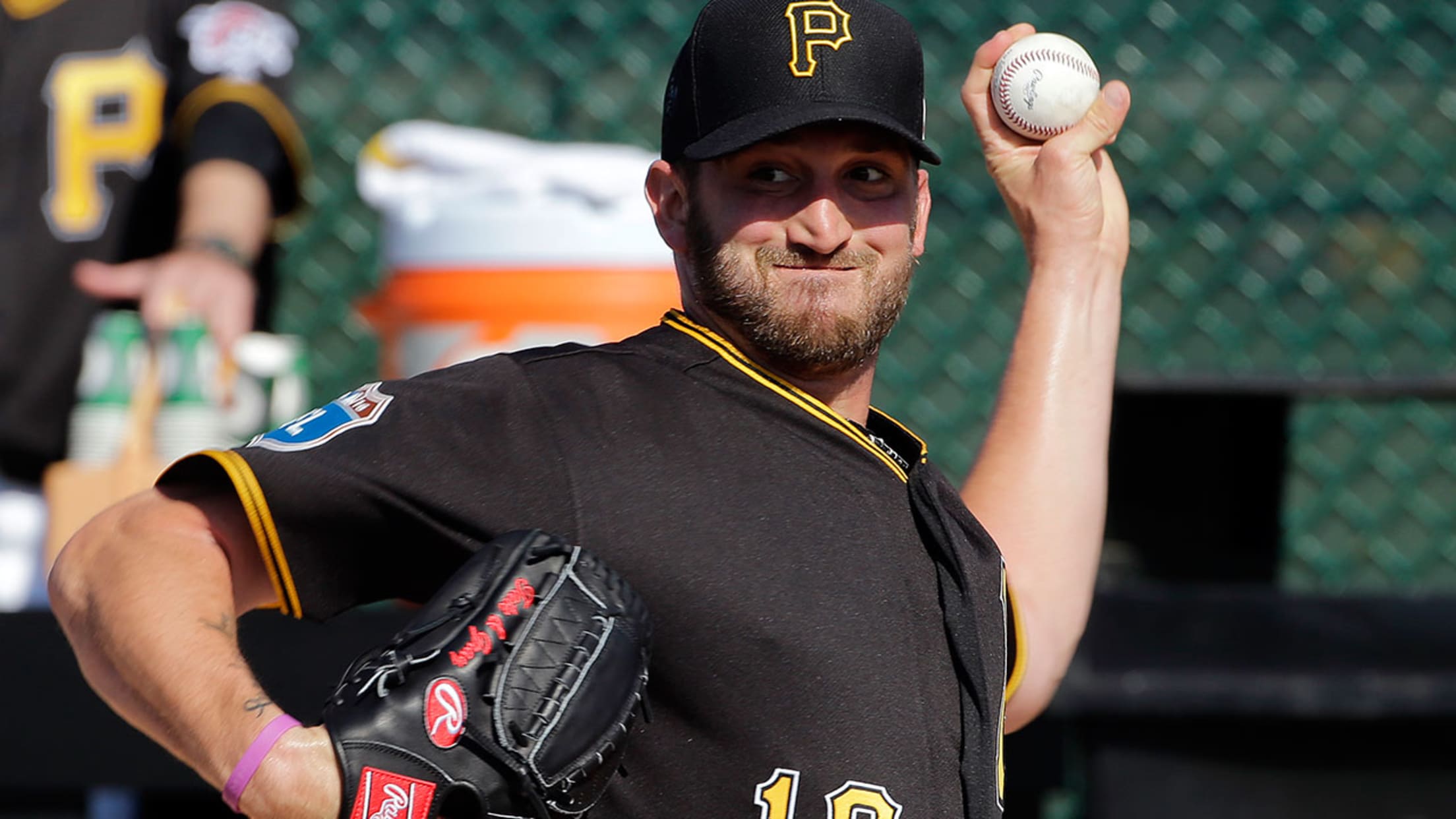 Jonathon Niese threw in the Pirates' indoor batting cages after his scheduled start on Saturday was canceled. (AP)
BRADENTON, Fla. -- Rain throughout the Tampa area on Saturday threw a possible wrench in the Pirates' pitching plans. But Pittsburgh will keep its schedule in line despite the cancellation of Saturday's game against the Twins at McKechnie Field.Left-hander Jonathon Niese and reliever Eric O'Flaherty, both slated to pitch, got
BRADENTON, Fla. -- Rain throughout the Tampa area on Saturday threw a possible wrench in the Pirates' pitching plans. But Pittsburgh will keep its schedule in line despite the cancellation of Saturday's game against the Twins at McKechnie Field.
Left-hander Jonathon Niese and reliever Eric O'Flaherty, both slated to pitch, got their work in Saturday in the indoor batting cages. Rather than push Niese back to Sunday's game against the Blue Jays in Dunedin, Fla., the Pirates will send right-hander A.J. Schugel to make that start.
Scheduled to pitch after Schugel in Sunday's game at 1:07 p.m. ET against the Blue Jays, which can be seen on MLB.TV: Cory Luebke, Arquimedes Caminero, Rob Scahill, Curtis Partch and Guido Knudson.
• Meadows has surgery to repair orbital fracture
Schugel will start while right-hander Ryan Vogelsong works in a Minor League game at the club's Pirate City complex Sunday morning. It will be the second time in three days the Pirates have sent a member of their starting rotation to pitch in a Minor League game instead of a Grapefruit League exhibition.
Gerrit Cole pitched against the Yankees' Triple-A team on Friday afternoon. Vogelsong is expected to throw five innings or 80 pitches on Sunday.
"We always pick one of the last two outings to take one of our starting rotation guys, when we're ramping up the number of pitches, so we can get them in a controlled environment when we're trying to push them toward 75 [pitches] and then eventually 100," manager Clint Hurdle said. "One of those two outings, we put them over there where we have some control over the environment."
Closer Mark Melancon and setup man Tony Watson are also expected to pitch against Minor Leaguers at Pirate City on Sunday morning.
Canceled game ticket options: Tickets for Saturday's game may be exchanged for a subsequent Pirates Spring Training or Bradenton Marauders game at McKechnie Field during the 2016 season, subject to availability. A refund may also be request. For more information, visit the Pirates' spring rainout policy here.