Bucs weighing possible pre-Deadline additions
Team wants controllable pitching; not expected to pursue Archer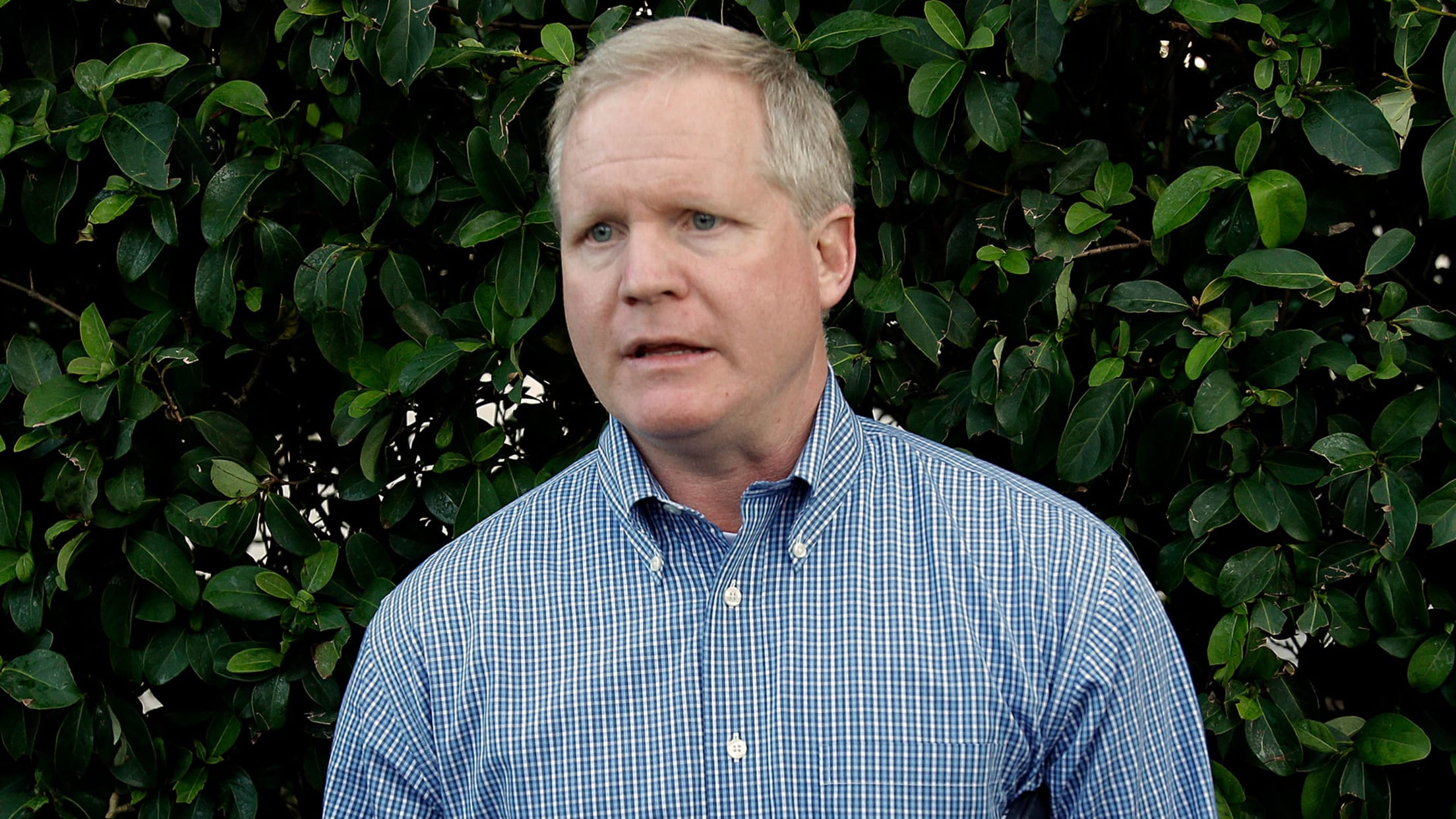 PITTSBURGH -- The Pirates' young rotation has taken a step forward and their bullpen has stabilized over the past three weeks, but they are still in the market for pitching upgrades. Pittsburgh's front office is looking for controllable pitching, according to a source, as Tuesday's non-waiver Trade Deadline approaches. MLB
PITTSBURGH -- The Pirates' young rotation has taken a step forward and their bullpen has stabilized over the past three weeks, but they are still in the market for pitching upgrades. Pittsburgh's front office is looking for controllable pitching, according to a source, as Tuesday's non-waiver Trade Deadline approaches. MLB Network insider Ken Rosenthal reported on Sunday that the Bucs are looking for a contractually controlled starting pitcher along with bullpen help, but noted they are "not believed to be at the forefront" in pursuit of Rays starter Chris Archer.
General manager Neal Huntington reiterated on Sunday that the Pirates would "love to add" to their current roster while also building a club that will continue to contend, but they are not limiting their options.
"We're open to really anything at this point in time and having conversations on having all levels and fronts," Huntington said.
Seeking someone who will help this year and beyond seems like a sensible approach for the Pirates, who began Sunday sitting three games out of a National League Wild Card spot and six games behind the NL Central-leading Cubs. They have just a 14.2 percent chance to make the postseason, according to FanGraphs' playoff odds, and their competition is making moves. The Cubs acquired Jesse Chavez and Cole Hamels, while the Brewers recently added Joakim Soria and Mike Moustakas.
But the Pirates like their young core, and while their sights are still set on the division crown, they see an opportunity to compete in a wide-open NL Wild Card race. Huntington said they can add payroll "if the right opportunity's out there," and noted it is "not our intent" to sell off players.
"We're engaged in conversations on multiple players, and we'd like to add to this group," Huntington said. "[We] recognize that those that we're chasing are adding and are cognizant of that. How it impacts what we're able to do? At the end of the day, we need to do what we feel is best for this club and best for this organization."
The Pirates have been connected to Rangers closer Keone Kela, who won't reach free agency until after the 2020 season. Reports have not linked them to any specific starters, but someone like Mets right-hander Zack Wheeler -- who started on Sunday at PNC Park -- could be a fit. Wheeler is under club control for the rest of this season and next year, so he would not be a two-month rental.
Cost-controlled starting pitching does not come cheap, however. The Rays, for instance, have reportedly set a high acquisition cost for Archer due to his club-friendly contract, which includes three years of control for only $27.5 million total. The other popular trade candidates come with various caveats.
Wheeler has pitched well enough lately that the Mets might decide to keep him. Michael Fulmer is injured. Sonny Gray has struggled mightily in New York. Marcus Stroman has a 5.20 ERA in Toronto, Danny Duffy has a 4.70 mark in Kansas City and Jake Odorizzi sits at 4.58 in Minnesota. Dan Straily's 5.42 FIP suggests he's due for some regression in Miami. Orioles starters Dylan Bundy and Kevin Gausman have shown flashes of their potential, but each right-hander has a below-average adjusted ERA+ this season.
The Pirates must also ask if what they can get is that much better than what they have. Jameson Taillon has rounded into form lately. Trevor Williams has bounced back from a rough stretch. Joe Musgrove has been good more often than not. Nick Kingham's numbers are marred by two ugly three-inning starts. Ivan Nova has a 3.59 ERA in nine starts since coming off the disabled list. Chad Kuhl is on the DL, but Clay Holmes appears to be ready for the Majors and top prospect Mitch Keller is waiting in Triple-A.
Pittsburgh feels comfortable with its back-end bullpen quartet of Felipe Vazquez, Kyle Crick, Edgar Santana and Richard Rodriguez But there is always room for improvement and more depth, and it's generally easier to find available, impactful relievers than starters before the non-waiver Trade Deadline.
Around the horn
• Austin Meadows, recalled on Saturday from Triple-A Indianapolis, started in left field on Sunday in place of the injured Corey Dickerson.
After a strong start in the Majors, Meadows said he accepted his demotion as "motivation." He didn't work on anything in particular in Triple-A, he said, but he wanted to take advantage of the consistent playing time after playing sporadically toward the end of his first big league stint.
"It's good to be back. Feels like yesterday I was here," Meadows said. "I'm excited to be back and join the group. They've got a good thing going right now, so I'm excited to be a part of it."
• Dickerson (strained left hamstring) hopes to return from the disabled list on Saturday. He initially hoped to avoid the DL, but acknowledged on Sunday that he couldn't currently play without limitations.
"I play too hard. I like to say I play relentless. I can't play at 40 percent or 60 percent or cut back the normal way I play," Dickerson said. "You've got to be careful. You have your mind on every step, and you don't want to make the same mistake and have a setback. … I didn't want to deal with that. I want to be able to go out there and play 100 percent."
• With Josh Bell on the disabled list, David Freese started at first base on Sunday. Manager Clint Hurdle wouldn't commit to one first baseman while Bell is out, but with the Cubs set to start lefties Jonathan Lester and Cole Hamels this week, it's possible Freese could start at third with Jose Osuna at first.