Progressive Field hosts Pitch, Hit & Run competition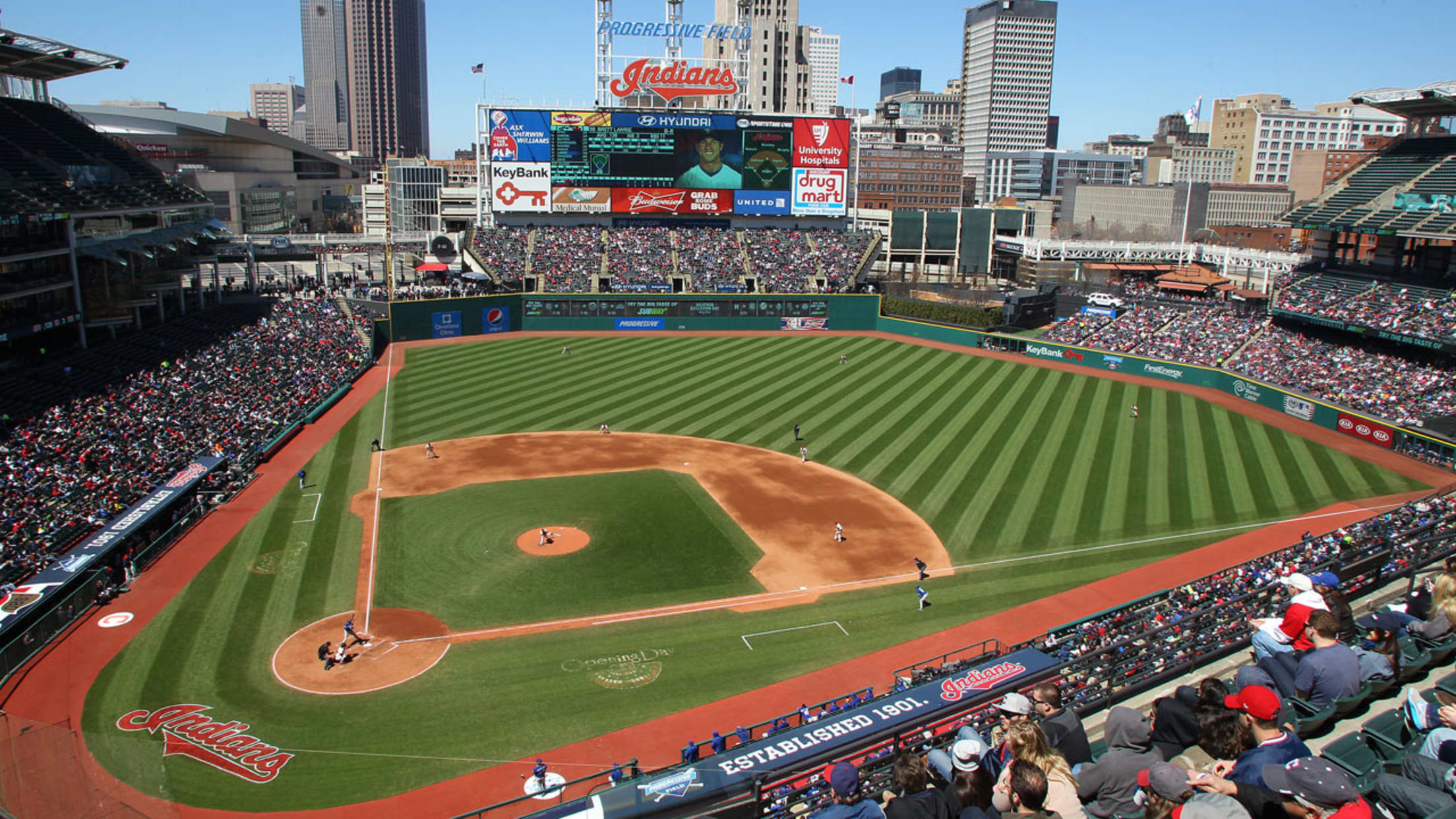 Progressive Field hosted 24 Pitch, Hit & Run competitors for Saturday's regional finals. (AP)
CLEVELAND -- Every crack of the bat was followed by a roar of applause. A chorus of chants rang out from behind the home dugout, encouraging each runner who rounded third and headed for home.Progressive Field hosted 24 participants on Saturday in the Scotts MLB Pitch Hit & Run competition
CLEVELAND -- Every crack of the bat was followed by a roar of applause. A chorus of chants rang out from behind the home dugout, encouraging each runner who rounded third and headed for home.
Progressive Field hosted 24 participants on Saturday in the Scotts MLB Pitch Hit & Run competition and their family members, who sat directly behind the Indians' dugout cheering as loudly as they could.
"It was heartwarming," said Mary Bayus, one of the winners, "because you know people have your back -- and they are behind you and by your side."
Bayus' father, who was one of the many encouraging fans in the stands, agreed.
"It's a thrill. I love it," Ron Bayus said. "I'm for the kids. I coach [Mary] and love all the cheering. This is for the kids."
For many of these kids, this was an opportunity of a lifetime -- a chance to play in a Major League ballpark. Two-dozen kids, ages 7-14, put their skills to the test in three drills: pitching, hitting, and running.
At the end of the event, the scores were totaled up and each member was ranked in their own division. Both baseball and softball had four divisions each, with three members in each division, meaning everyone received a home-plate plaque with either first, second, or third place etched on it.
The winner of the 7-8-year-old softball division was Brittyn Burns of Rockford, Ohio. Sophia Gregory of Alliance, Ohio, took home first in the 9-10-year-old softball division. Skyler Benedik of Ravenna, Ohio, claimed first in 11-12-year-old softball division. The winner of the 13-14-year-old softball division was Bayus of Struthers, Ohio.
"It feels good, honestly," Bayus said. "I have come a long way with softball. I've only been playing for four years."
Not all victors were first-timers in this competition. Chaz Neuenschwander of Willshire, Ohio, was able to take home the gold in the 13-14-year-old baseball division, after finishing in third place last year.
"I just wanted to be better," Neuenschwander said. "I improved on pitching and also improved on hitting. It feels really cool."
Joining Neuenschwander in the winners' circle of the baseball division was Camden Glaser of McComb, Ohio (11-12 age group), Ryan Walsh of Grafton, Ohio (9-10 age group), and Kaiden Csendes of Oregon, Ohio (7-8 age group).
Each first-place winner is eligible to be selected to compete in the finals of the Pitch, Hit & Run competition during All-Star Week at Petco Park in San Diego. Select members will be picked from the 30 different competitions that take place through June 26.
But as everybody who was on hand at Progressive Field can attest, all 24 kids left the ballpark as winners. They got to spend a couple of hours on a big league ballpark playing in front of a crowd that urged them on every step of the way.
Shane Jackson is a reporter for MLB.com based in Cleveland.