Spark some fun with Pitch, Hit & Run
It's easy for coaches to host MLB's official skills competition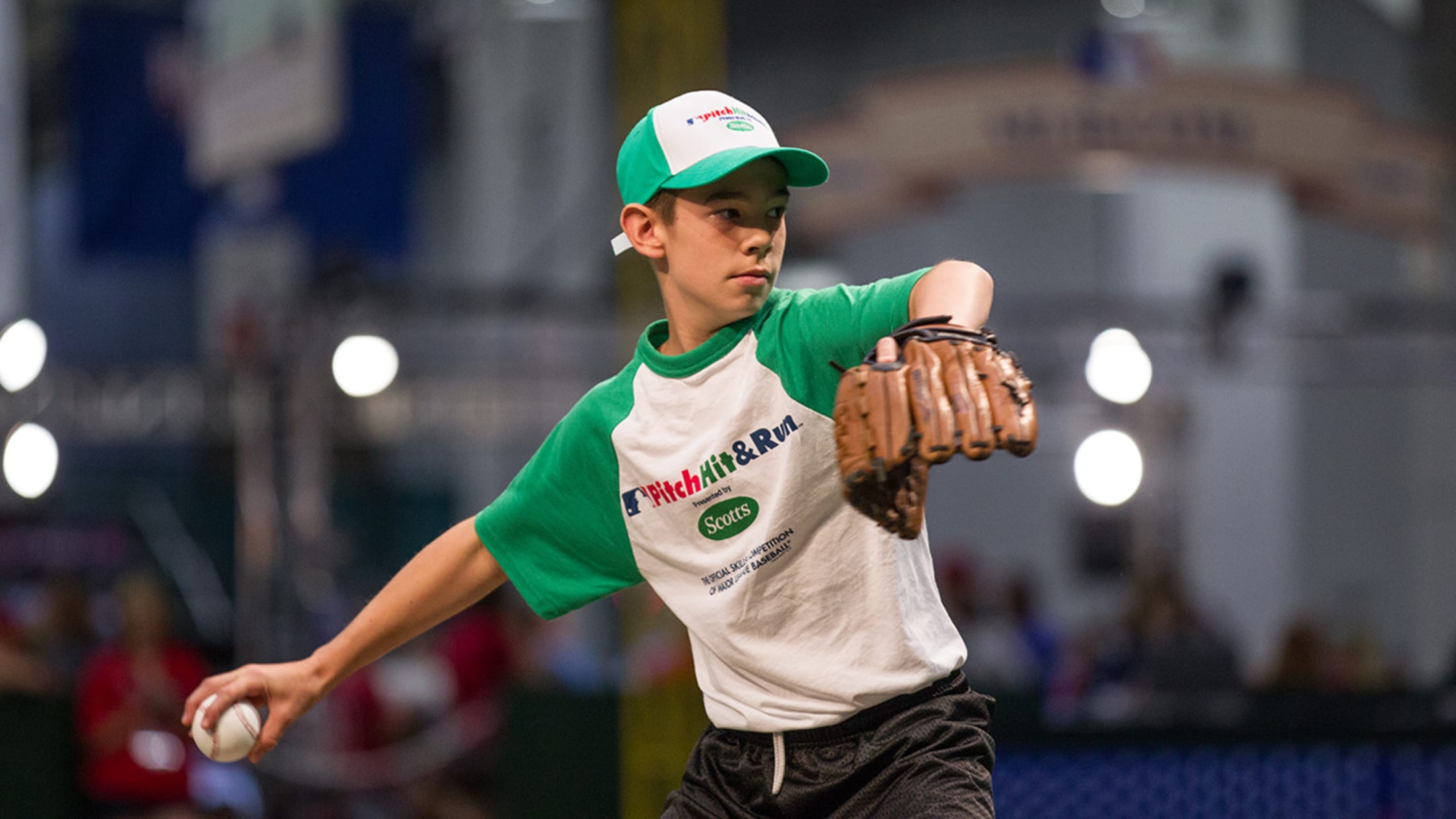 MLB's Pitch, Hit & Run competition is a fun way to show off your skills. (Getty Images) (J.Geil/Getty Images)
Famed Yankees slugger Joe DiMaggio once said it best: "You look forward to Opening Day like a birthday party when you're a kid." And as Opening Day closes in, kids are sure to be itching to get outside, swing a bat and fire off a fastball.MLB's Pitch, Hit & Run
Famed Yankees slugger Joe DiMaggio once said it best: "You look forward to Opening Day like a birthday party when you're a kid." And as Opening Day closes in, kids are sure to be itching to get outside, swing a bat and fire off a fastball.
MLB's Pitch, Hit & Run -- the league's official skills competition -- can inspire their competitive spirits while also giving them the chance to win some amazing prizes, like a trip to the All-Star Game and Home Run Derby. Registration is now open for the competition, which presents a fun opportunity for kids to showcase their baseball or softball skills on a national stage. Boys and girls ages 7-14 get the chance to play against the best amateur baseball and softball talent in both local and national tournaments. Participants demonstrate their ability to throw strikes with precision, hit off a tee with distance and accuracy, and display blazing speed while running between bases.
Not only is Pitch, Hit & Run a fun way to get outside and be active, but it's very easy to organize: a day-long PHR event can be held by any league, civic group or set of volunteers in a community or neighborhood.
For the past two seasons, Josh Nielsen, a shortstop and pitcher in the Tulpehocken Little League in Womelsdorf, Pa., has participated in MLB's Pitch, Hit & Run competition. The 13-year-old filled us in on some of the special moments from his experience at the 2015 National Finals, held during All-Star Week in Cincinnati:
What interested you about participating in Pitch, Hit & Run?
Pitch, Hit & Run interested me most because of the competition involved and, last year, trying to beat my score from 2014.
How did playing Little League help you get ready for PHR?
Playing Little League helped me to get the confidence I needed to perform under high-pressure situations. I enjoy pitching the most; that's my most favorite part of the game.
What was it like advancing through the different PHR levels?
Advancing was a lot of fun. Playing on so many different baseball fields -- especially in Philadelphia, where Jimmy Rollins, Chase Utley, Mike Schmidt and Steve Carlton have all played -- was a dream come true.
What moments stand out from your trip to the MLB All-Star Game?
Watching Mike Trout hit a home run on the first at-bat of the game was awesome. So was getting to shag two of Todd Frazier's Home Run Derby hits and making new friends from all over the U.S. and Canada.
If you're interested in entering or organizing MLB's Pitch, Hit and Run competition in your local area, visit PitchHitRun.com to find out more.
Chris Downs is director of publicity for Little League Baseball.