Bosio misses game with medical issue
Bullpen coach Anderson filling in as pitching coach vs. Indians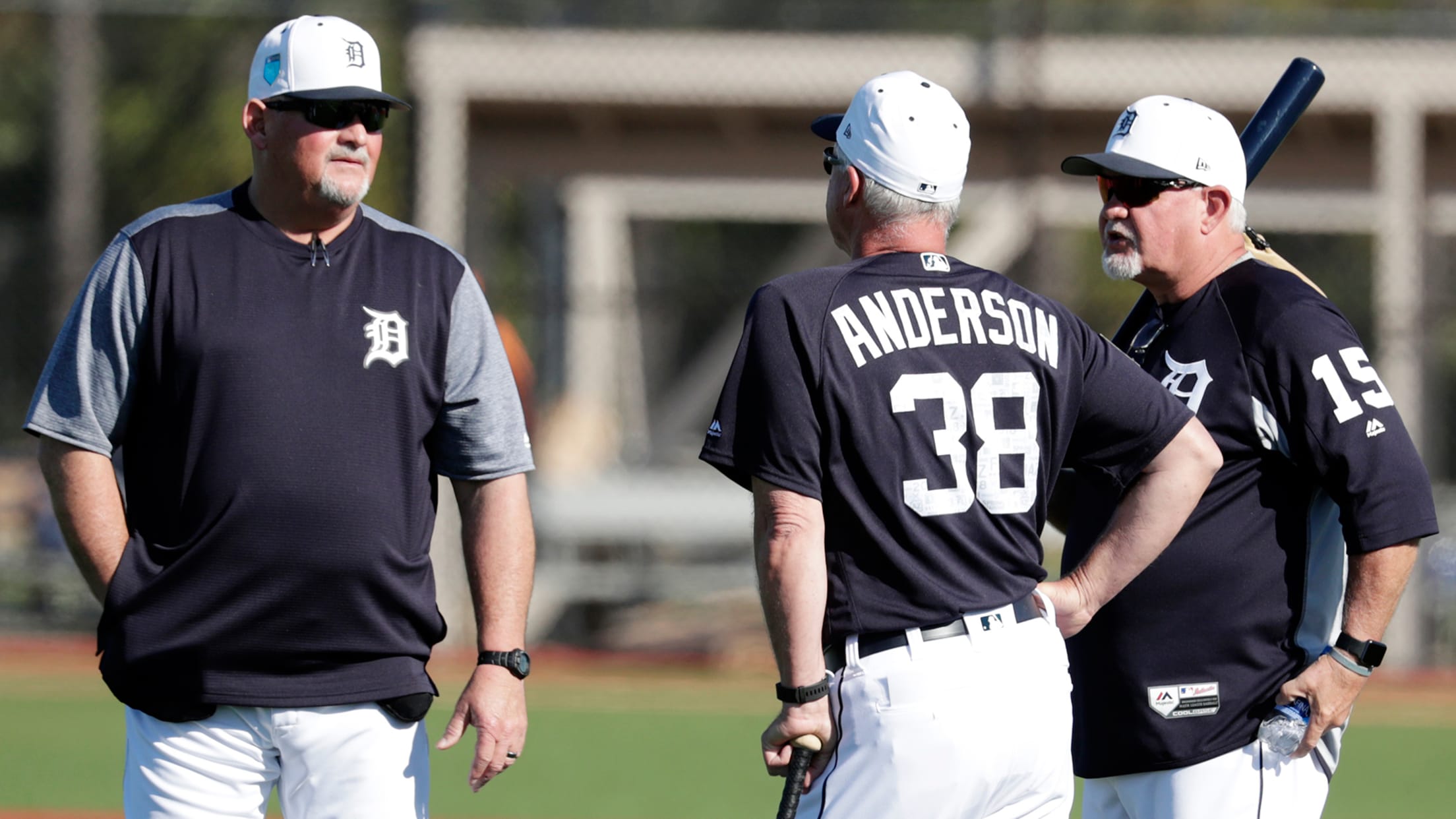 CLEVELAND -- Tigers pitching coach Chris Bosio missed Tuesday's game against the Indians at Progressive Field with what manager Ron Gardenhire called a personal medical issue."Yesterday he started having a few issues, just not feeling well, but he stayed around for the ballgame and made it through," Gardenhire said. "Just
CLEVELAND -- Tigers pitching coach Chris Bosio missed Tuesday's game against the Indians at Progressive Field with what manager Ron Gardenhire called a personal medical issue.
"Yesterday he started having a few issues, just not feeling well, but he stayed around for the ballgame and made it through," Gardenhire said. "Just making sure he gets checked out by the doctors. …
"They're running some tests on him. We'll see how he does."
Bullpen coach Rick Anderson moved into the dugout to fill in, reprising his longtime role as pitching coach from Gardenhire's Minnesota tenure. Tigers Minor League pitching coordinator A.J. Sager, who lives in Toledo, Ohio, drove over to fill in as bullpen coach.
The Tigers hired Bosio as pitching coach last fall after six seasons in the same role with the Cubs. The 54-year-old spent the offseason and Spring Training on the mend after breaking his ankle on a line drive during Cubs batting practice late last season.
VerHagen answers in a pinch
Drew VerHagen hadn't pitched in a game in nearly a week when he had to warm up in a hurry Monday night. Buck Farmer's glute injury forced him into action in a pinch, inheriting runners at the corners with one out in the seventh inning of a game the Tigers were trailing by two runs.
VerHagen turned in one of his better relief appearances, striking out three of the five batters he faced over 1 2/3 hitless innings. His fastball averaged 94 mph, according to Statcast™, topping out just shy of 96, while his slider induced three swings-and-misses and no contact.
"He came in and he dealt," catcher James McCann said. "His ball was explosive out of his hand. His slider was very good."
VerHagen said he didn't have time to think about a game plan, even though he had a little bit of time to warm up. In that case, he said, it might have been an advantage.
"I think it helps," VerHagen said. "It kind of removes any thought of trying to tinker with your pitches or trying to make something better, because you really are just trying to get your arm loose and get your pitches over the plate."
The outing continued a run of strong relief from VerHagen since his Opening Day performance in a setup situation. He has totaled 4 2/3 hitless innings with a walk and six strikeouts since then.