Play Ball holds clinic on South Side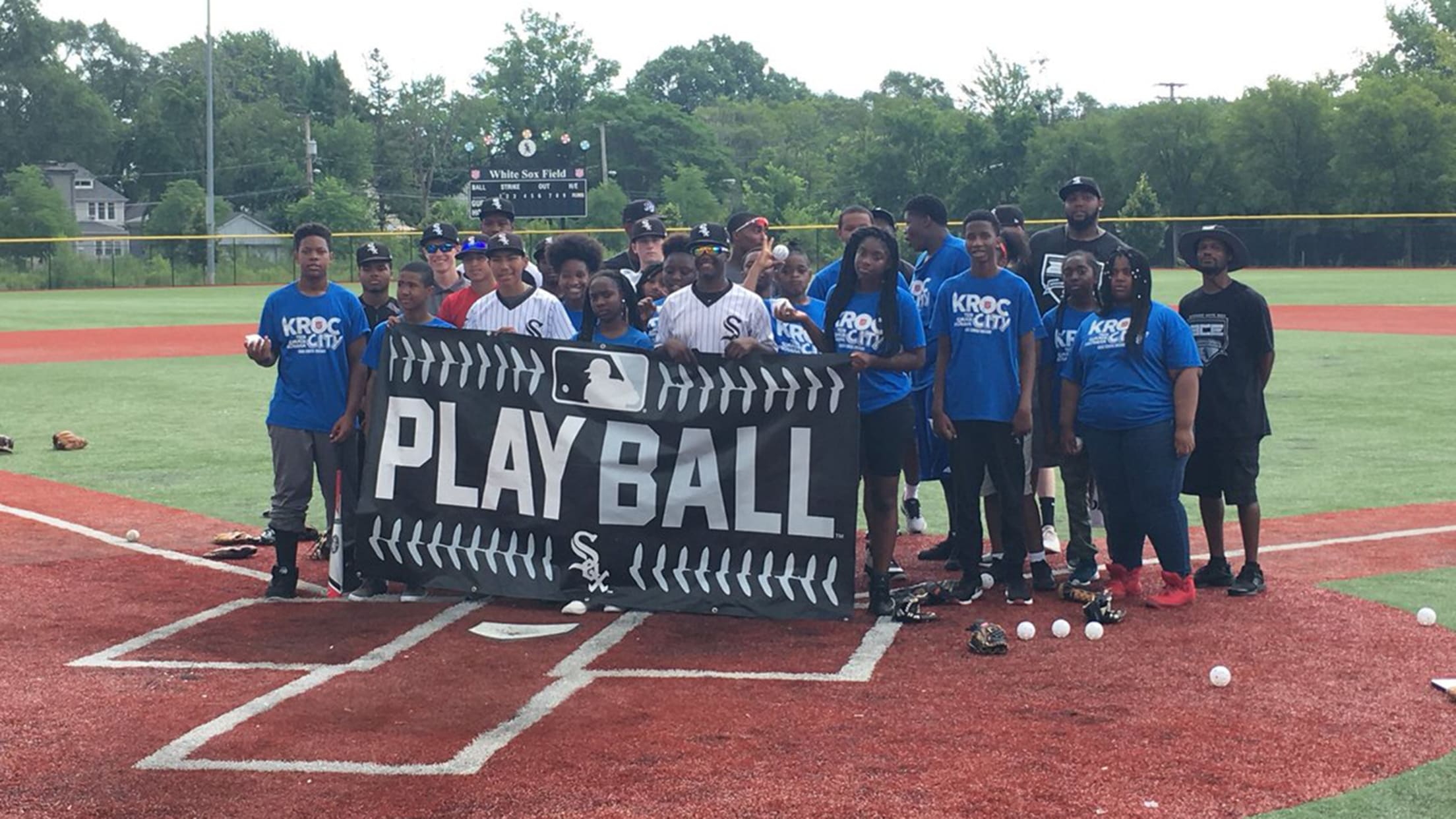 CHICAGO -- While White Sox players had Monday off for the All-Star break, the organization held a youth baseball clinic through its Amateur City Elite (ACE) program and Major League Baseball's Play Ball Initiative.Coaches and players from the White Sox ACE teams ran the clinic for children ages 10 to
CHICAGO -- While White Sox players had Monday off for the All-Star break, the organization held a youth baseball clinic through its Amateur City Elite (ACE) program and Major League Baseball's Play Ball Initiative.
Coaches and players from the White Sox ACE teams ran the clinic for children ages 10 to 14 at the Ray and Joan Kroc Corps Community Center in Chicago's West Pullman neighborhood.
The participants were members of the center's summer programs for local youth, and they took part in hitting, fielding and throwing drills.
"It's all about sparking the interest in baseball, and that can lead to different possibilities and just basically engaging them at a young age to play baseball," said White Sox manager of youth baseball initiatives Anthony Olivo.
The White Sox ACE program was established in 2007 for inner-city youth who do not otherwise have the opportunity to participate in travel teams. The program services teams for more than 100 players ages 12 to 17, and the teams play around the country in tournaments against other youth teams, ACE coach Vince Davis said.
"These kids, they love the game," said Davis, who coaches the oldest ACE team. "I'm here to help them learn as much as they possibly can, and it's more of a being a great mentor as well, not just about baseball. Just about life as a whole. Some of these kids live in some rough areas, and this is like an outlet for them, so I love to be a part of it."
Davis said the program has had teenagers commit to play baseball in college, and currently has a few slated to play at Oklahoma, Duke and Eastern Kentucky.
Additionally, Alek Thomas, the D-backs' 2018 second-round Draft pick and son of White Sox director of strength and conditioning Allen Thomas, played on the ACE programs not long ago.
The field at the Kroc Center is where the ACE program is based, and Monday's clinic was all about letting the community know that "baseball is here," Olivo said.
"The kids that they're seeing in our ACE program are just like them," Olivo said. "They could be just like the kids that we have in our ACE program. It starts at a young age, and starts with [baseball] fundamentals."
Max Gelman is a reporter for MLB.com based in Chicago.