SoCal sluggers nab Player of Week honors
Angels' Trout, Dodgers' Bellinger off to torrid starts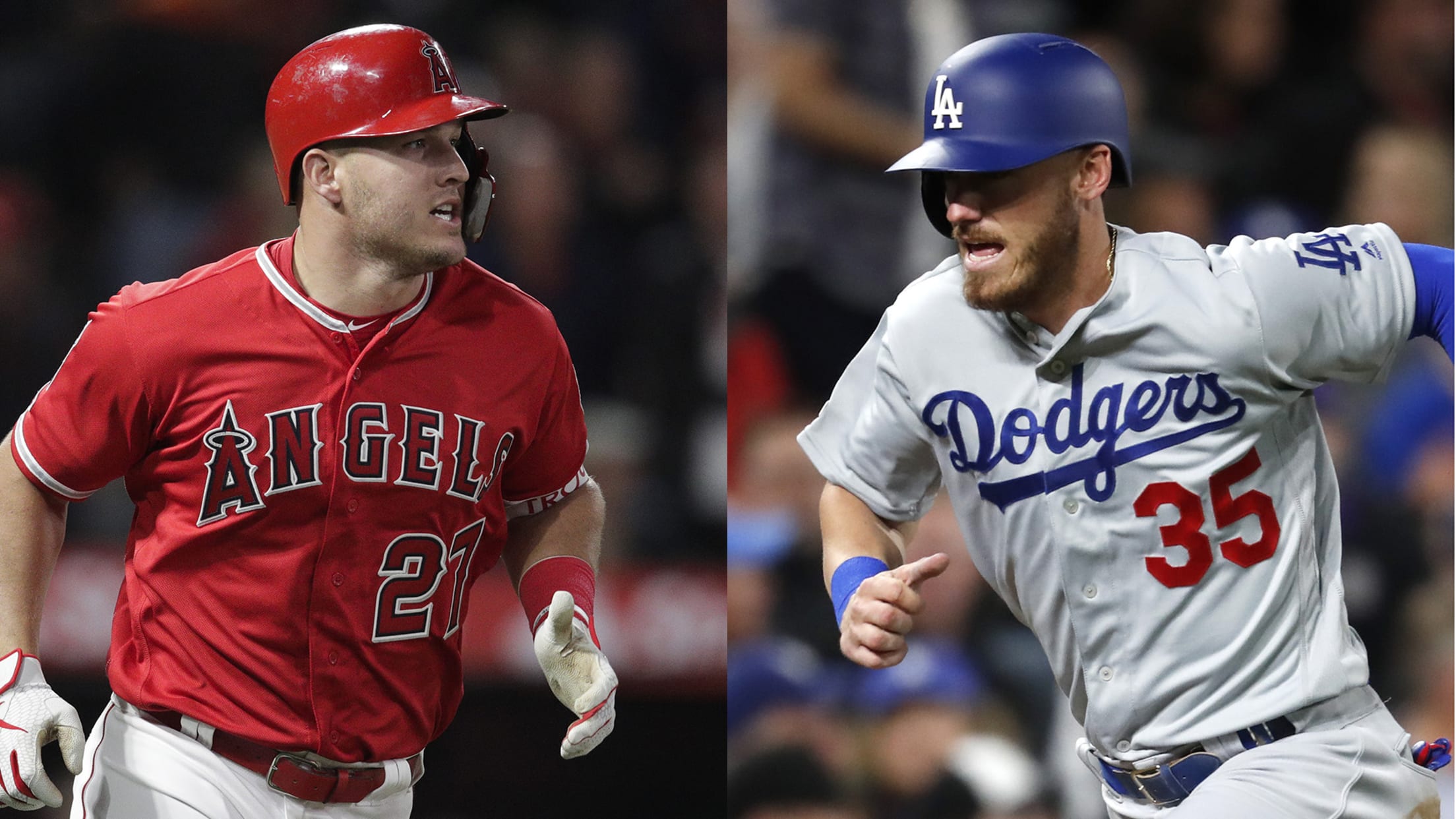 Mike Trout has been recognized as the American League's Player of the Week -- an honor he has not received in nearly four years. Trout and Dodgers outfielder Cody Bellinger were named the AL and NL Player of the Week Award winners presented by W.B. Mason, Major League Baseball announced
Mike Trout has been recognized as the American League's Player of the Week -- an honor he has not received in nearly four years.
Trout and Dodgers outfielder Cody Bellinger were named the AL and NL Player of the Week Award winners presented by W.B. Mason, Major League Baseball announced Monday. It is Trout's fourth such selection overall, and his first since the week of July 12, 2015. Bellinger takes home the award for a third time, having won NL Player of the Week honors twice during his 2017 rookie campaign.
Trout is coming off one of the best series of his careers against the Rangers, during which he achieved a career first in homering five times in a four-game span. The Angels superstar reached base in 13 of his 18 plate appearances and finished the four-game set with a .545/.722/1.909 slash line -- giving him an eye-popping 2.631 OPS that ranks as the third-best for any player in a four-game series behind Babe Ruth (3.111 vs. Detroit on June 11-14, 1921) and Mickey Mantle (2.850 vs. Kansas City on July 2-4 in 1962), according to the Elias Sports Bureau. Trout entered Monday leading the Majors with a .581 OBP and a 1.581 OPS after his torrid week at the plate.
Bellinger has rebounded from a 1-for-16 World Series performance against the Red Sox with one of the best starts of anyone in baseball. Elias notes that Bellinger is just the second player since 1920 to total seven home runs and 18 RBIs within his team's first 10 games, joining Willie Mays with the Giants in 1964. The former NL Rookie of the Year Award winner stayed hot in the Dodgers' weekend series against the Rockies at Coors Field, going 6-for-12 with two homers, five RBIs and eight runs scored. Bellinger begins this week with MLB-best marks in homers, RBIs, slugging percentage (1.023), hits (20), total bases (45) and runs scored (17).
"It's great, and I think that obviously when you're getting rewarded on the field with stats and accolades with the National League Player of the Week, that kind of builds that confidence," Dodgers manager Dave Roberts said. "I read something that Cody didn't want to believe the hype, and that's a good thing."